My first time at Coachella was absolutely amazing! Words can not describe the feeling you have when you are around a free-spirited environment of 100,000 people. It is such GOOD VIBES….and if you know me, I am all about the vibes! Not only are the grounds enormous but so are the beer gardens and crazy artwork all over. When it came to food, I think I had about everything there was to offer because of course I had to try it all. And let me tell you…it did not disappoint. From the lobster rolls and loaded fries to the two foot churro's and the toffee coffee ice cream, it was mouth watering delicious.
It took me forever to shop and plan my outfits but the key is to dress (stylishly) comfortable since you are dancing and frolicking around all day in the dry air of Indio, CA. When it comes to accessorizing don't be afraid to go all out… it is never enough- especially here! Mix and match patterns, prints, and textiles and most importantly just have fun with it! I am loving the patched jean shorts inspired by the 90's because they remind me of a pair I had when I was a kid, and the paisley fringed headband from the era I wished I lived in, the 70's (see below for details)!
When people ask me how Coachella was the first thing I say is… YOU HAVE TO COME WITH ME NEXT YEAR (yes, I'm already planning on getting my tickets for 2017 when they go on pre-sale next month)!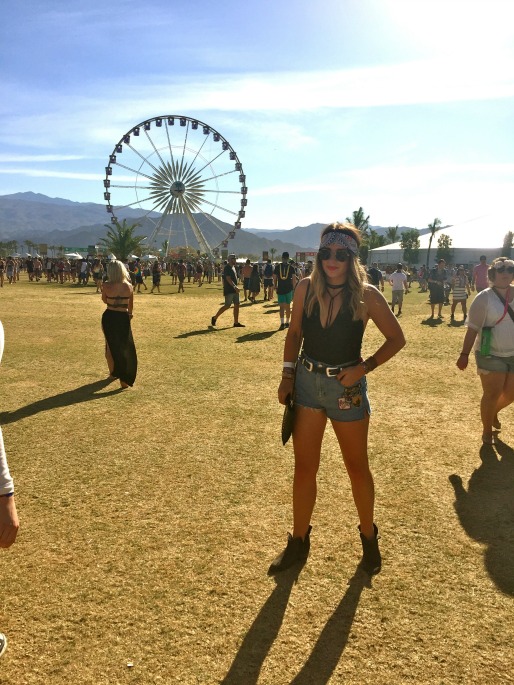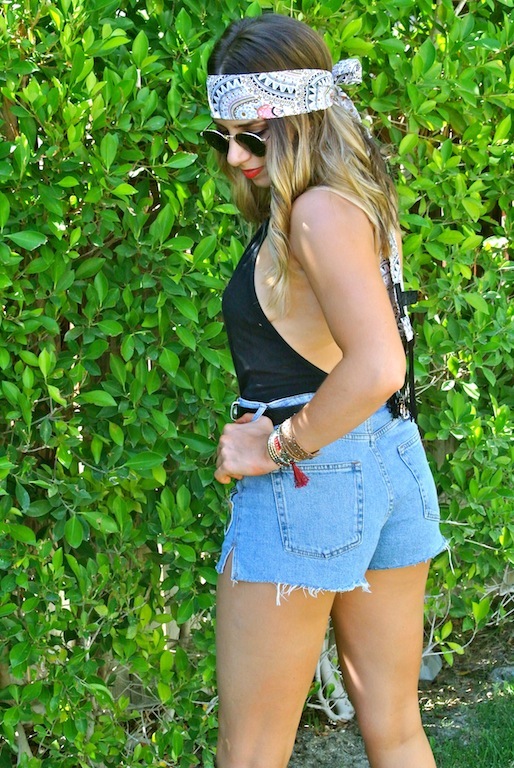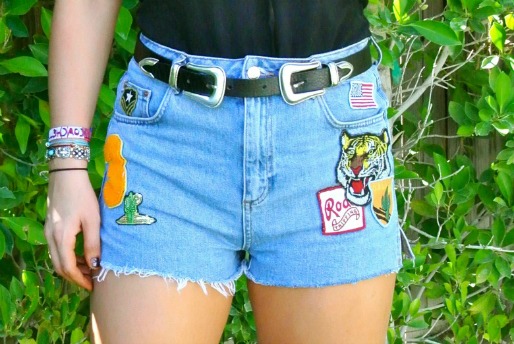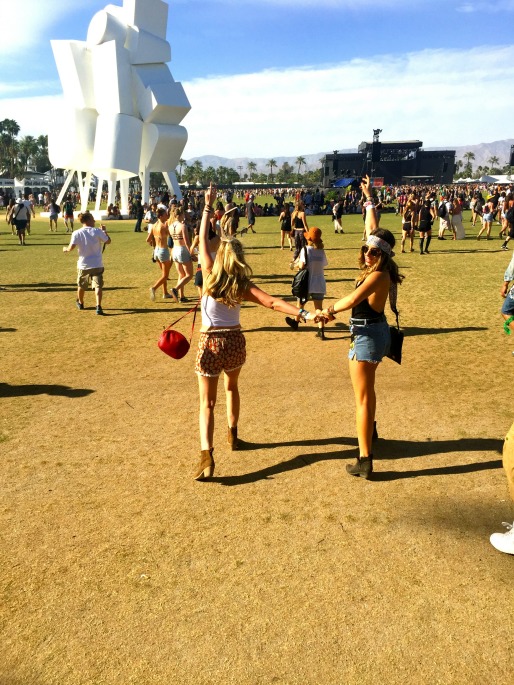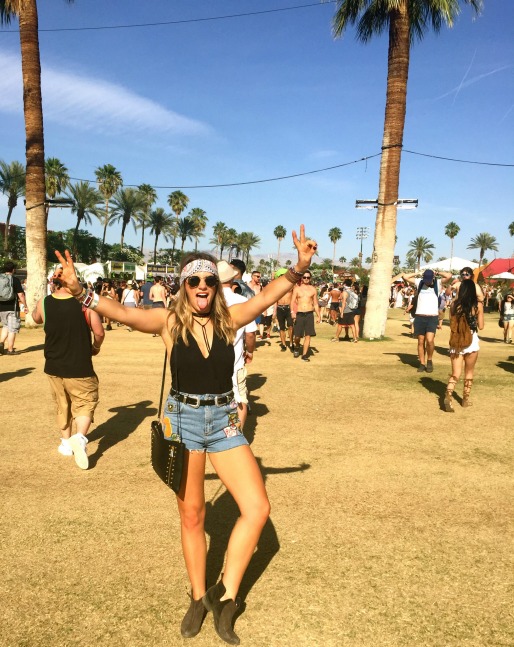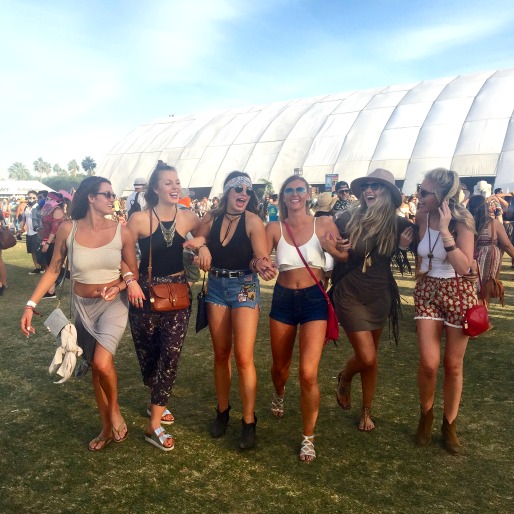 Sunnies: Authentic Vintage Eyewear
Headband Scarf & Bracelets: Nordstrom
Bodysuit: American Apparel
Belt: B-Low the Belt
Shorts: Topshop
Boots: Free People
Stay tuned for more details on Day 2 and 3.
Many XO's,
Alyssa