Greece has been my number one travel destination on my bucket list since I can remember. I come from a big Greek family and yes we are like the movie with Nick, Nico, and Nicholas' that all have loud mouths and revolve everything around food. With that, I was so blessed to be able to visit this summer with my family. I can not thank you enough!
Words can not even describe how beautiful it was here. It was absolutely breathtaking. If you follow me on Instagram (@nofilter_newyork) and Snapchat (@alyssa_ simakas) you already got a sneak peak of some photos.
We stayed in the Rocabella Santorini with the kindest staff, minimalistic yet authentic decor, and amazing pools.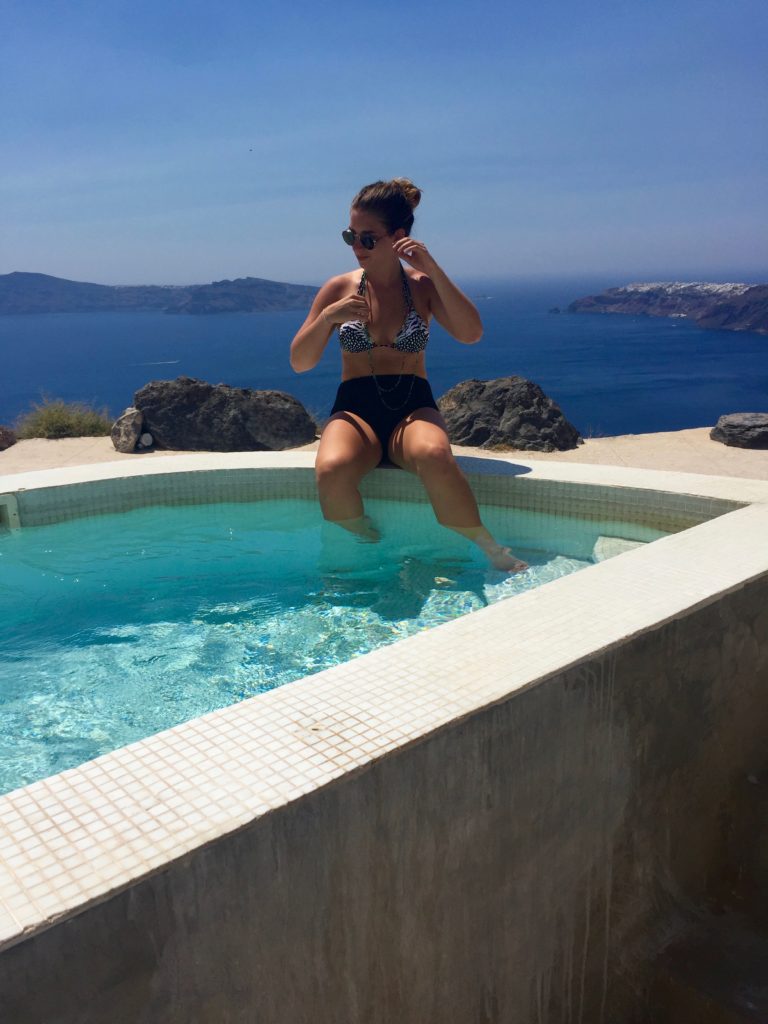 Jacuzzi on our porch obviously called for a pic!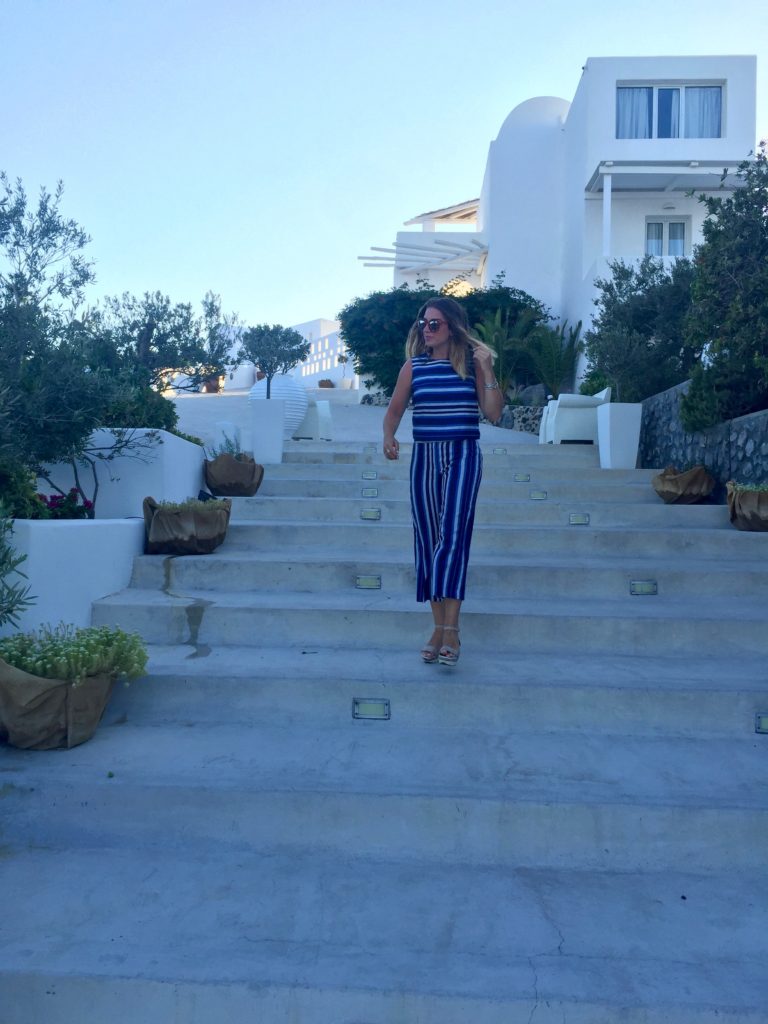 (Vince Camuto two piece crop top and culottes. Sunglassses from Nordstrom)
The cutest boutique in the hotel named after the young Greek owner, Vassia Kostara.
Santorini is known for their views. The island is on a caldera, which is shaped like a half moon, overlooking the Aegean Sea. Once we found out we could hike the caldera, of course we had to plus it's good exercise! Here are some pictures from along the way: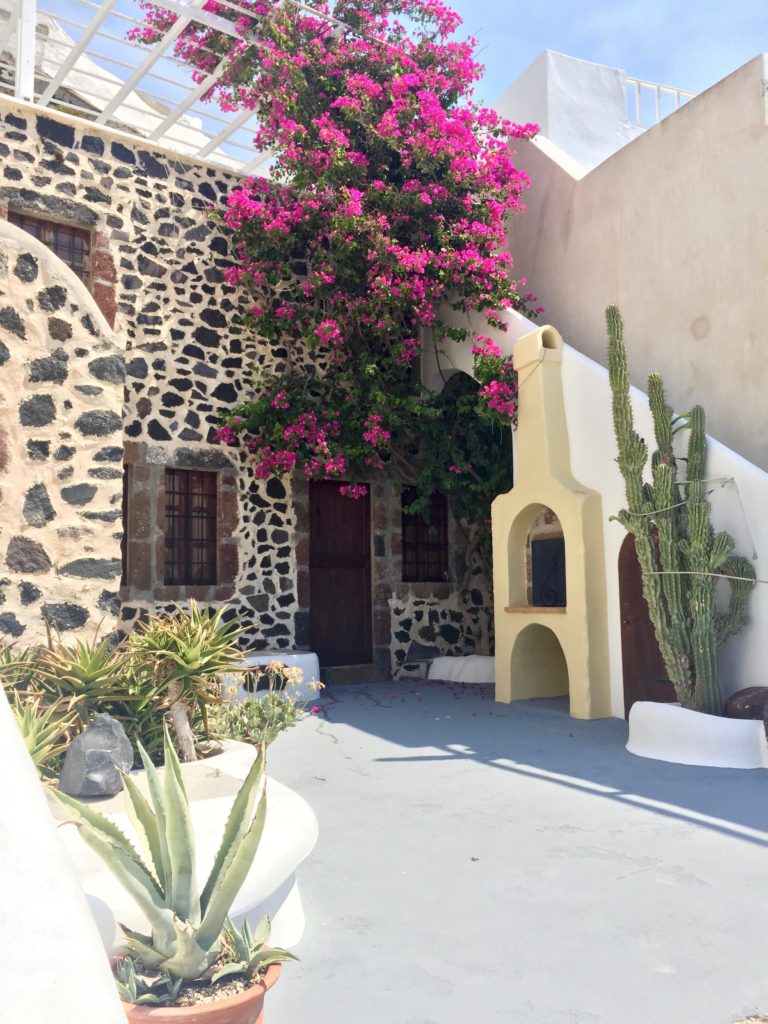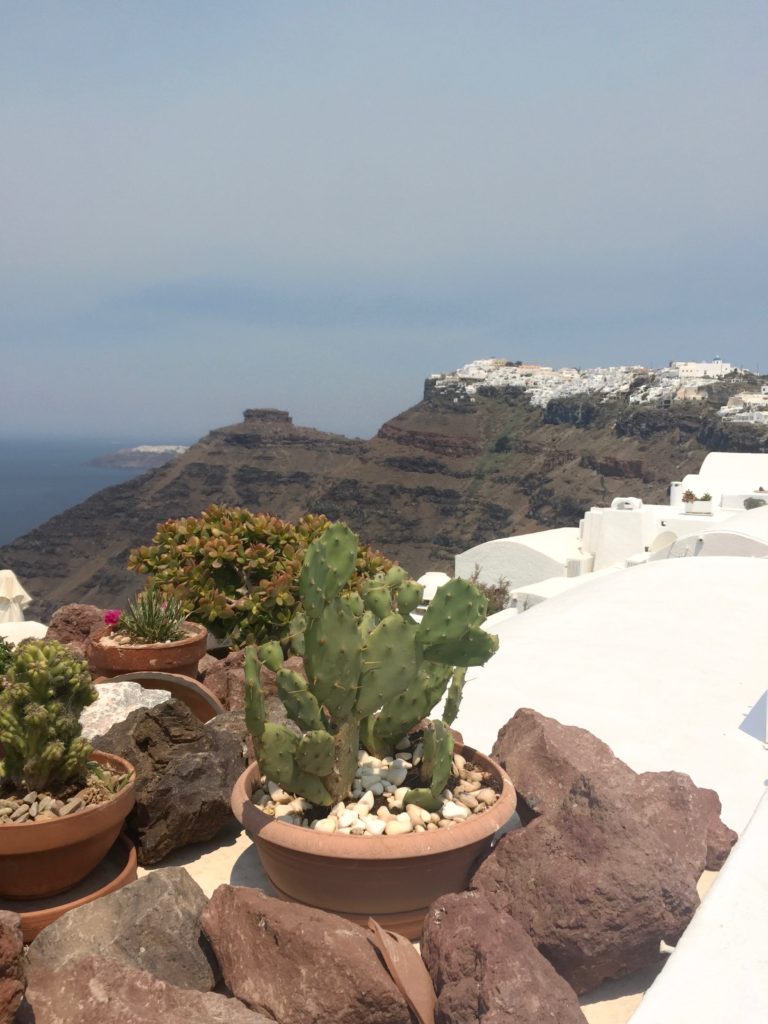 Sometimes it felt like you were in a desert with all the rocks and sand dirt roads. With the warm weather and no precipitation, there is barely any grass but a lot of succulents (#succulentgoals).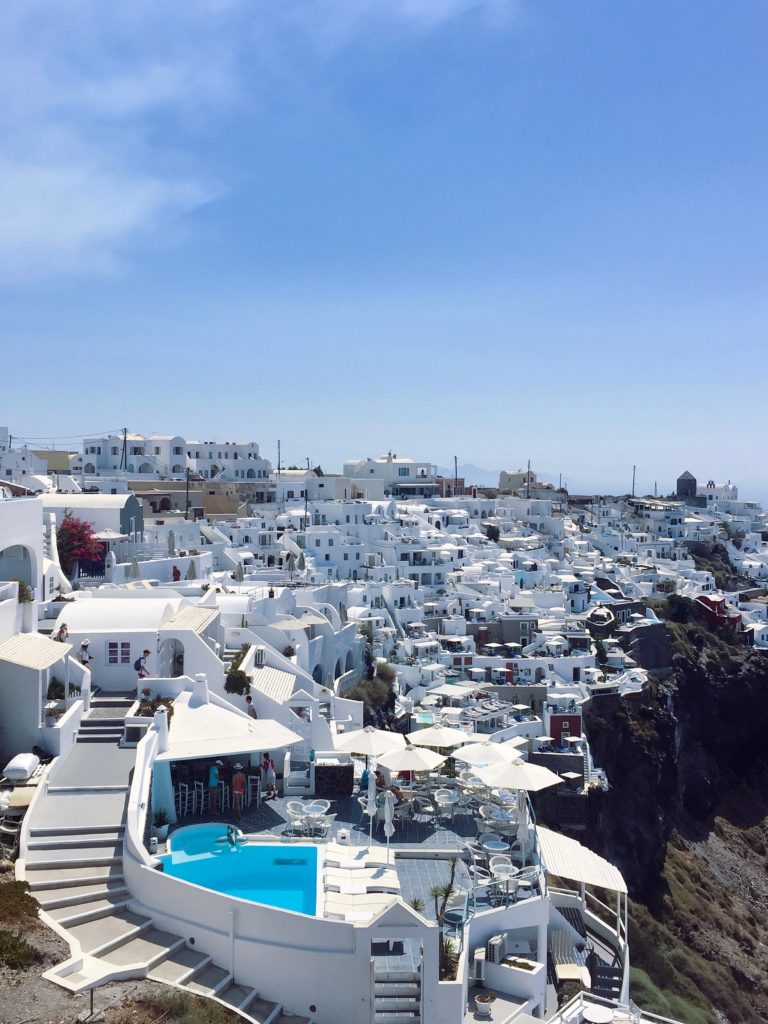 One of my favorite pictures from Santorini. I remember googling Greece and setting pictures as my background when I was younger like this. Now I really have one of my own!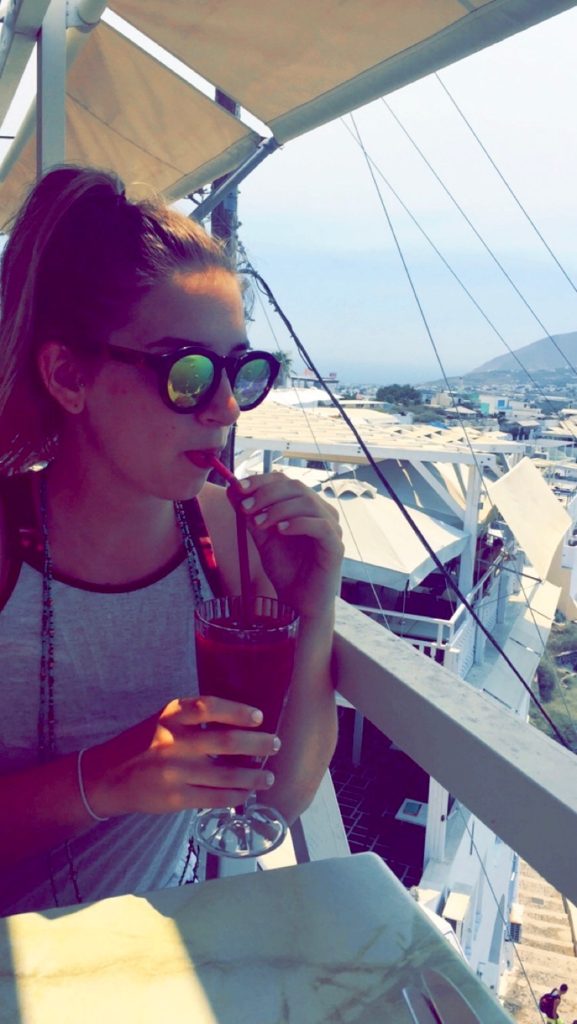 After hiking for an hour we came to the cute town of Fira where we stopped to get fresh smoothies. Sorry Juice Press, these are so much better and so fresh!  (Sunnies are from DIFF and tank from LF. Beaded necklace from the cutest little Greek boy selling them on the trail)
After we were energized again we walked down the famous 400 steps where we rode donkeys! It wasn't a smooth ride to say the least… bumpy and uncomfortable but we had to do it for the experience!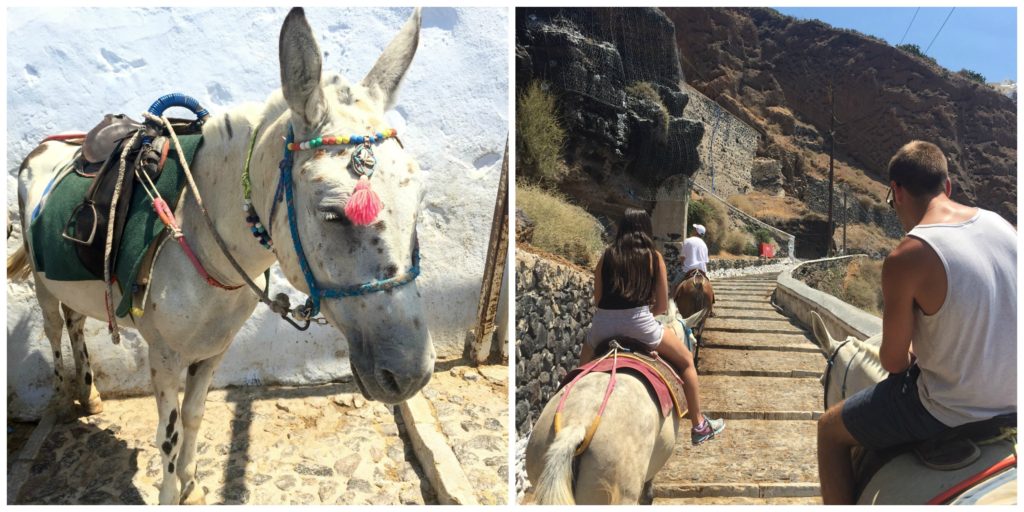 (Shoutout to my cousins- follow them @paigesimakas & @justinsimakas!)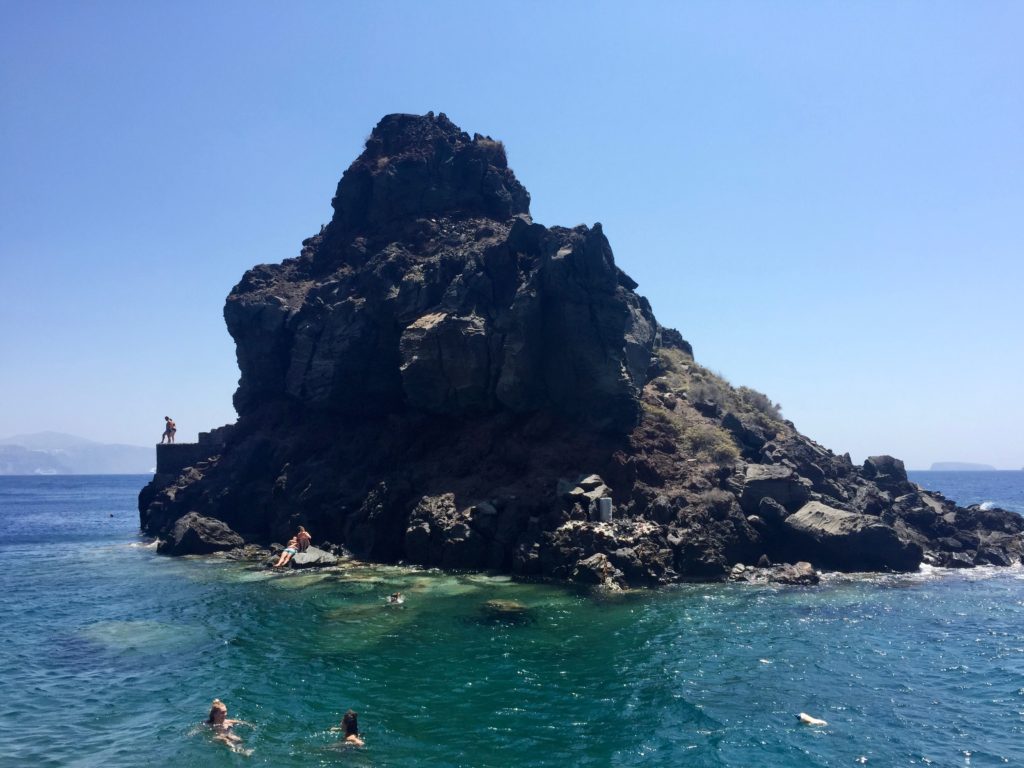 We then went cliff jumping in Ammoudi Bay! See where that little man is to the left… that's where we jumped about 40 feet into the clear blue water. GoPro video coming soon!
.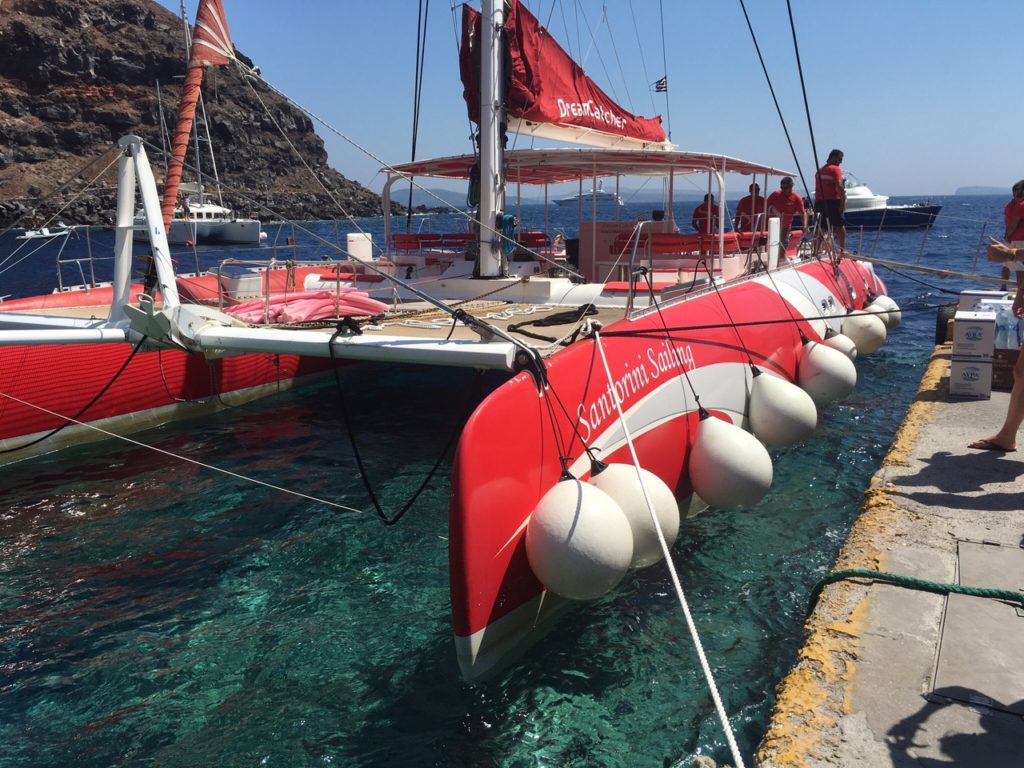 Another day we went on a catamaran trip through Santorini Sailing, highly recommended! The captain and mates were so enjoyable and educational. We saw the three famous beaches the red, the white, and the black beach. We also saw ancient volcanic islands and hot springs (that weren't very warm) that date back to 197 B.C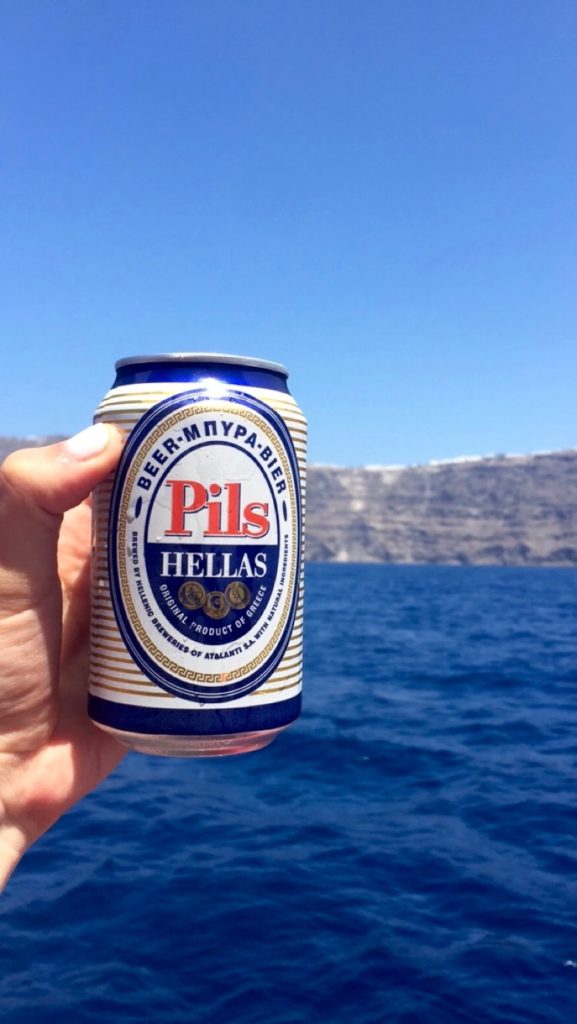 Pils is like the Bud Light in Greece.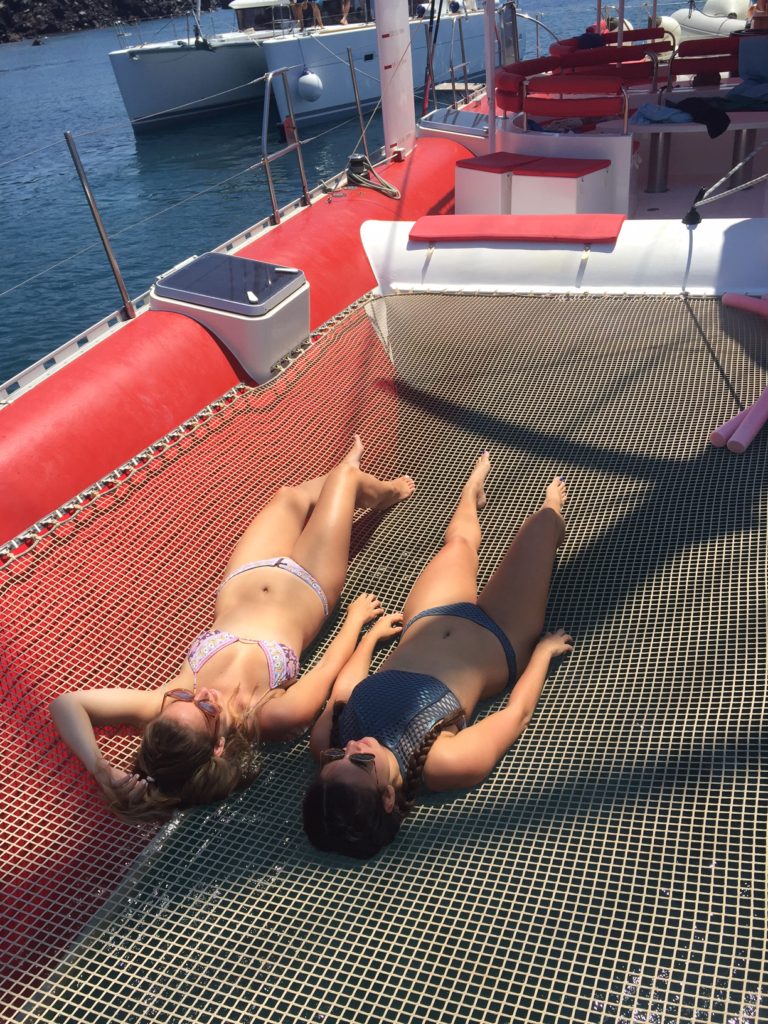 (Both wearing Victoria's Secret bathing suits)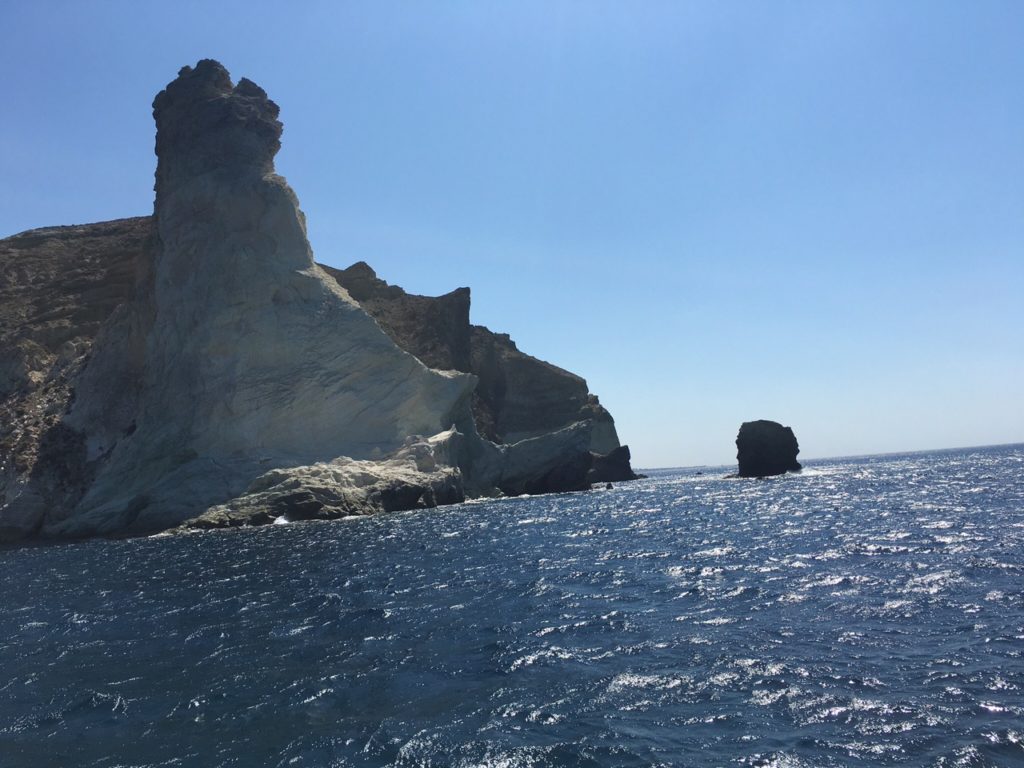 See the white cliff? Come with your chisel to get some fresh pumice for scrubbing. Okay, I really don't know if that's legal but I'd be cool if it was!
We also designated one night to watch the famous Oia sunset. Thousands of people come to the town of Oia every night just to see this beauty. Nothing else like it in the world.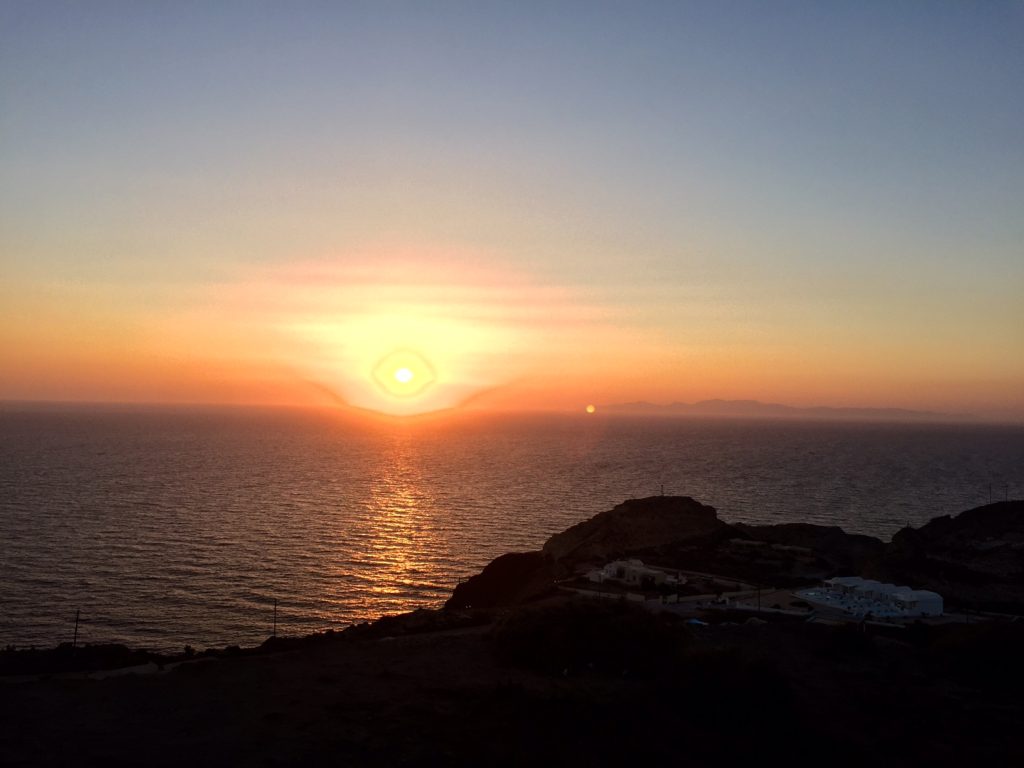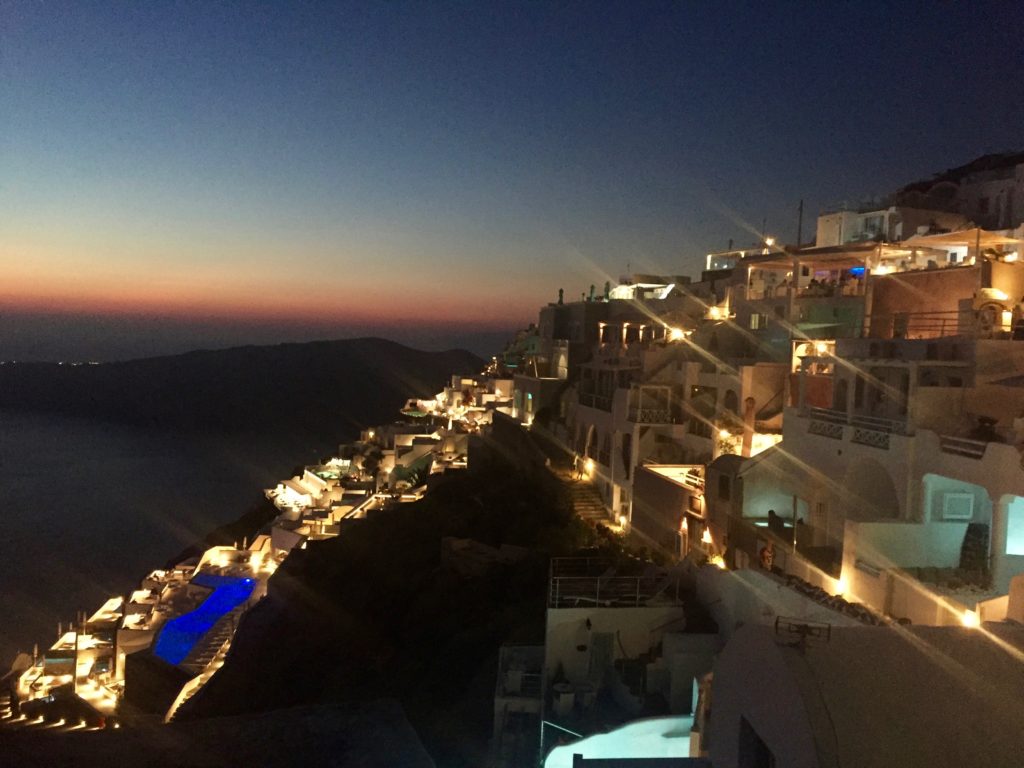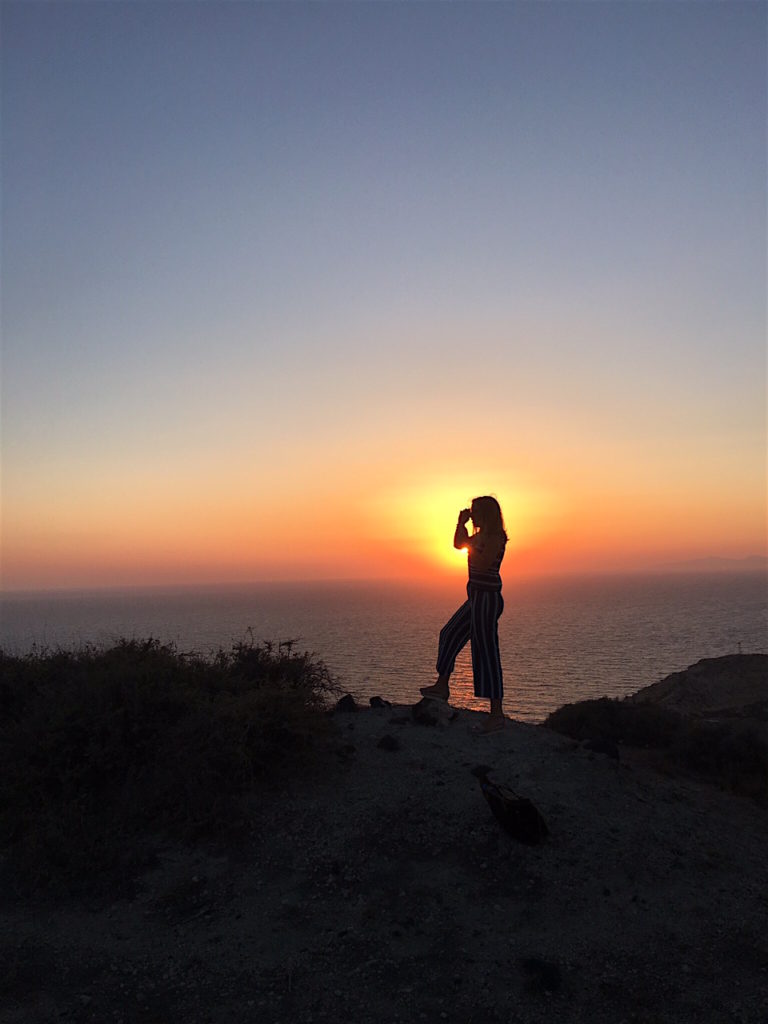 Now onto my favorite part…. FOOD. I am not picky to say the least and eat everything in sight (I got named the goat of the family on this trip, ha!). I revolve my day around food especially this food. Greece has many laws that the States do NOT but should have. No preservatives. No MSG. No Additives. I didn't gain one pound from this trip!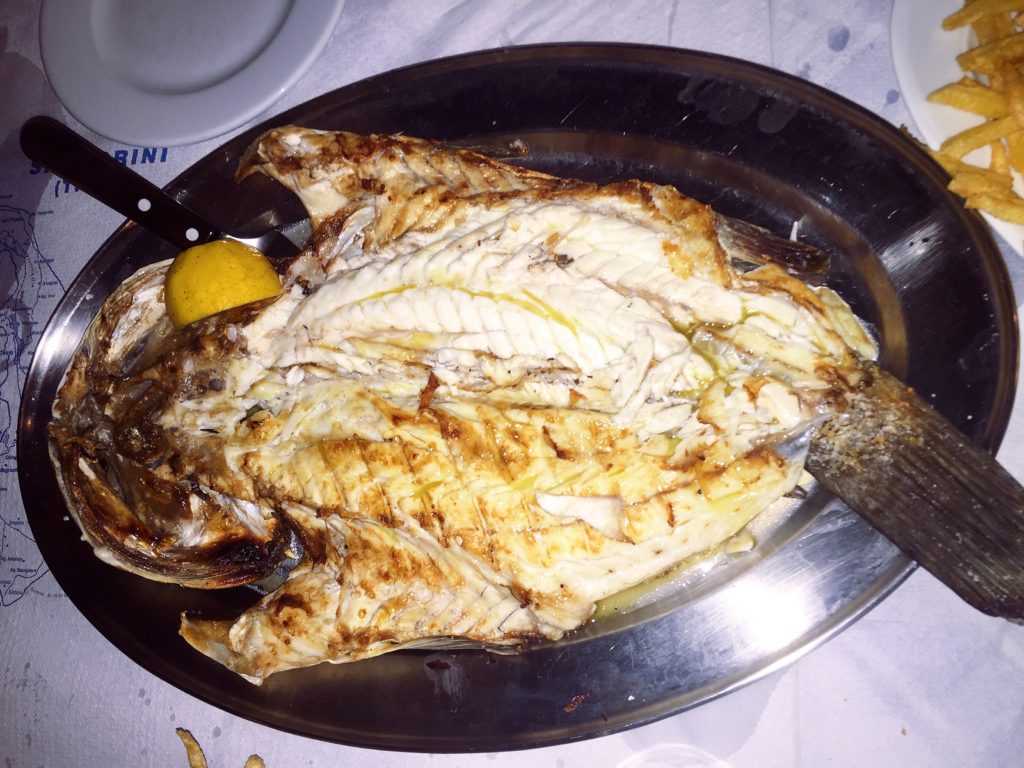 One of my favorite meals was this freshly caught white grouper at Sunset Ammoudi, that I highly recommend you go to! A grouper like no other. You can go into the kitchen and pick out the fish you want the chef to cook for you over hot coals! Only seasoned with sea salt and lemon!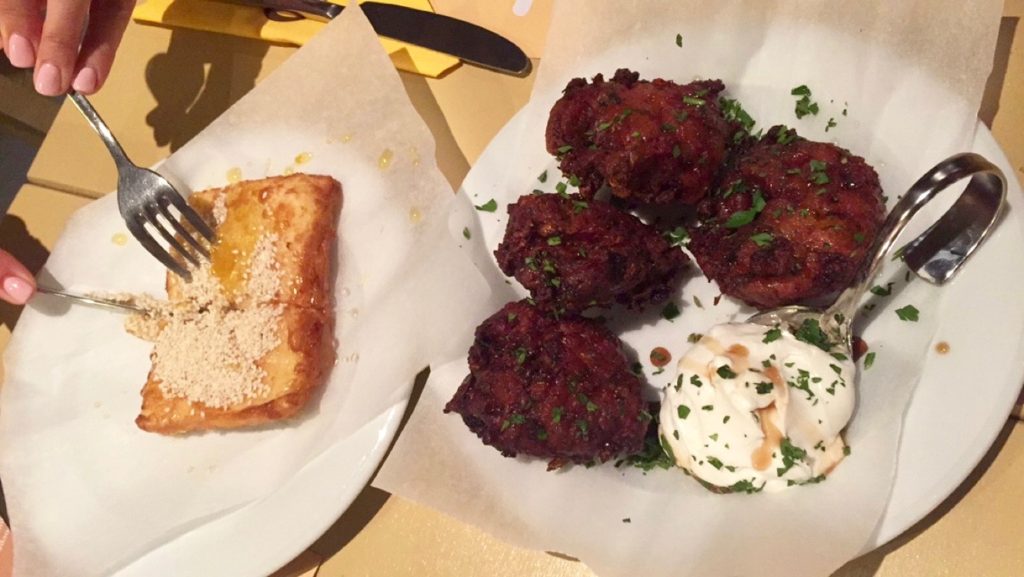 Two authentic Greek recipes: Saganaki (cheese dish) and tomatokeftedes (fried finely chopped tomatoes with spices)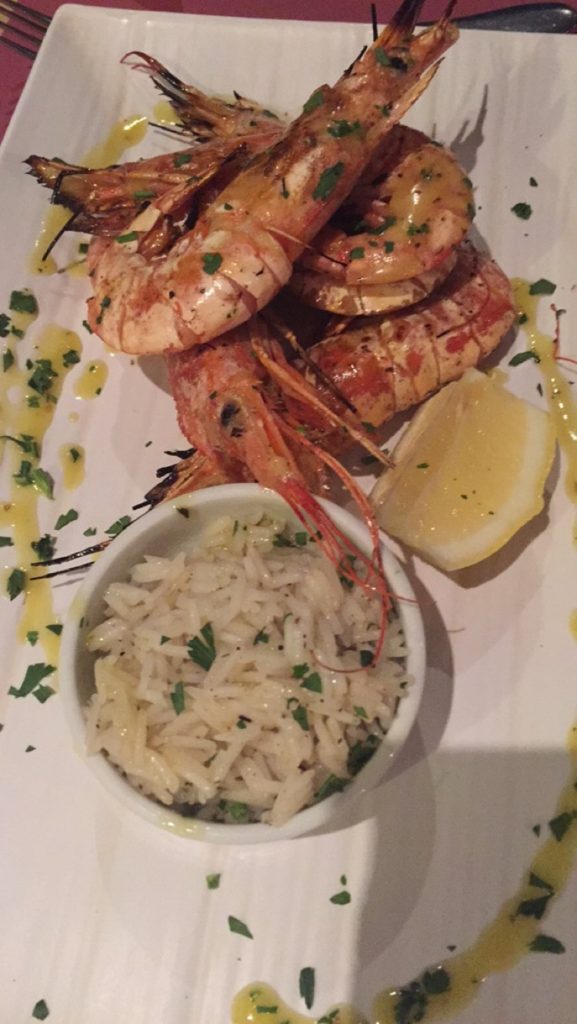 Jumbo Shrimp! My Uncle Pete, who came from Greece, used to eat the whole shell and head.. true Greek for ya!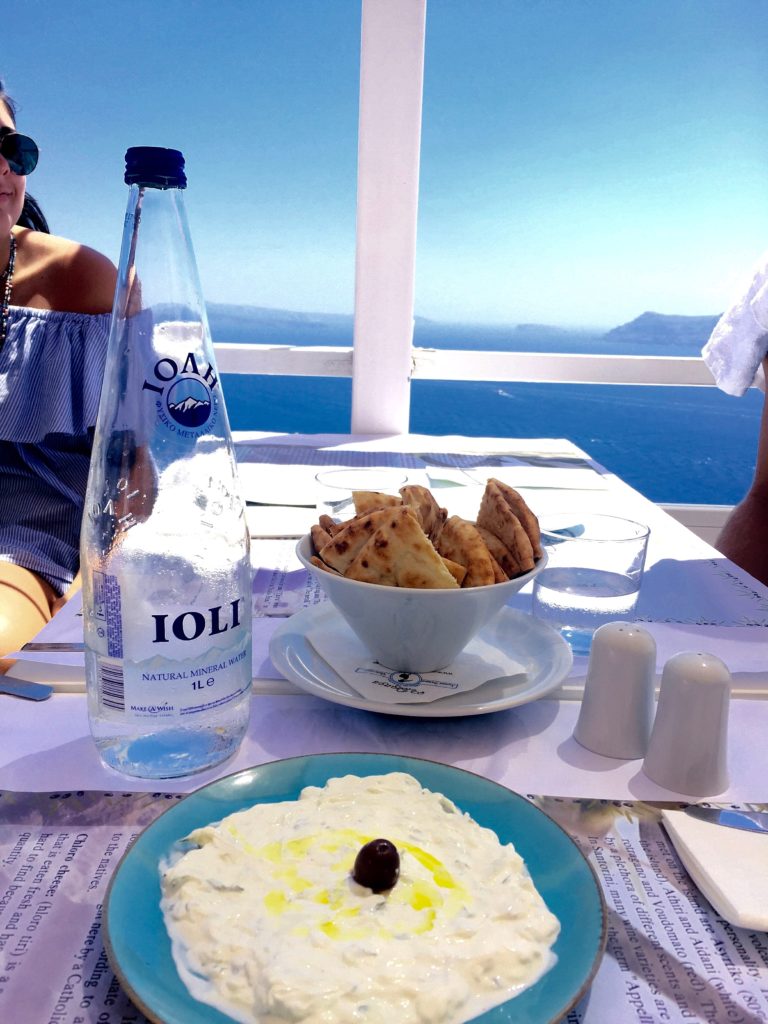 The FRESHEST tzatziki & pita… just looking at this makes my mouth water.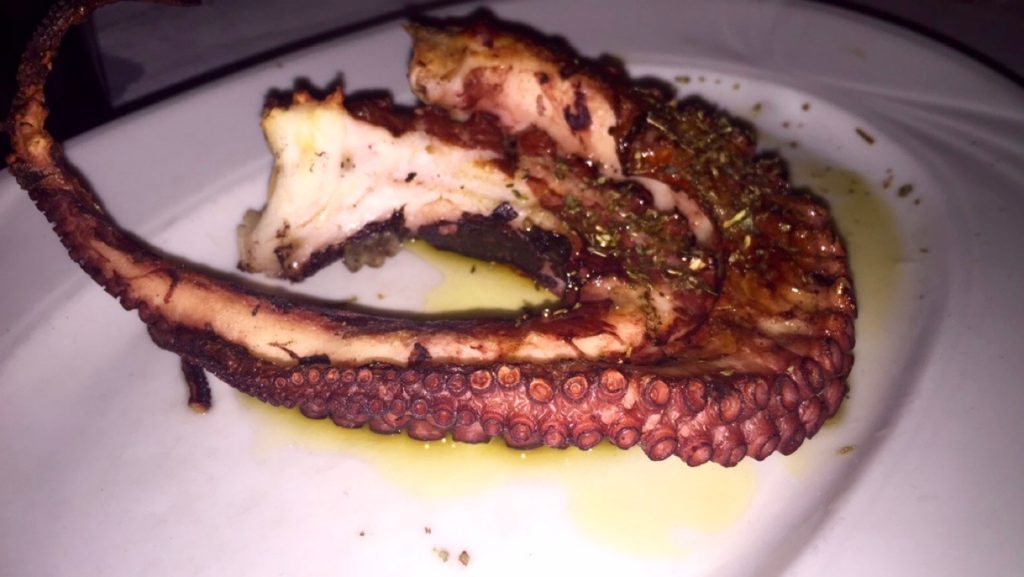 Grilled octopus that was caught that day! It almost tasted like lobster but seasoned with a olive oil, parsley, and lemon.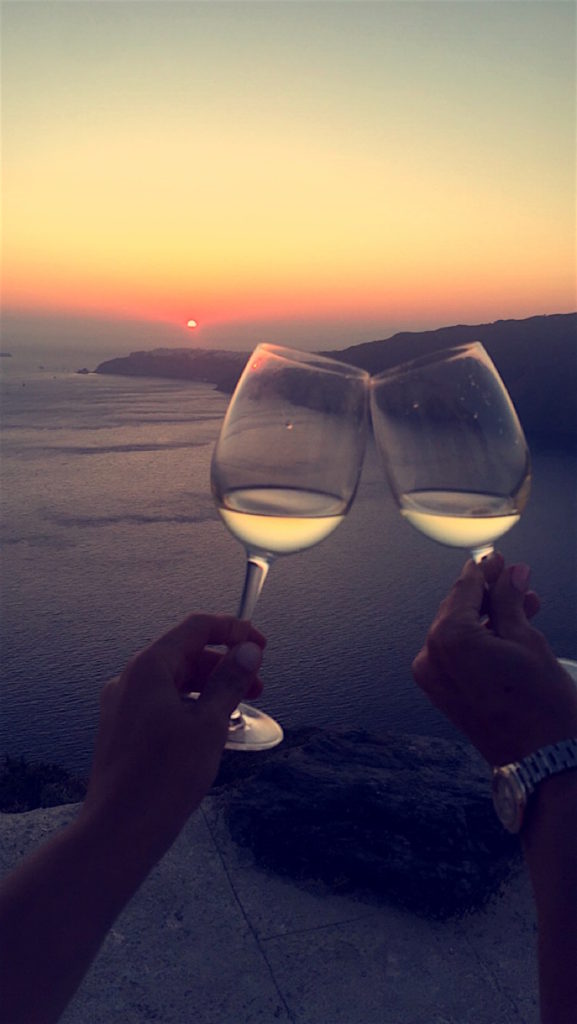 Cheers-ing at our last night and to the next stop… Mykonos! Click here for Greece Part 2: Mykonos!
Many XO's
Alyssa