Could not be more in love with this faux suede fringe skirt by BB Dakota. I picked this up last time I was home at my favorite boutique in Pittsburgh, No. 14 Boutique, literally cutest store ever! My mom said she remembers having a skirt just like this back in the 70's, ma, you should've kept it for me! (Reason #387 why it is so hard for me to get rid of clothes, everything comes back eventually!)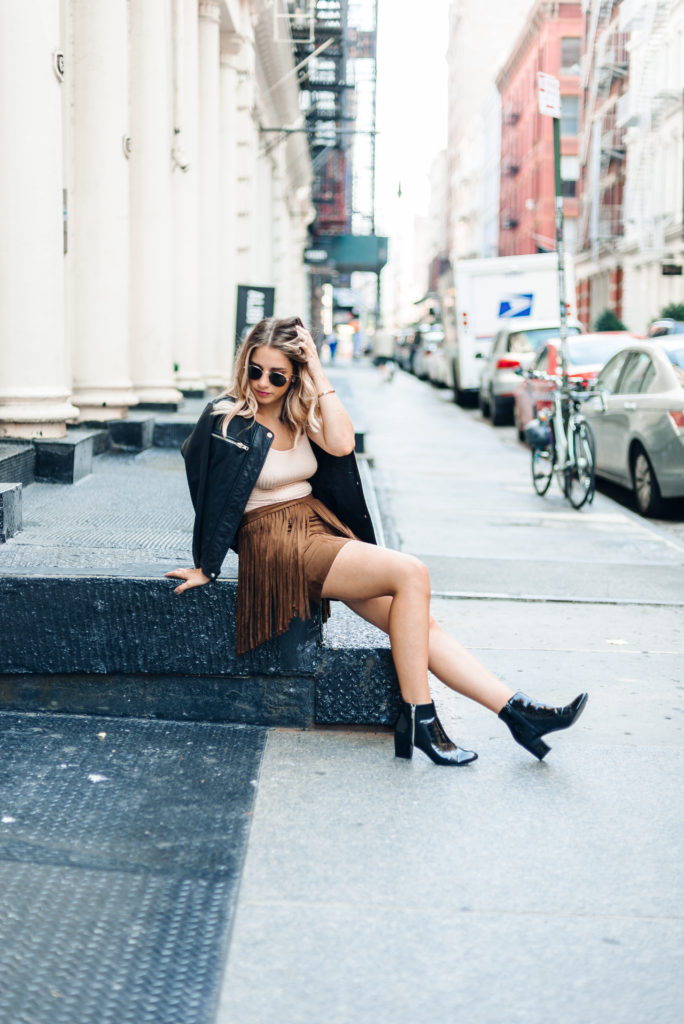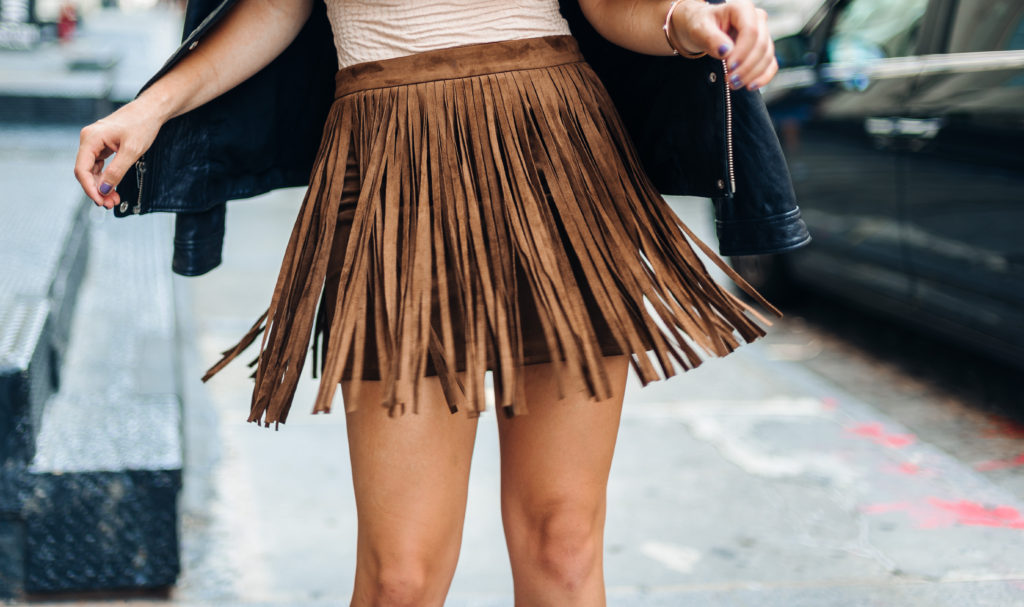 Fringe is finally making a solid comeback and it is not going anywhere anytime soon. I am loving that all the huge fall trends were inspired from the coolest and chicest era, the 70's. I am forever wishing I lived in that time but hey, I'll take what I can get in 2016 because fall clothing right now is killer! Fringe is the perfect trend to spice up your outfit and your wardrobe. If a skirt is too much for you, try a fringe bag. I have even seen fringe bracelets that are super cute! I love how fringe gives such depth and movement to clothing or jewelry. Walking in this skirt makes me feel like I am on the runway. It is sexy yet fun and playful. It is also the perfect color brown without it being too dark (insert smiley poop emoji) or too light.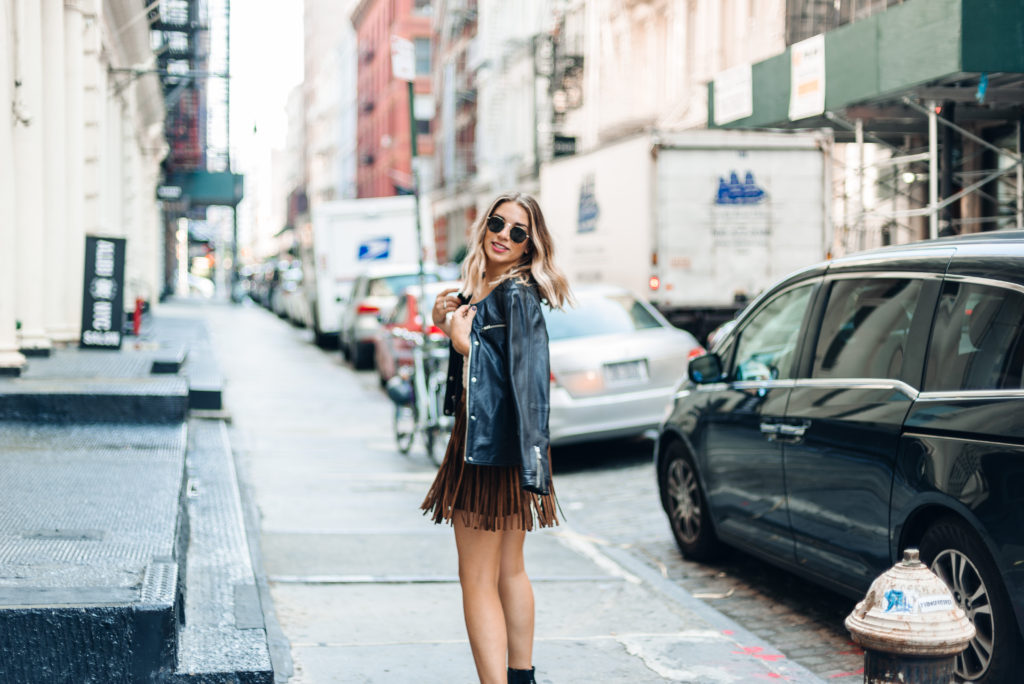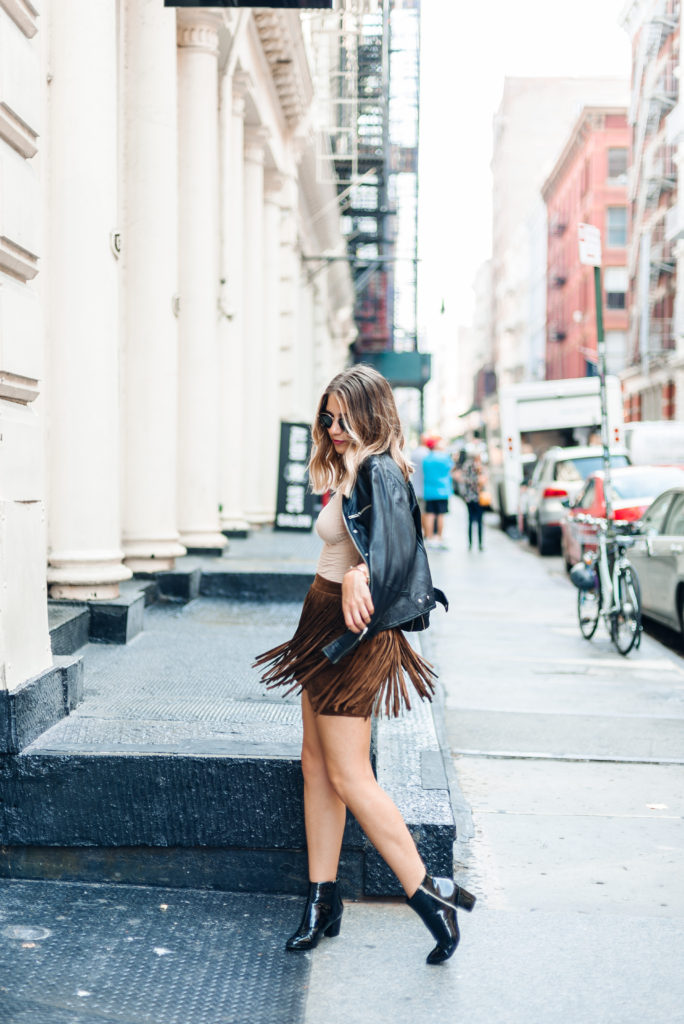 I paired it with a nude bodysuit from Urban Outfitters that comes in many other colors, but I love the nude for a more basic piece. It is something that is so easy to layer and goes with everything. I then threw over a simple black leather jacket and black patent booties to tie it all together. Shop the look below.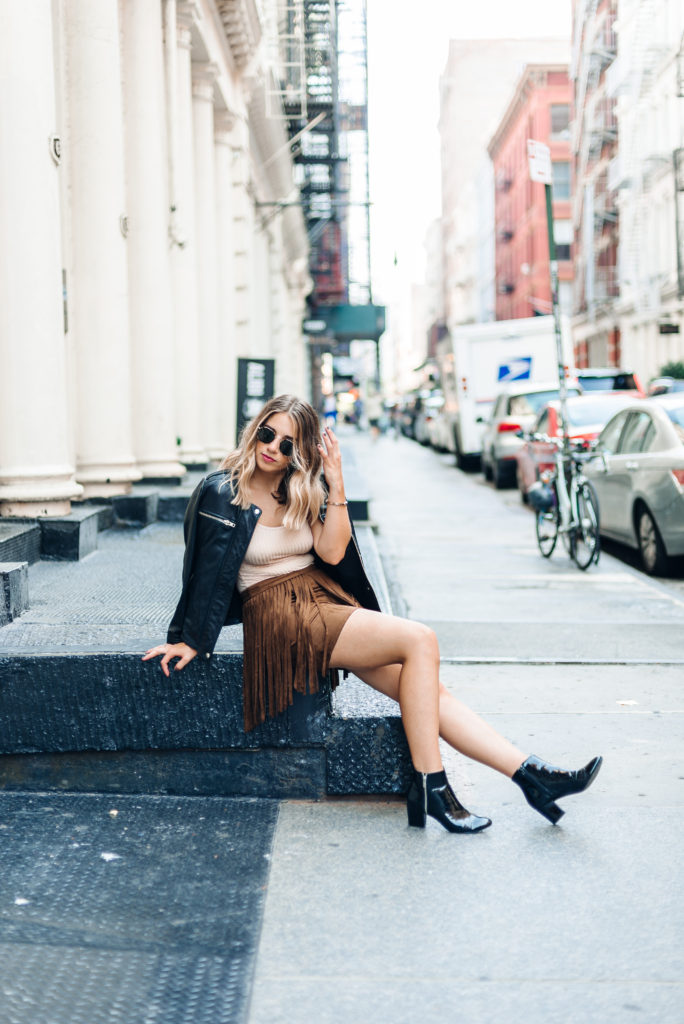 Skirt: BB Dakota via No. 14 Boutique // Bodysuit: Urban Outfitters // Jacket: similar here (in camel), here & here
Many XO's,
Alyssa