Looks like this are my favorite because they're so easy to wear. I love a good dress that you can throw on and look put together without doing much. Plus this is comfortable and can be dressed up or down… easy enough right? No one has time to stare at their closet for hours trying to pick out an outfit (atleast when I do that, I end up hating my outfit and everything in my closet).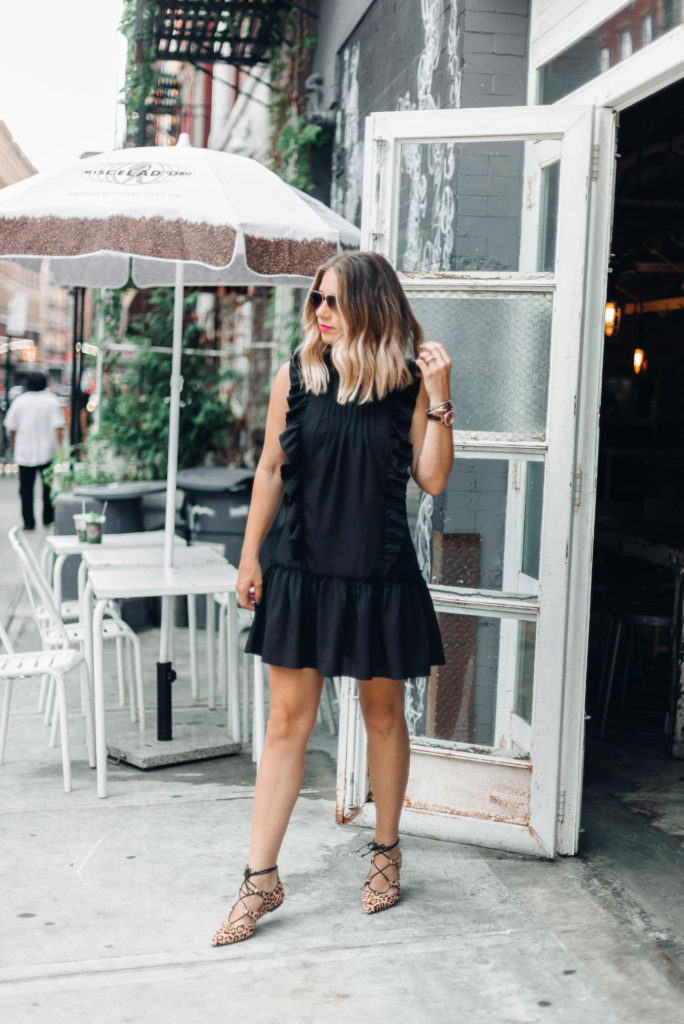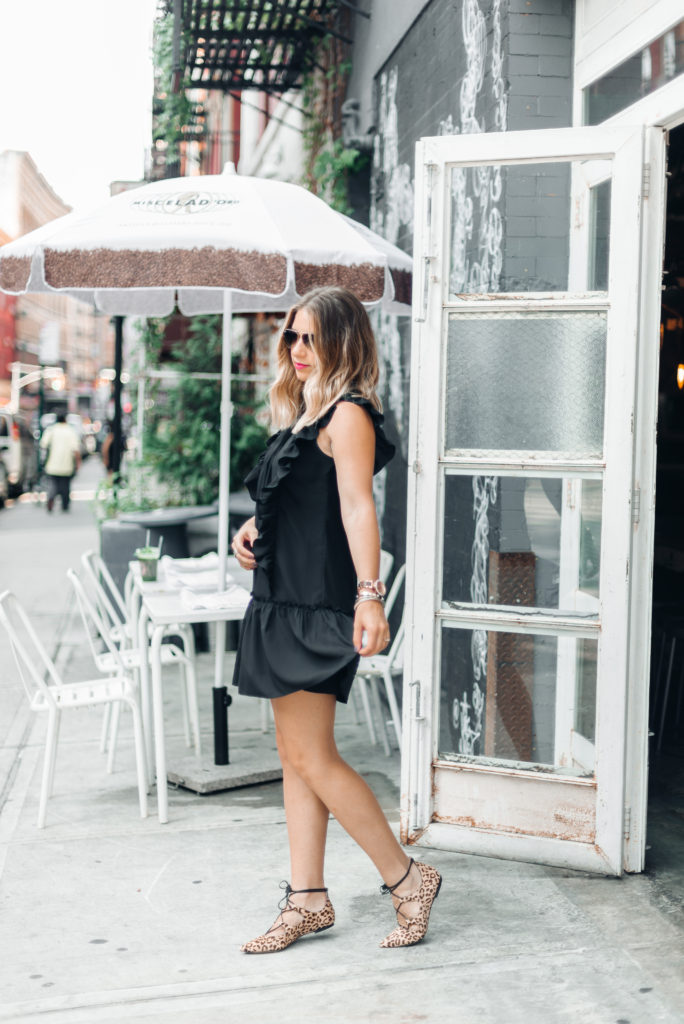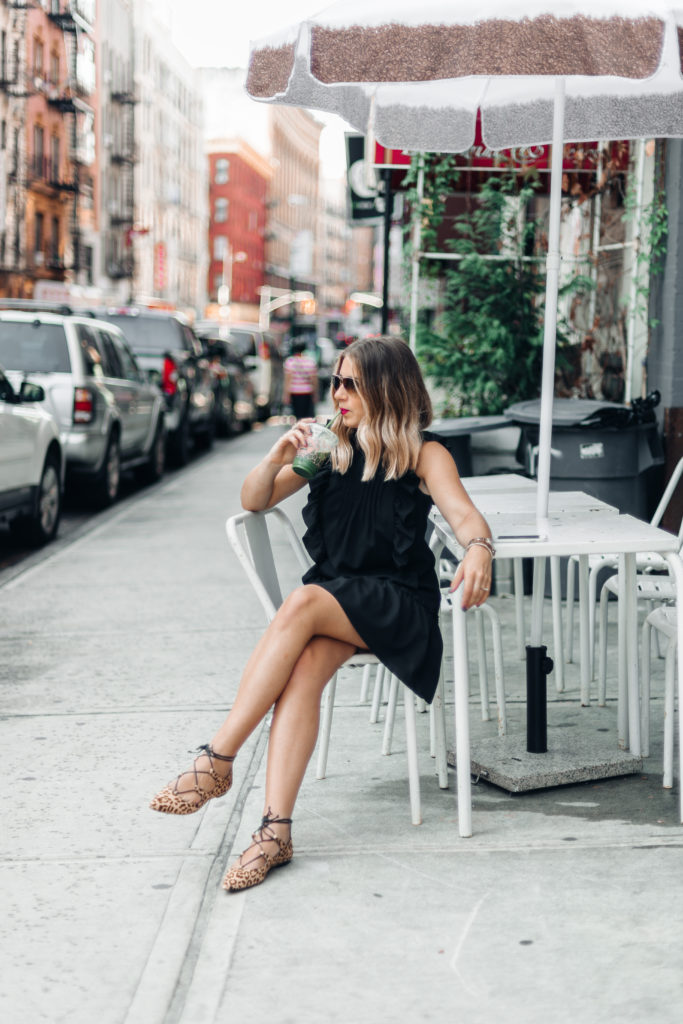 It's hard to find ruffles that don't make you feel like a 5 year old but this dress does ruffles right. It has two ruffles that start at the shoulders and stop right below the hip where it finishes with a long drop ruffle. Fun fact: A drop waistline, in this case a ruffle, makes your waist and legs look leaner AND hides those hips all women despise of. Plus, a drop waist looks great on .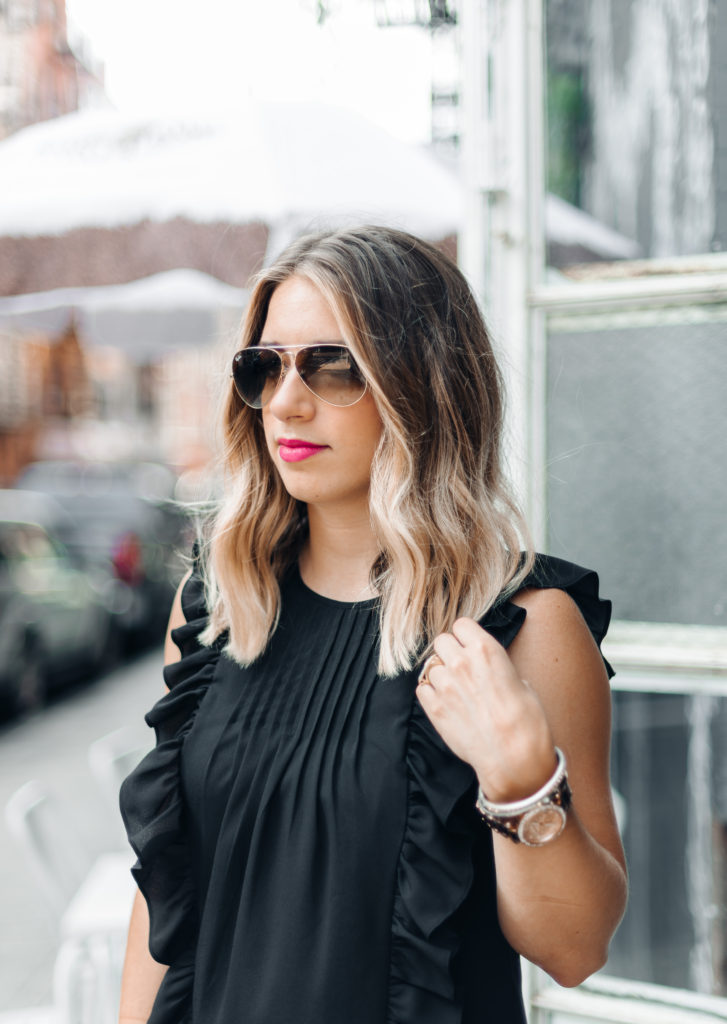 It also has a pleated chest detail which makes the neck area look thinner as well. Throw on an oversized cardigan or jean jacket with it for an easy transition into fall.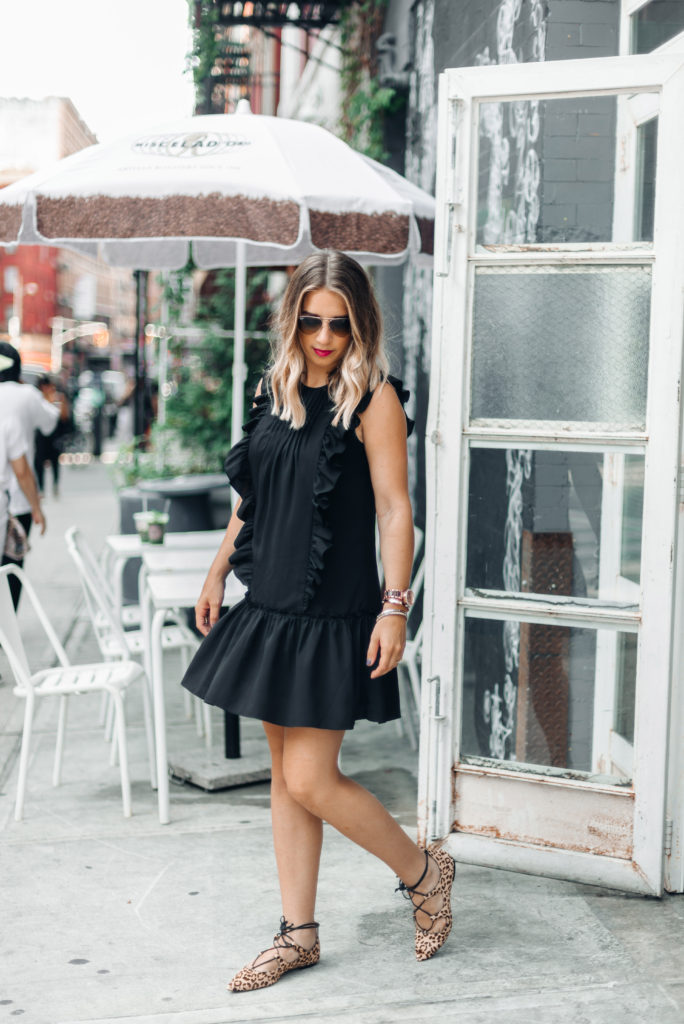 I have always had a pair of leopard flats in my shoe closet since I can remember. They literally go with SO many outfits and make a look so much cuter. Order a half size up in these though because of the pointed toe. Don't be afraid of a leopard print, honestly you can never go wrong with it (unless you are dressed in a full leopard bodysuit with leopard flats and a bag- yes, i have seen that on the streets of NYC and we call that #streetstyle).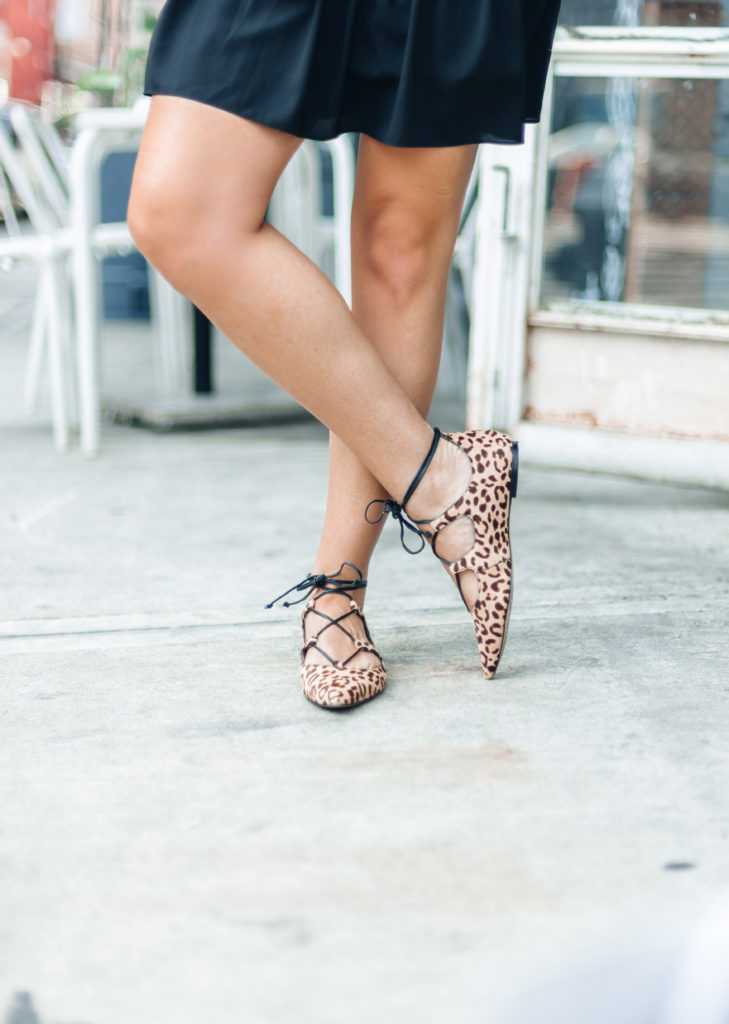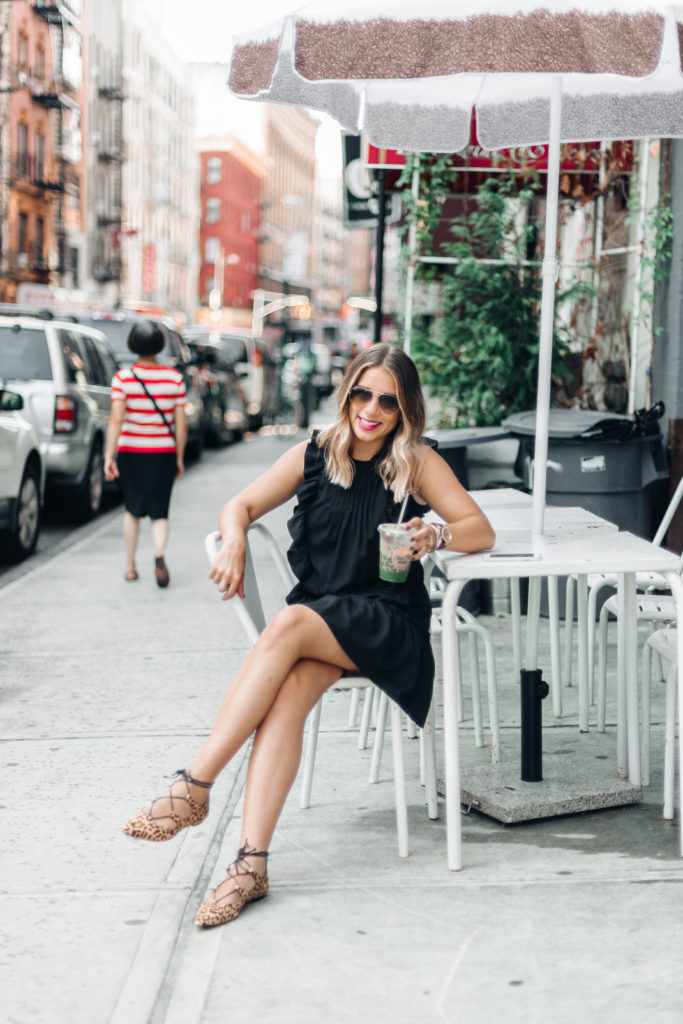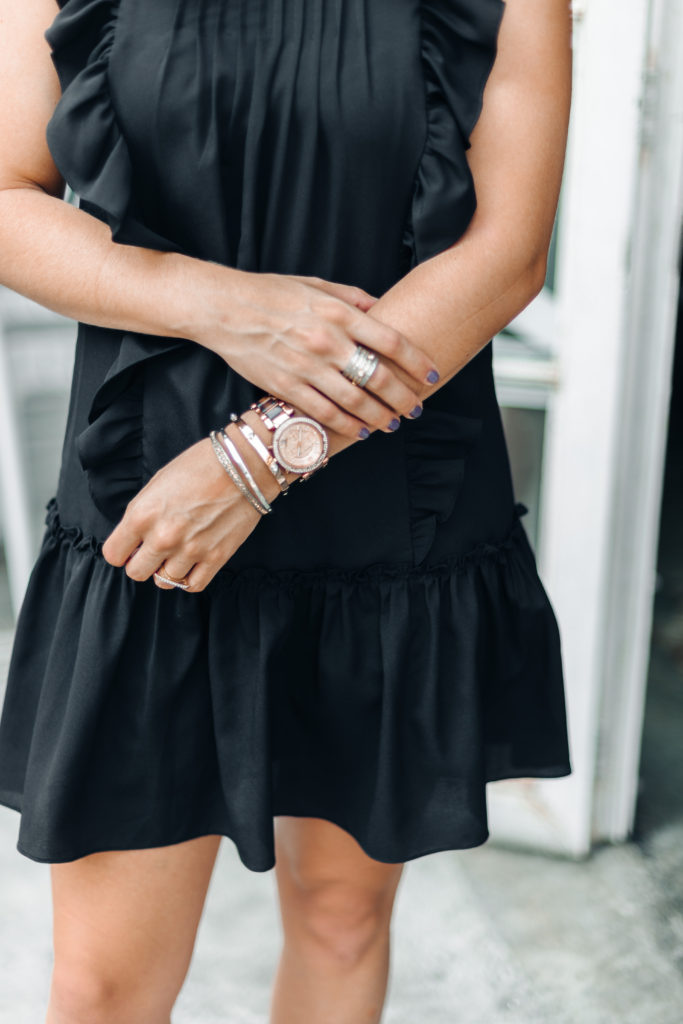 Nice bangles are a necessity accessory for me. I like to mix and match all my metals together when pairing them with a simple outfit like this.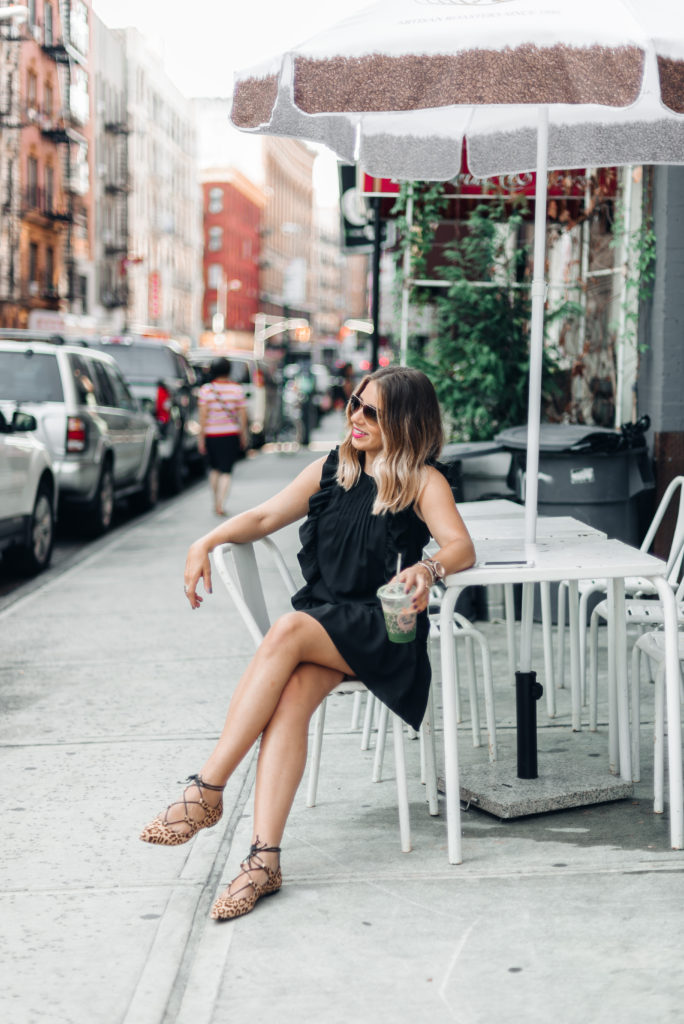 Dress: Banana Republic (sorry, it just got sold out!) Similar here, here & here)
Flats: Vince Camuto 
Watch: Michael Kors on major sale here!!!
Sunnies: Ray Ban
Many XO's,
Alyssa