Hey guys! Today, I'm sharing my favorite outfit for this season. These pieces have been my core items to wear all season long; a long sleeve blouse, denim jeans, sock booties, and a vintage Louis Vuitton. I have never owned a vintage handbag and now I know why people are obsessed. There are many reasons why vintage is better but the number one reason is the way it was made! They were all sewn by hand with the best leather and material possible by the best artisans. Another reason why they have all lasted for so long too! I got mine from my friend Lauren at BagBrokerz. From handbags to jewelry, BagBrokerz will research and shop for you to find any piece you want. You can find their Instagram here and website here for more.
Another great investment is denim. I have been looking for a nice pair of dark denim jeans for a while now and finally found a brand I love! These are from Mott and Bow and are the Jane (mid rise skinny) and are my absolute favorite. They are seriously SO comfortable and have stretch in them. Like most dark denim, they have a lot of dye in them so you have to wash them about two times to get rid of that (unless you want blue hands!). The nice thing about this brand is that they do not shrink or fade in the wash.. and the stretch still stays!
I have had the hardest time this season finding long sleeve blouses. I have been looking for blouses that I can wear to work and out but it has been slim pickings! I found this Bar III blouse from Macy's and now on super sale here! It is a pretty orange color with silver buttons down the sleeve. It has a mock neck and the length is perfect for tucking into pants or leaving untucked too!
Like I said in the my last post, booties can be tricky due to fit and color but are something you must have in your wardrobe. Sock booties normally run small and have a pointy toe so always get a half size bigger (don't make the same mistake I made). Plus don't forget to wear socks or you will get bad blisters!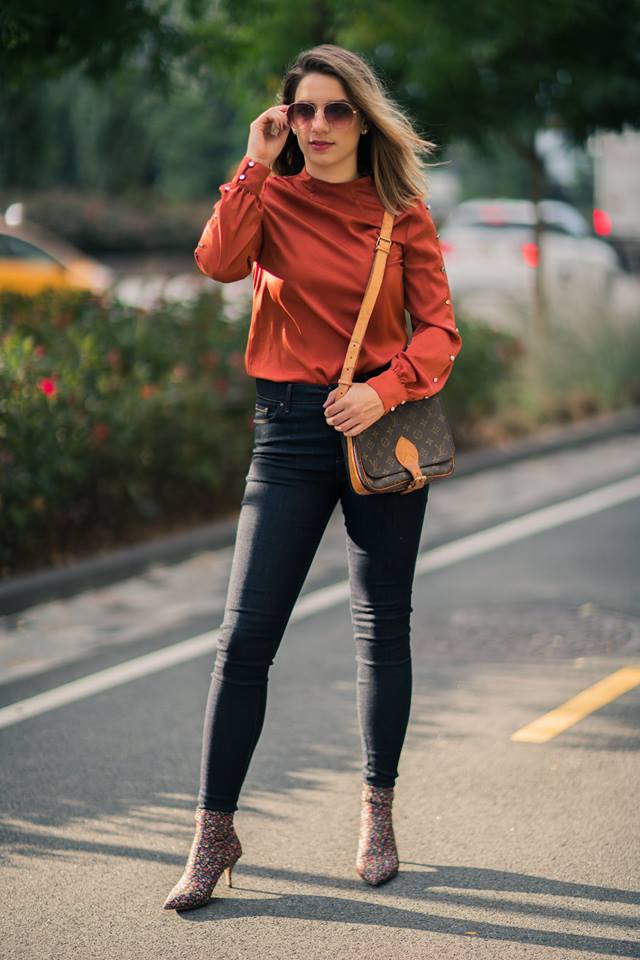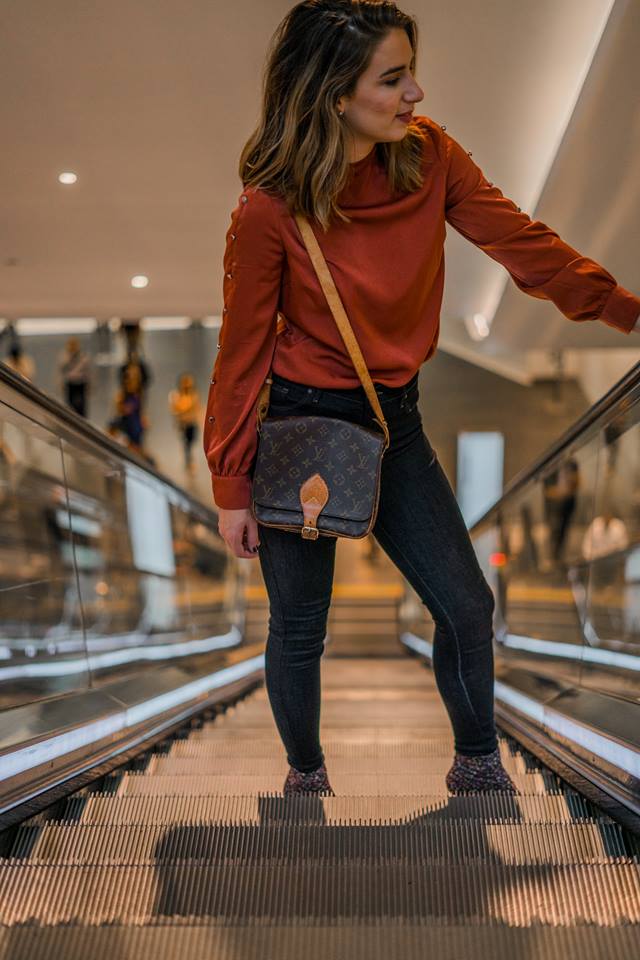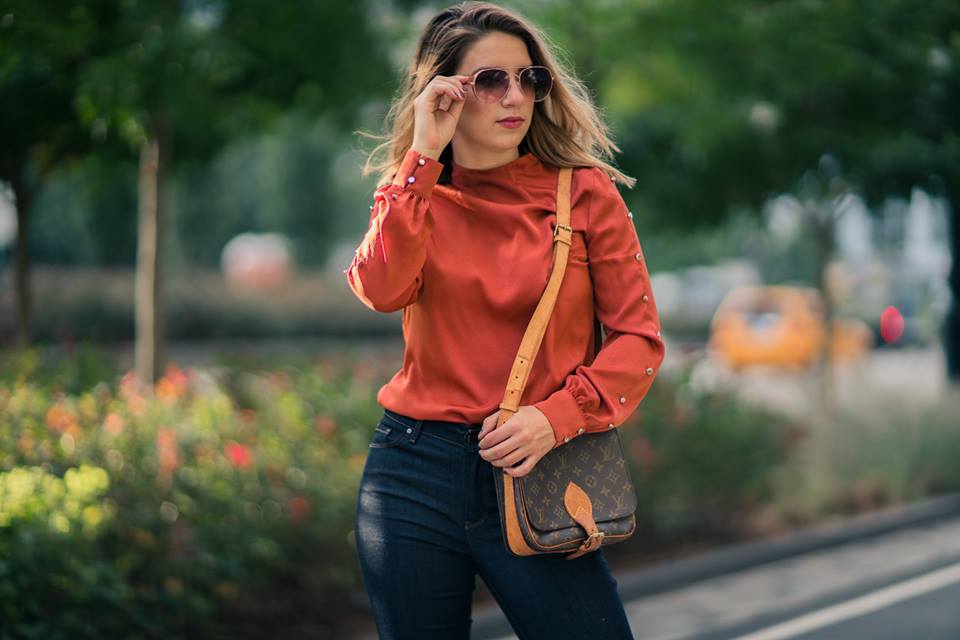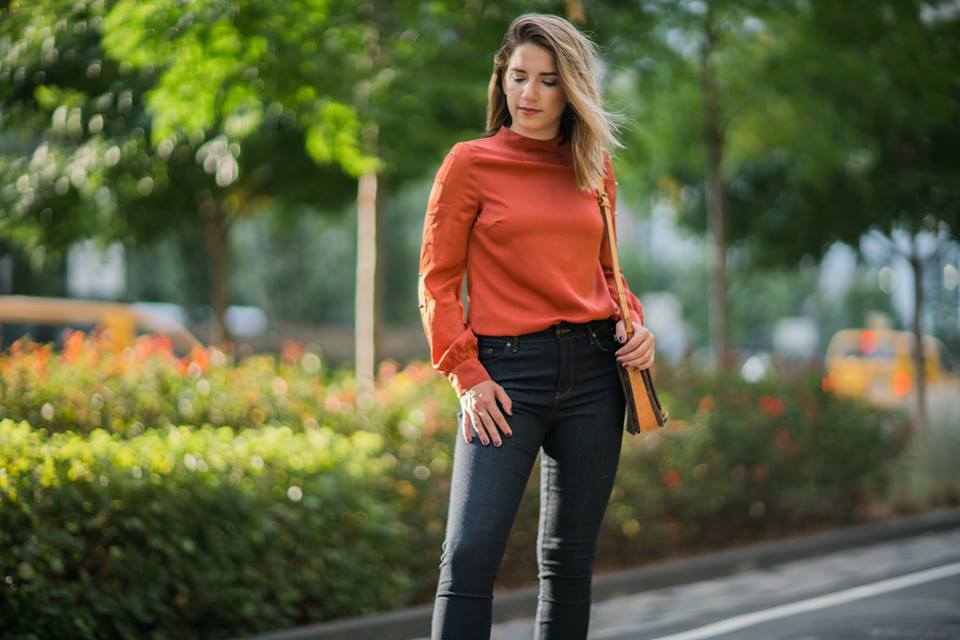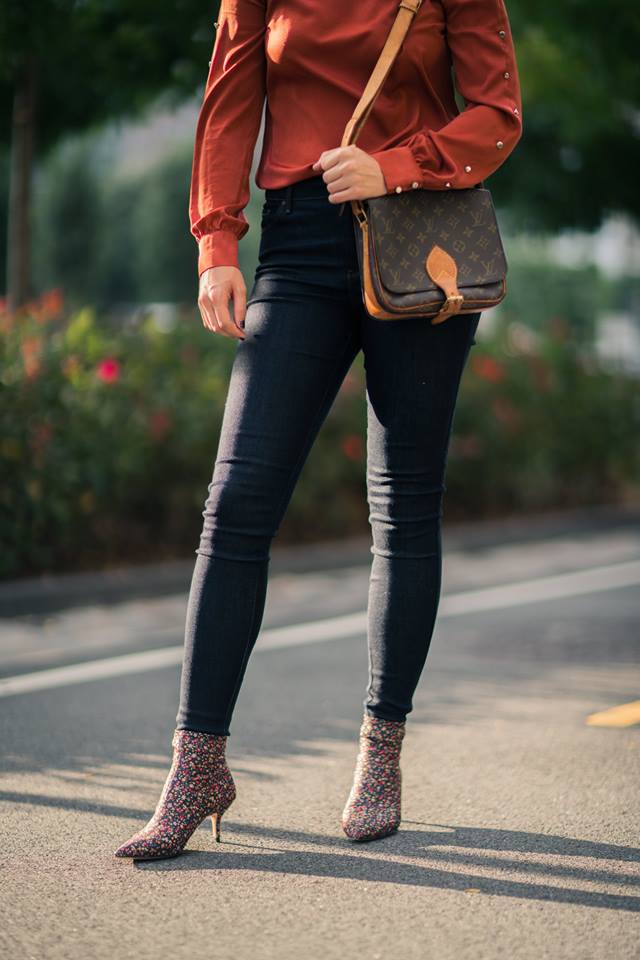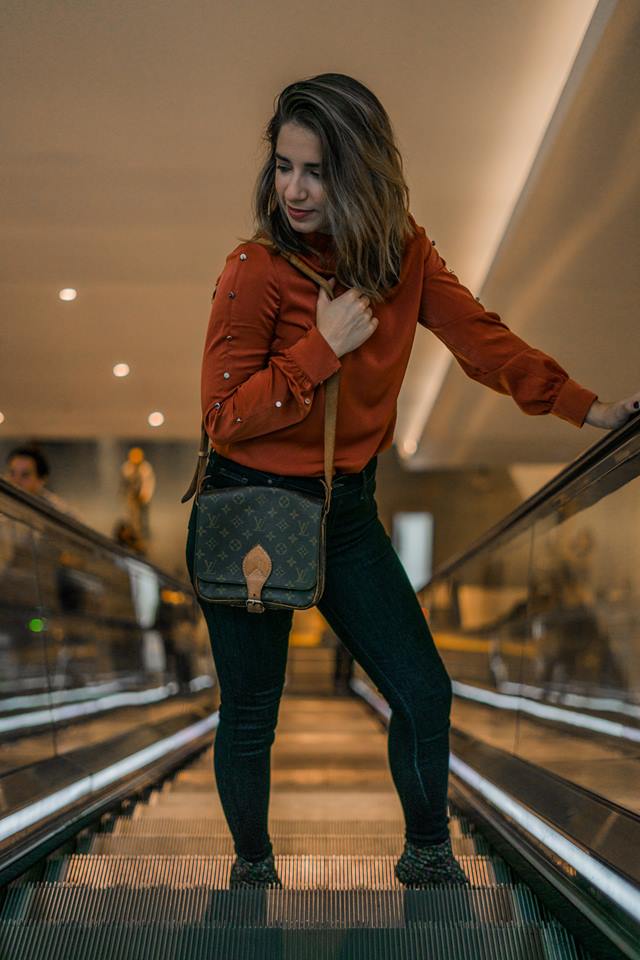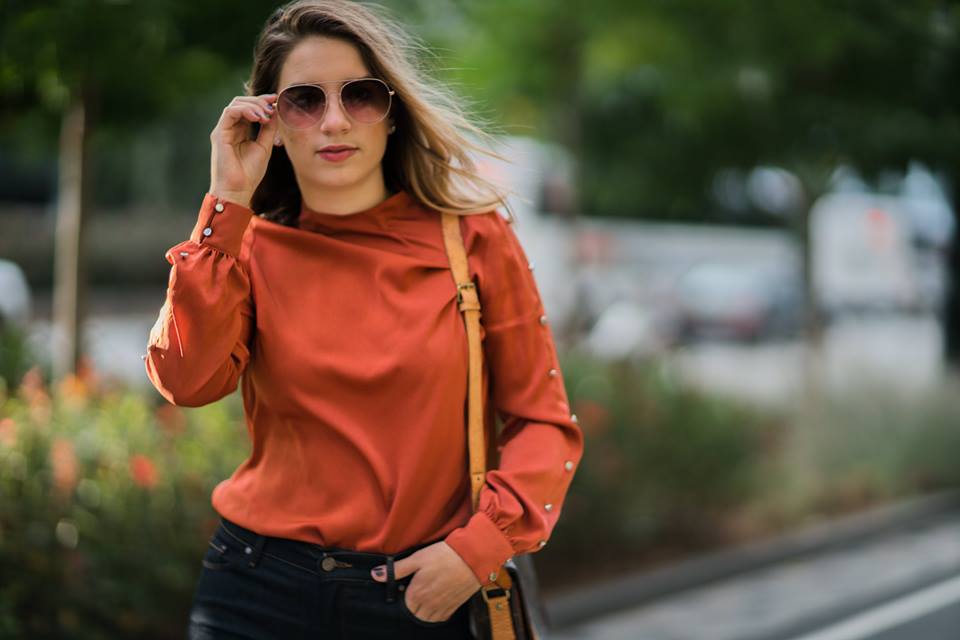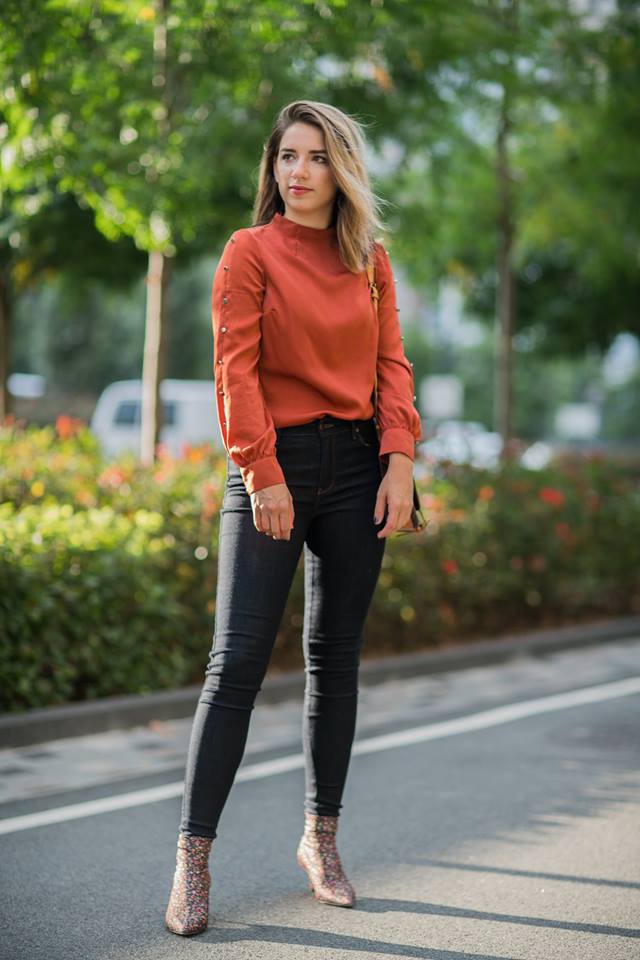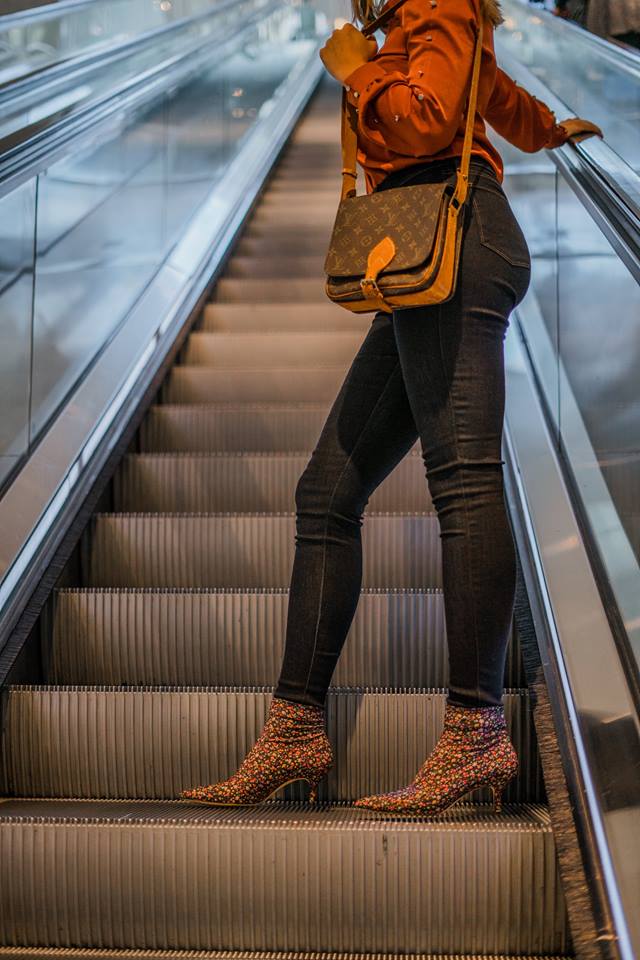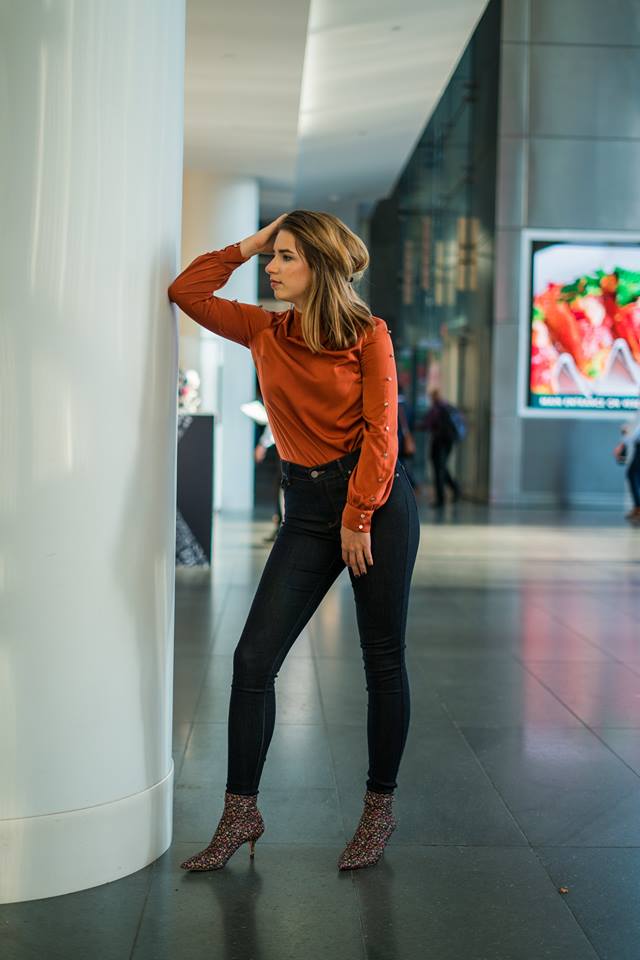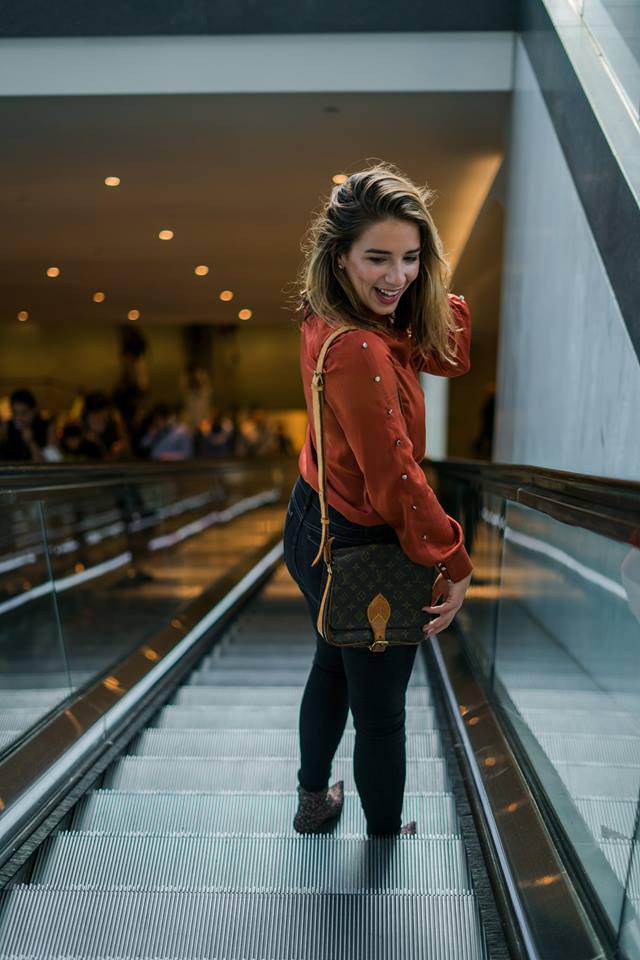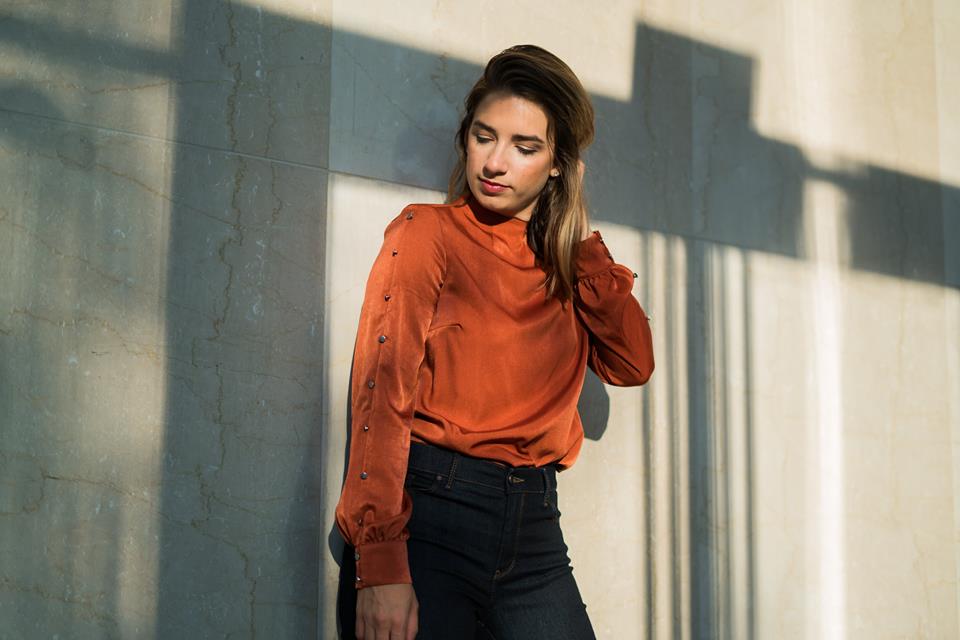 Shop everything & similar items here:

Many XO's,
Alyssa