Ladies, you all know you need that go-to white crop top for the warm weather and this Aritzia one is my new obsession. It is slightly cropped but THE perfect length for anyone of any age and can be styled so many different ways.
It has an over-sized fit, which they actually call a sweater (now on sale!, ugh, always happens to me) but it is so versatile. It is a knit and has the detail of a lightweight luxe yarn that makes it great for anytime of the year. Layer it with this Aritzia vest or wear it with dark skinnies or even with a skirt. I mean who wants a thin cotton top that they wash once and you can see your purple bra through it?! … Might has well cut two circles in it and we will call you Regina George.
Now onto this vest, I mean how chic is it?! It is something I normally would've NOT bought but you can dress it down like I did or over a dress or skirt or even go for a 9-5 look with a matching pant (yes, of course I got the matching pant, ha!). I debated on getting the vest/pant set in black for a more traditional look but then thought why not get the mauve (they call it "trace") that I can wear all year round. Black can be so boring and too "business-y" in sets like that plus no one wants to be wearing dark colors in the warm seasons, at least I try not too.
Now onto details. These gold aviator Ray-Ban's I have had for literally 4 years and are such a classic piece that match everything, as well as my Louise et Cie suntan metallic shoulder bag. I was unsure about this purchase at first, with it being metallic and all, but I use it ALL the time and it is THE perfect size for any occasion.
My overall favorite thing about this outfit is that these are great transitional pieces that are perfect with this fluctuating weather… you can even wear it again going into fall! Details below!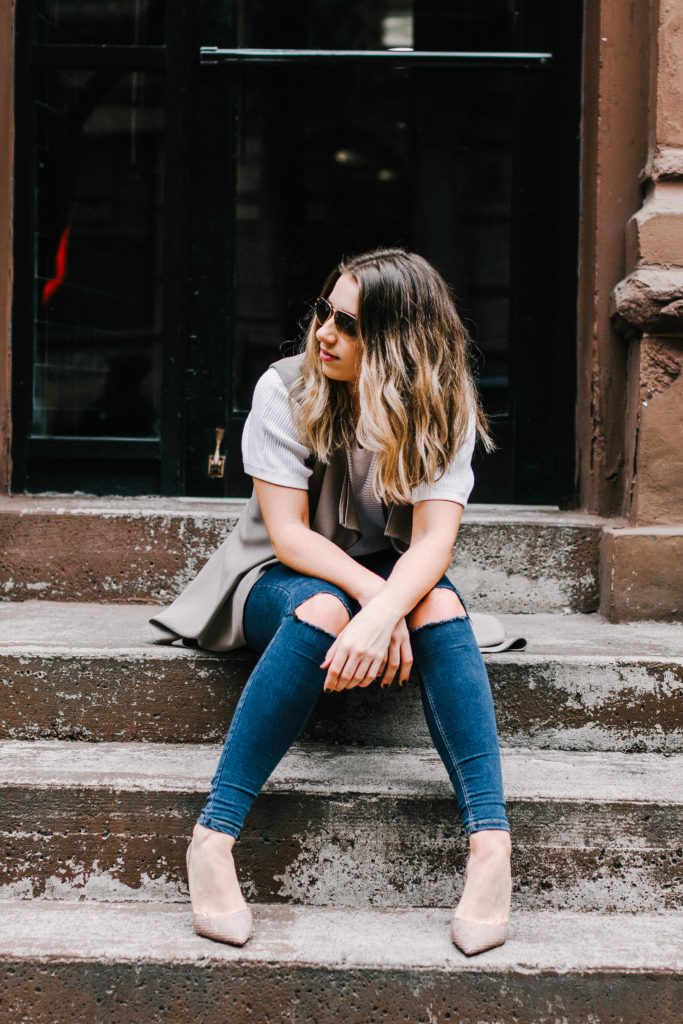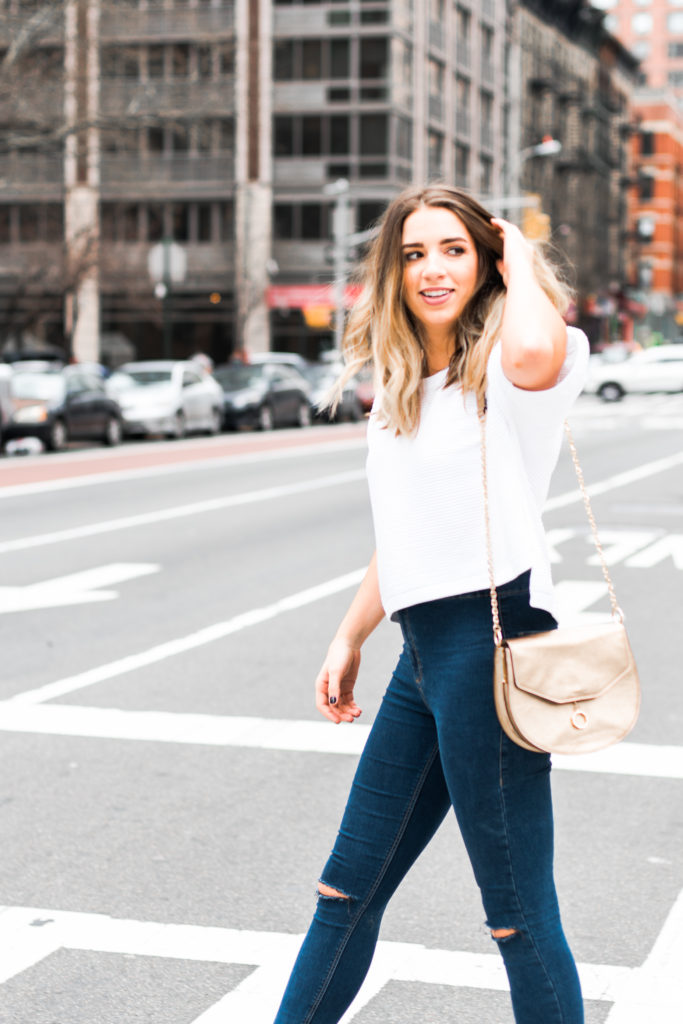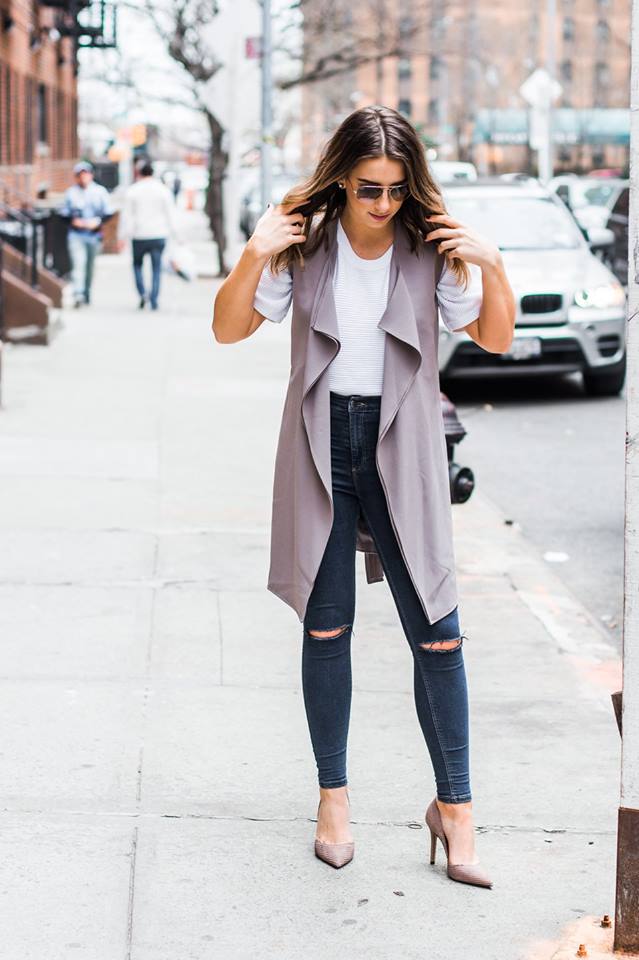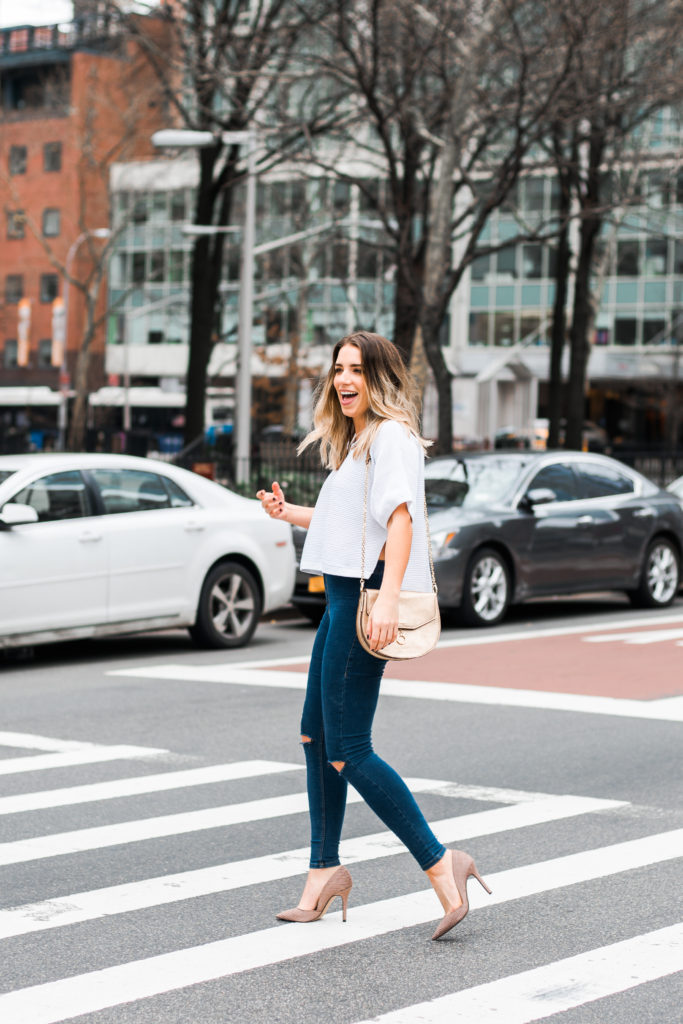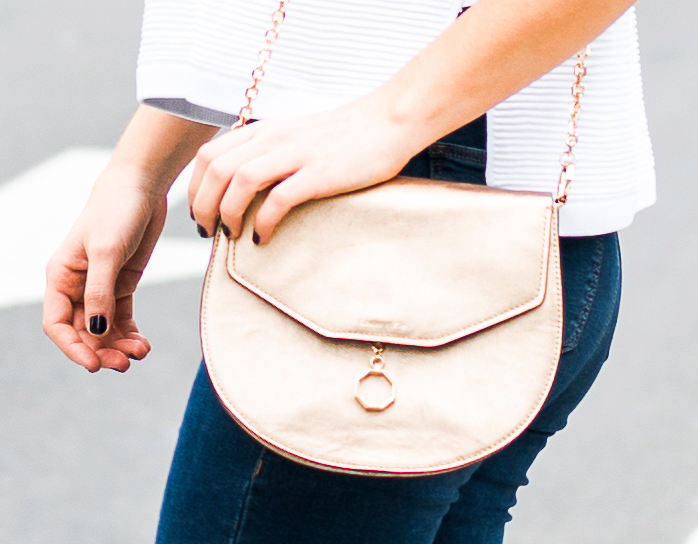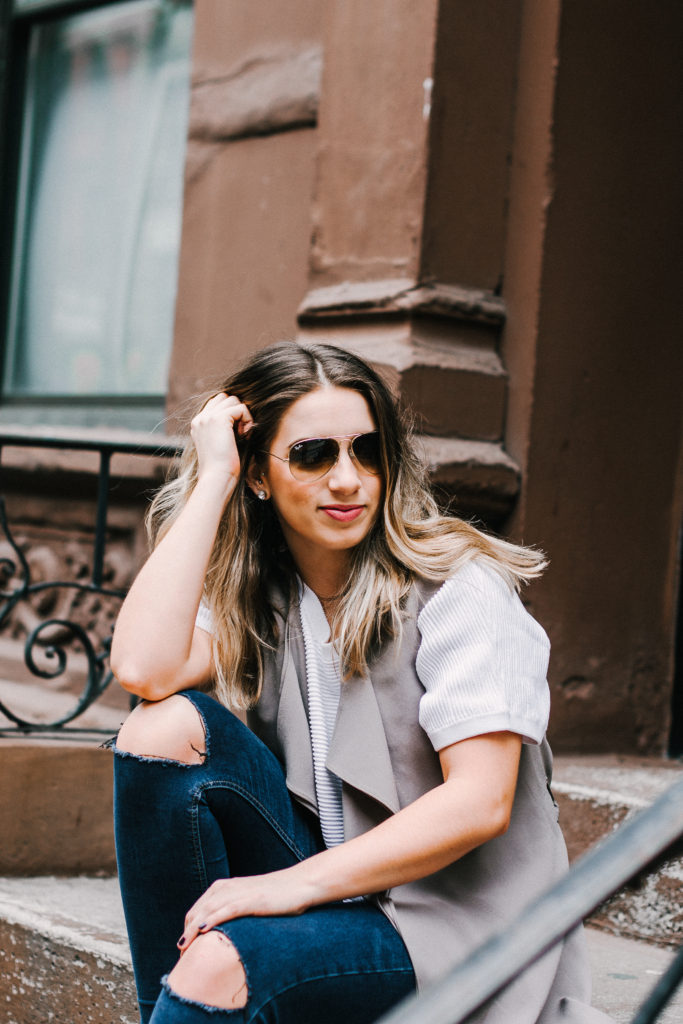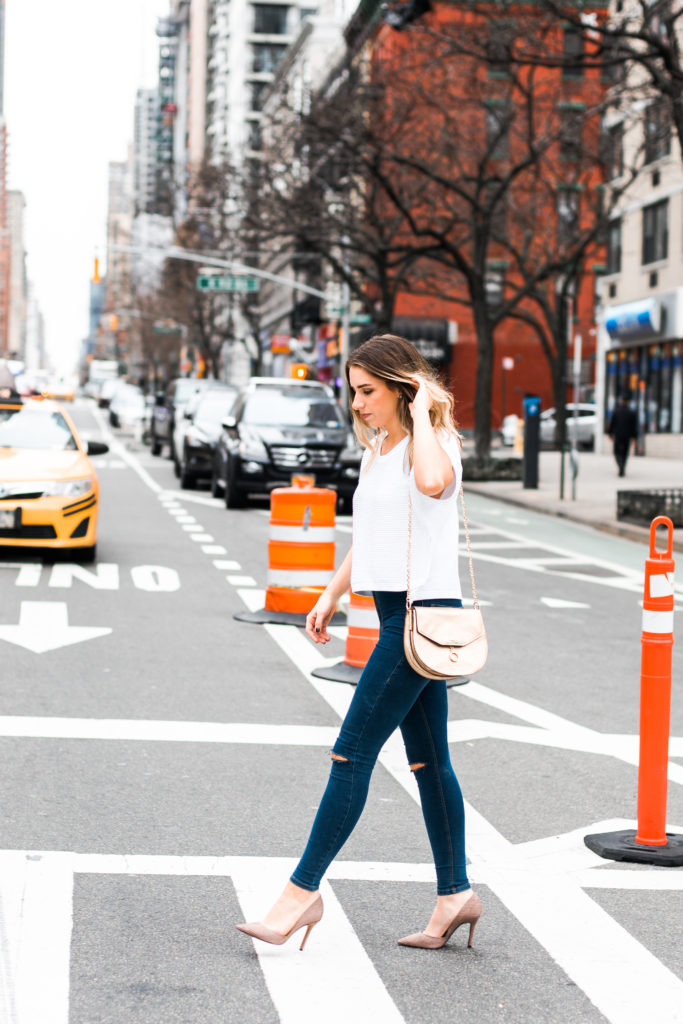 Top: Aritzia 
Vest: Aritzia
Jeans: Topshop 
Sunnies: Ray-Ban
Bag: Louise et Cie
Heels: Vince Camuto 
Many XO's,
Alyssa