Velvet is back and trendier than ever!  If you were a 90's baby like me, I'm sure you had something velvet. I remember this one Christmas my mother dressed me in an all red velvet dress (with puff sleeves) and a matching beret (insert laughing emoji). Well thank god velvet has made a comeback… and it is for the better.
If you are like me and not a fan of sequins, velvet is a better alternative for your New Years Eve outfit. It is not only more comfortable but also warmer! I am all about that in the winter. If I am not comfortable in something I am wearing it completely changes my mood and feel. Ladies, don't think you have to squeeze into some tight dress to look hot for New Years if you do not feel comfortable. Opt for a bodysuit and pants, a flowy dress, or a jumpsuit that you will look and feel better in!
When styling velvet, try not to mix too many textiles and prints. Keep it simple and let the velvet be the center of attention. Velvet is a thicker material as it is, so I paired this bodysuit with a black denim pant and black pumps. Velvet isn't the easiest to wear so if this bodysuit isn't your style try a velvet blazer or tank top. If you love velvet but don't like it on you try a crossbody bag, boot, or even a choker. Don't be afraid to expand your taste and try something new!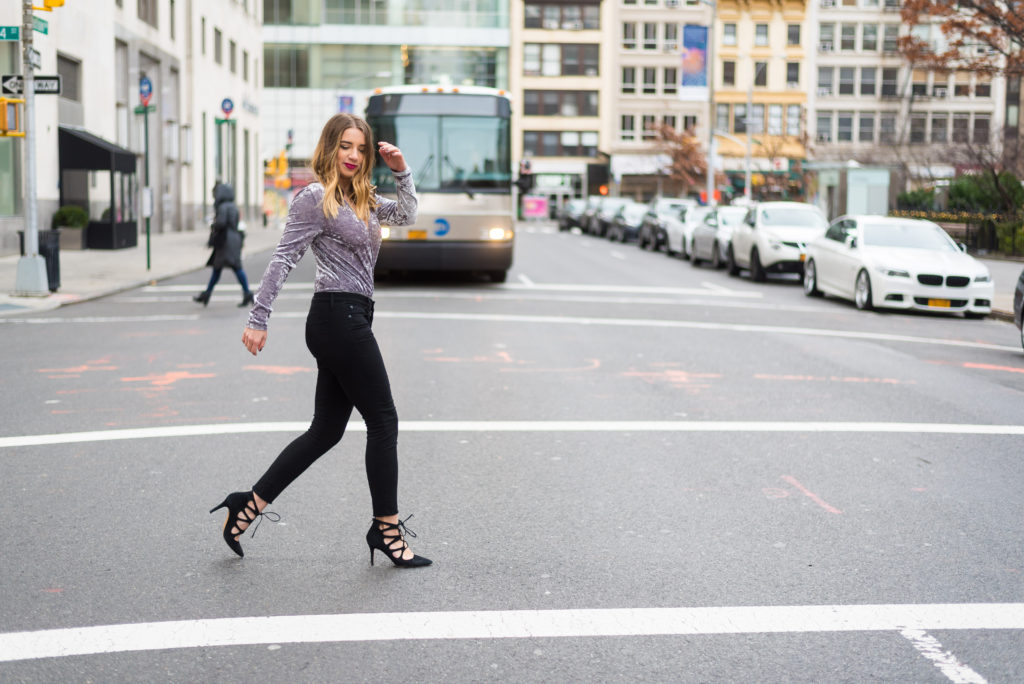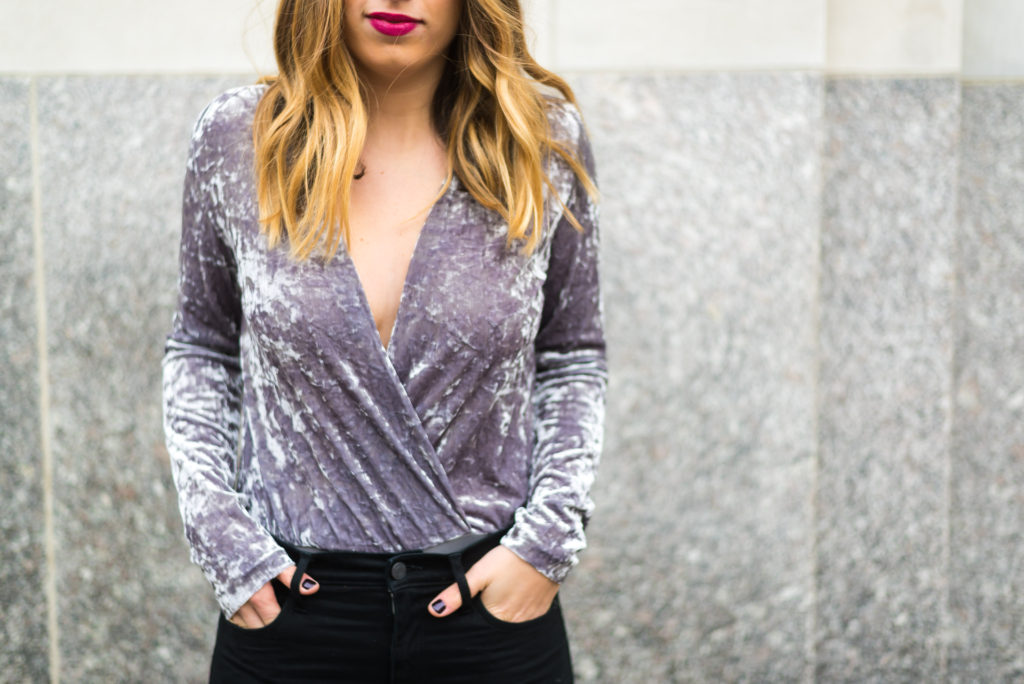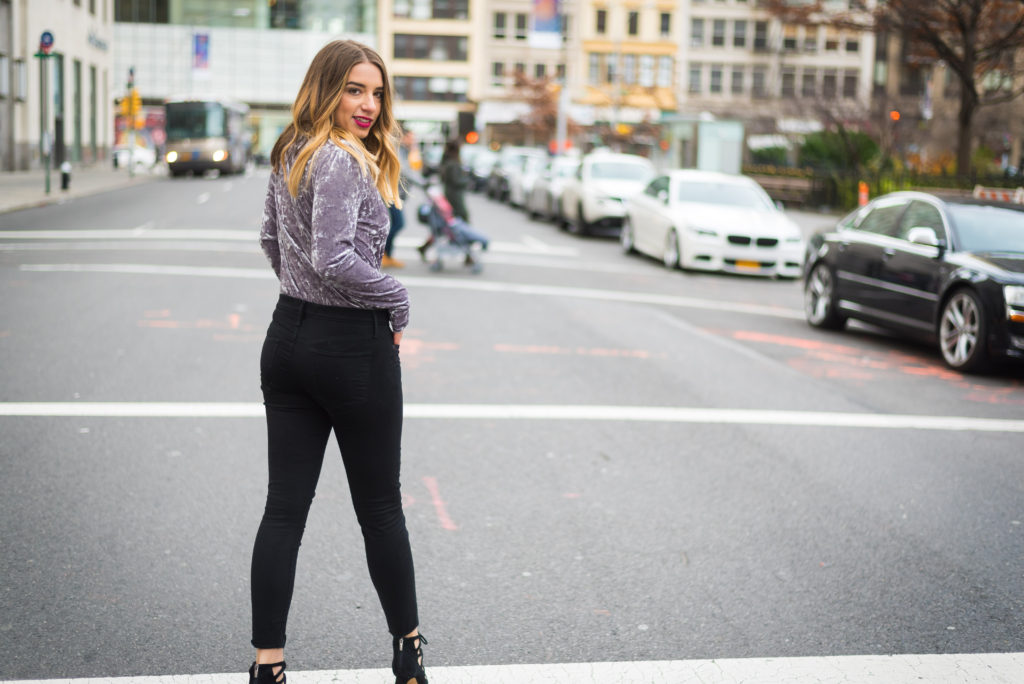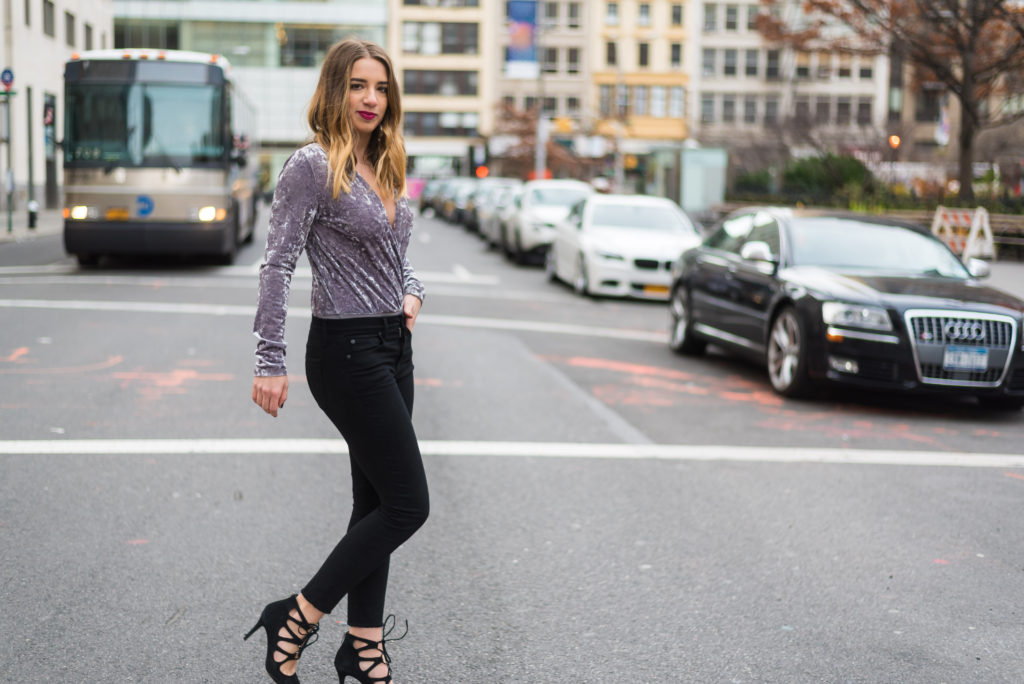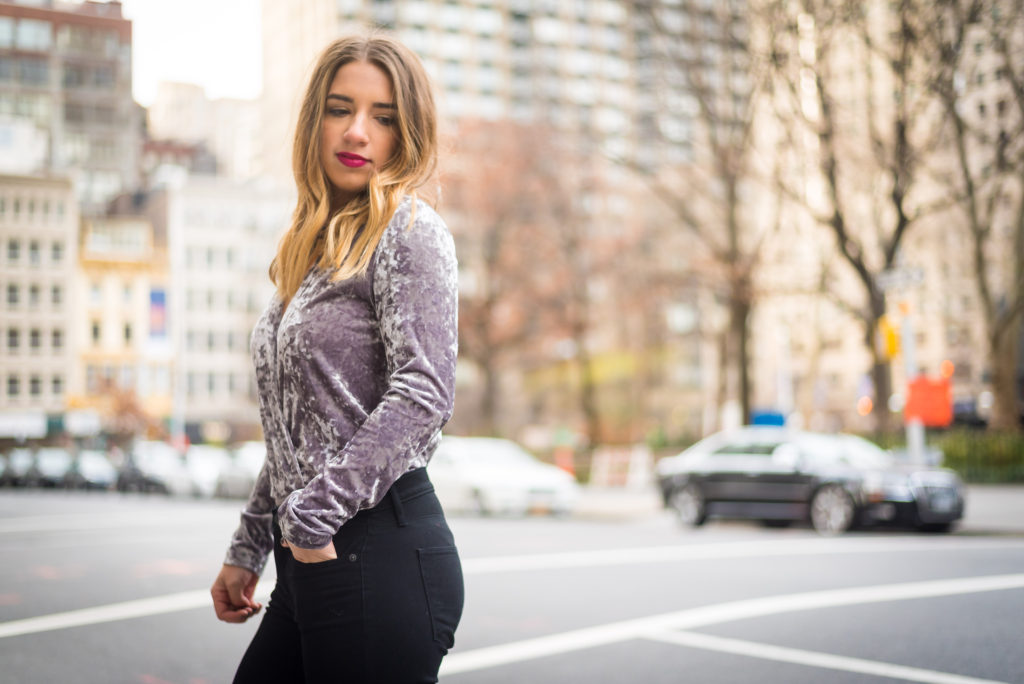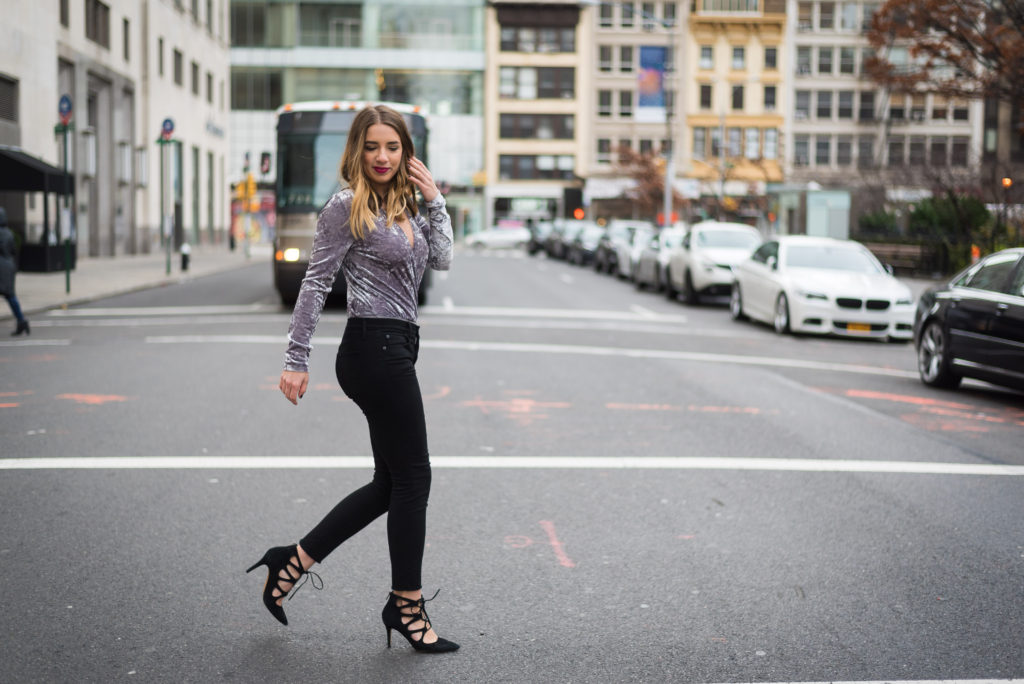 Grey V-neck bodysuit from Zara // black skinny jeans from GAP // lace up pumps from Vince Camuto
Many XO's,
Alyssa