The #bombcyclone has officially hit us and it is frigid! I did everything to NOT step foot outside this weekend. Thank you seamless (and Mike) for all your food delivery services! In all seriousness, in conditions like this a good winter coat is literally a necessity. I layered up so much this past week that I looked like Randy from the Christmas Story!
I've rounded up five different types of coats for every cold woman out there: teddy bear, wool, parka/puffer, faux fur and shearling moto. There are still so many post holiday deals out so take advantage! I've linked my favorites of each coat below for you to shop by simply clicking on the image. I'm wearing this  fun teddy bear coat from Free People. I went up a size in this coat so it could look more oversized so I can layer up sweaters underneath.
A nice wool coat is a staple piece in a wardrobe that you can dress up or down. It lasts forever, never goes out of style, and is warm. A puffer or long down coat is key for times like… now! I prefer ones that go to the knees with a fur hood for extra warmth. Faux fur is always fun! It spices up any boring winter look. Shearling moto jackets add edge to any outfit but choosing the right one is difficult. You want to make sure the shearling doesn't look cheap as well as the faux leather.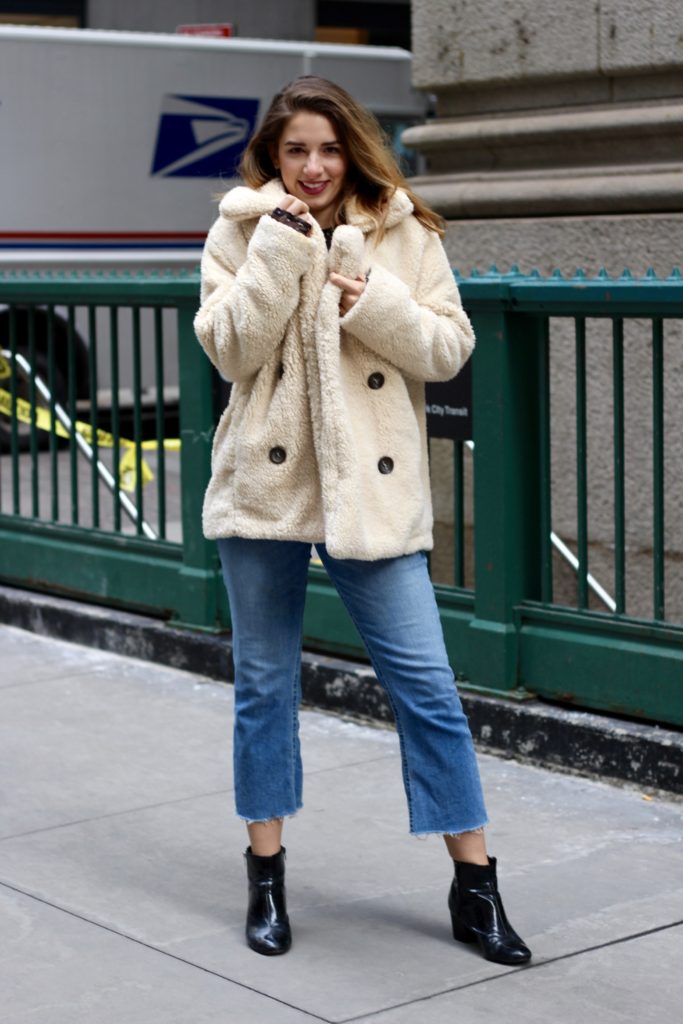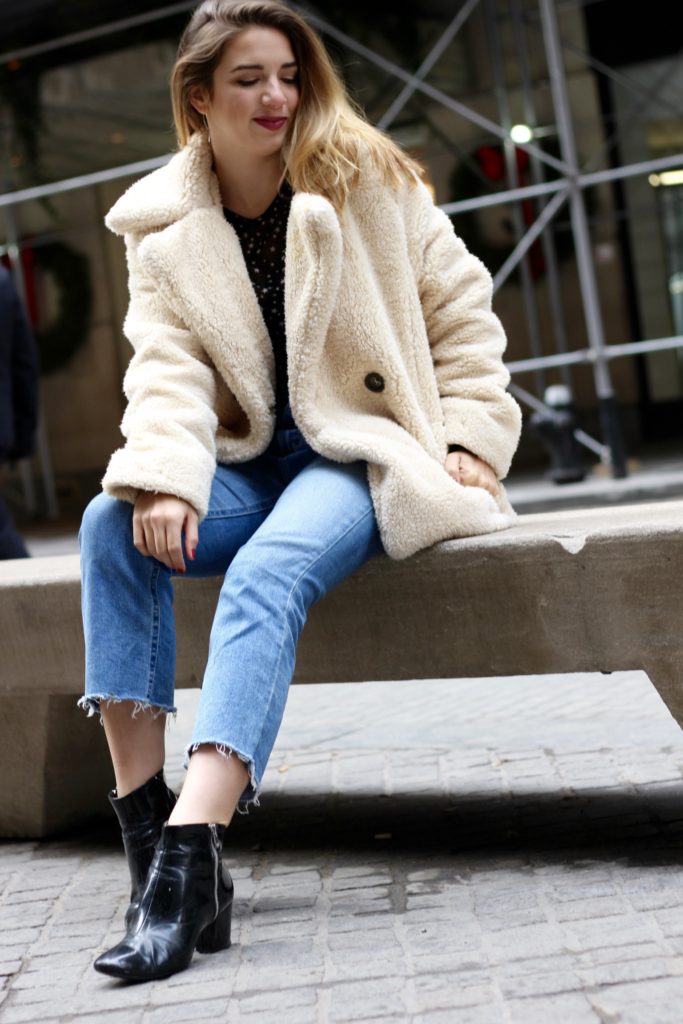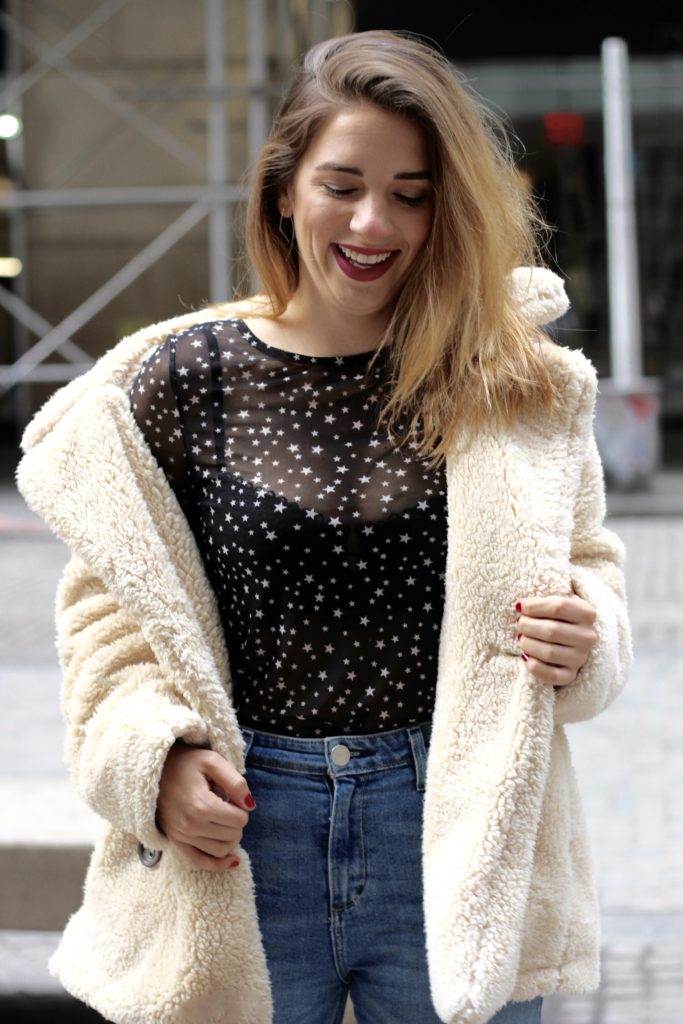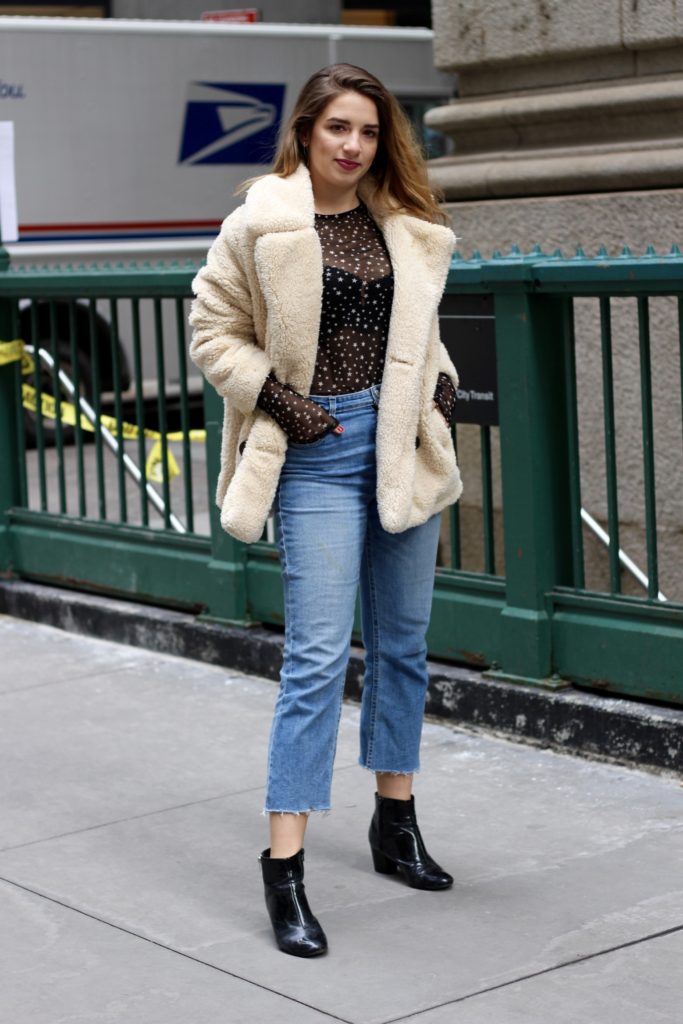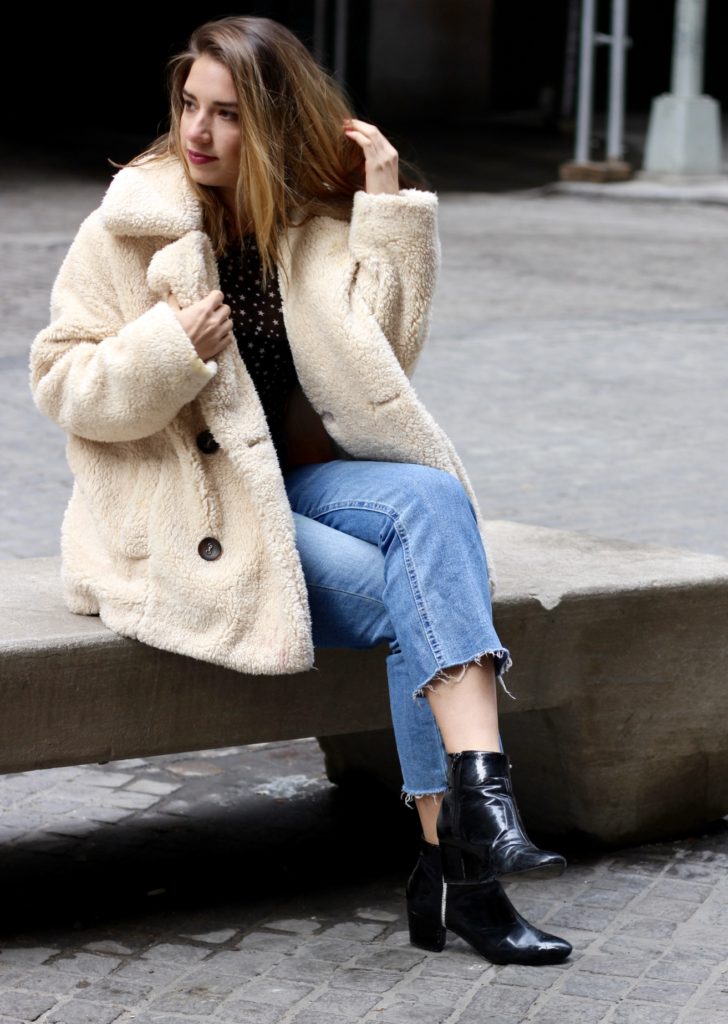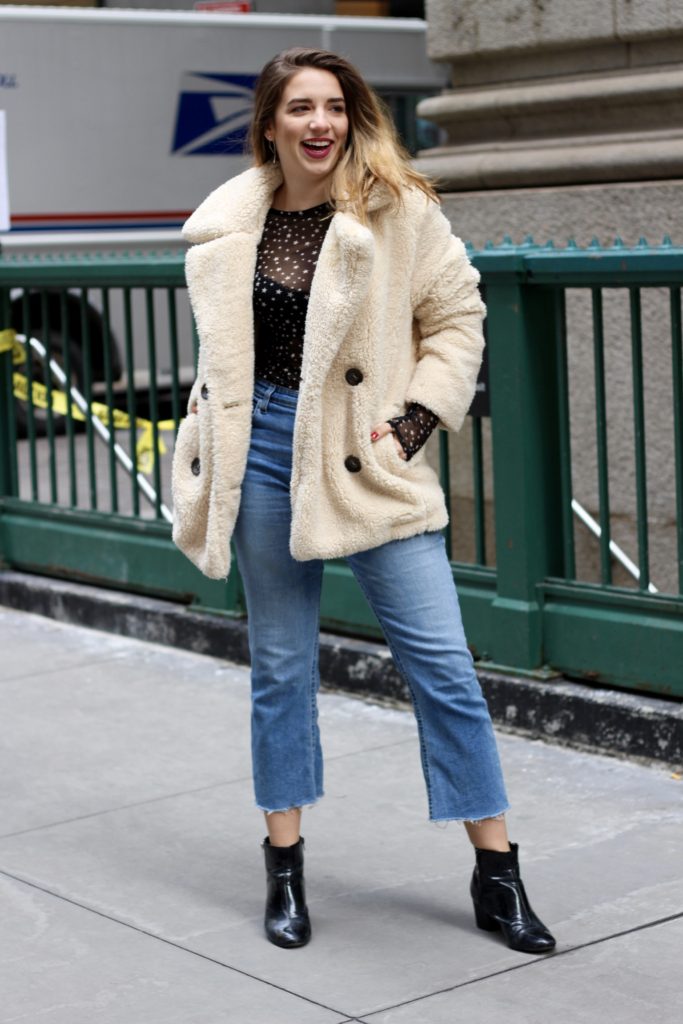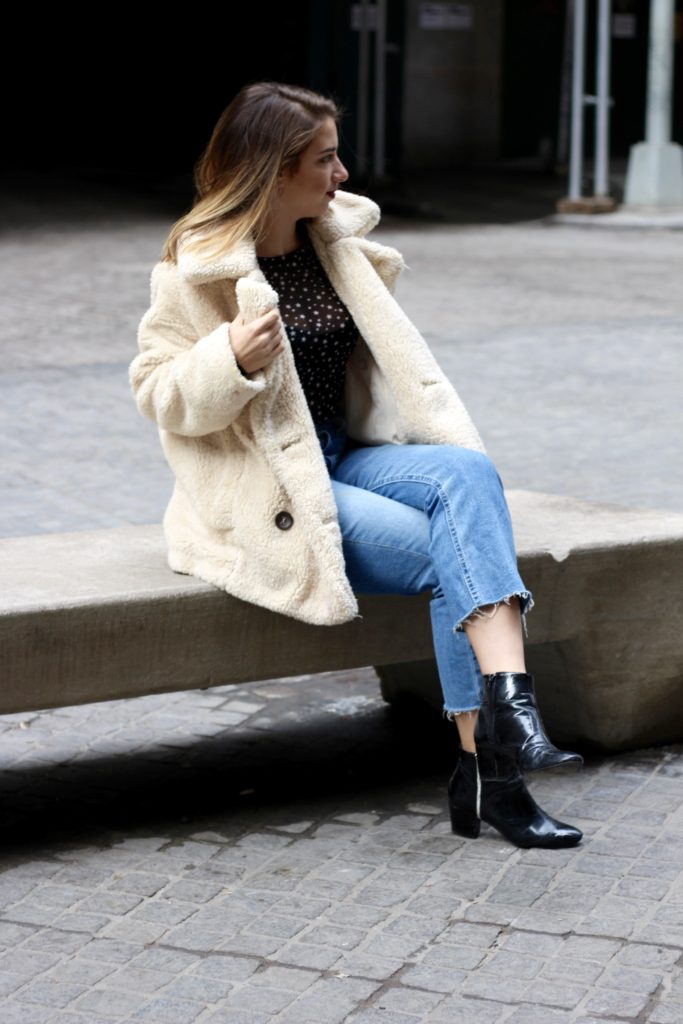 Shop below! 
Teddy Bear Coats:

Parkas & Puffers:

Wool Coats:

Faux Fur Coats:

Shearling Moto Jackets:

Stay warm!
Many XO's,
Alyssa