How do you feel about denim on denim, eh? It is oddly back in style and also known as the Canadian Tuxedo. I remember in the 90's all the cool moms wore it and I looked at them like they had 7 heads. Here I am loving the trend and writing a blog post about it. Some brands are taking the denim trend a litttleeee too far. So that's why I decided to write about my 5 tips on HOW TO style denim on denim and still look cool.
Before I give you my tips let me give you some pointers. Darker denim is more slimming and lighter denim is better for covering up. There are so many washes and styles of denim. Some are even thicker than others. I like to go for the softer fabric known as chambray (which is mostly used in shirting) because it's more flattering and comfortable. This way you can still give yourself some type of silhouette to your body. So if your top or bottom is going to be fitted, the other should be the oversized or boyfriend style. If you want to jazz up your denim wardrobe add patches, fringe, or embroidery details.
My 5 tips are below!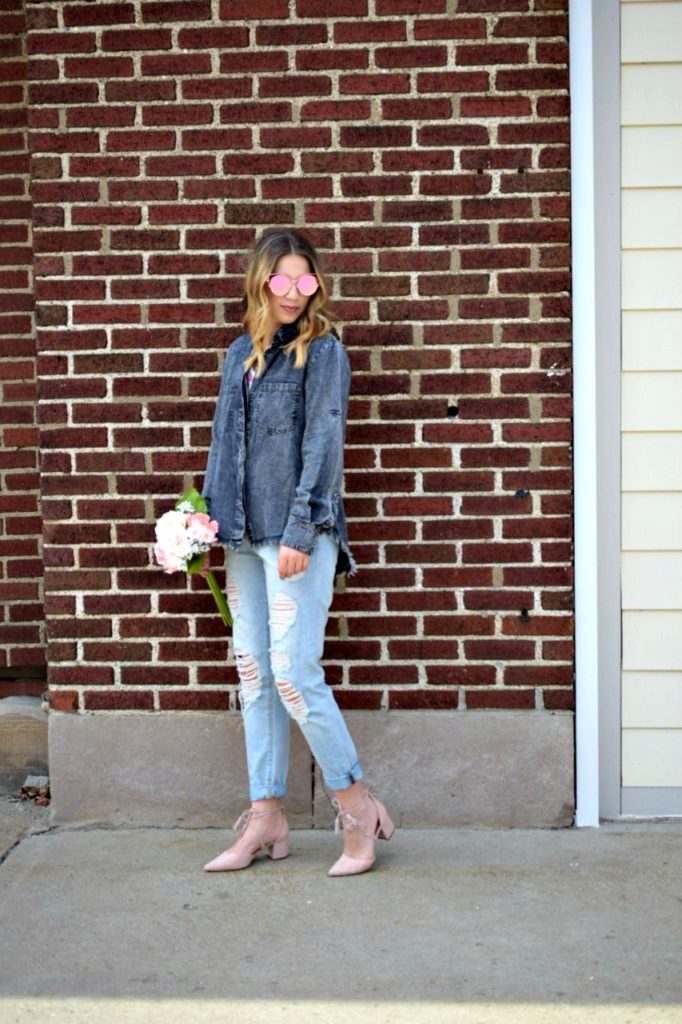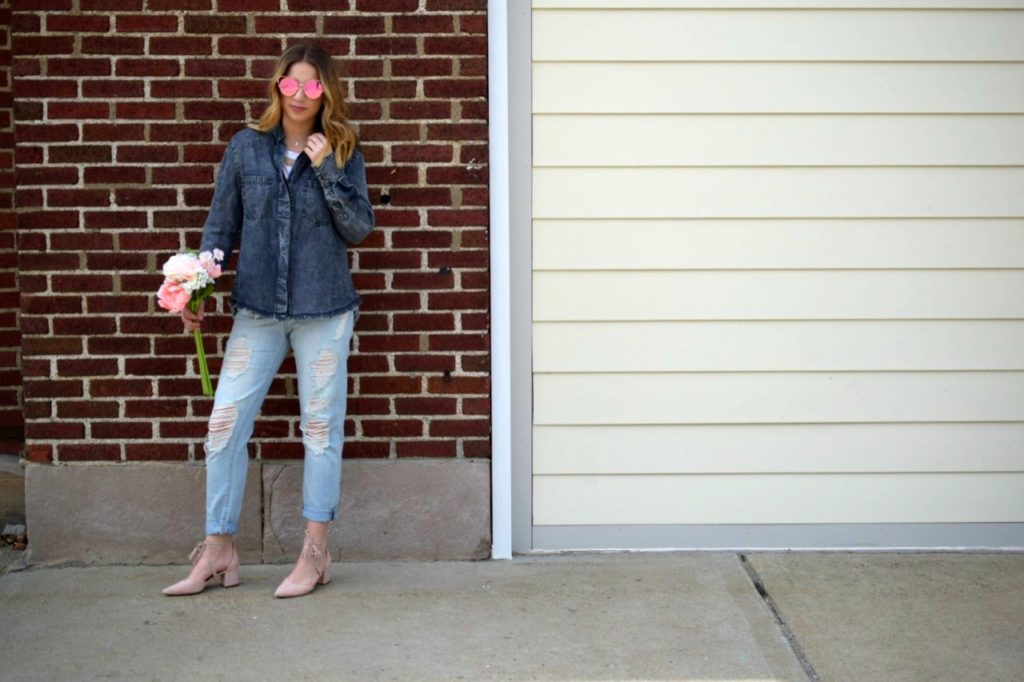 5 ways to wear denim on denim:
1. Dark chambray shirt with white/light wash ripped jeans (my outfit!)
so many options with this type of shirt: roll up the sleeves, tuck it in, or tie it around your waist
2. Slim fit light denim top with dark flare jeans
channel your inner "That 70's Show" and pair these flares with a belt
3.  High rise skinny jeans and cropped jean jacket
pair it with a graphic tee for an edgier look or a silk cami and heels
4. Light denim tank with denim mini skirt
there are so many cute denim tops that are sleeveless, cold shoulder, or cropped bustier top
5. Oversized dark denim jacket with a light wash skinny jean (go for extra distressed for that 90's grudge look!)
you can find these oversized jackets at your local Goodwill or thrift store, no joke!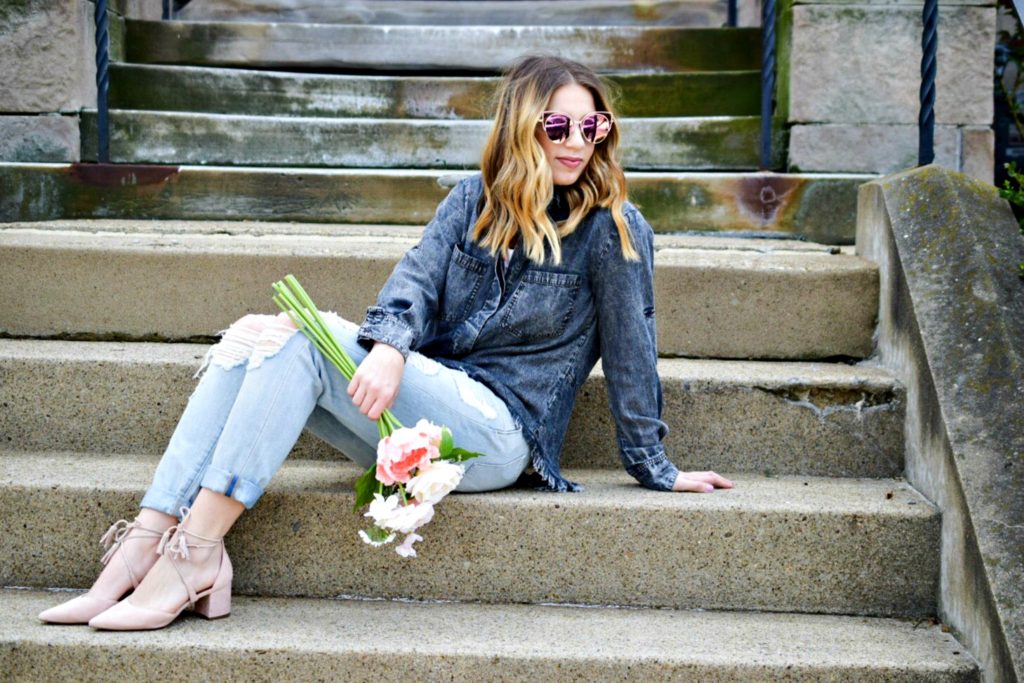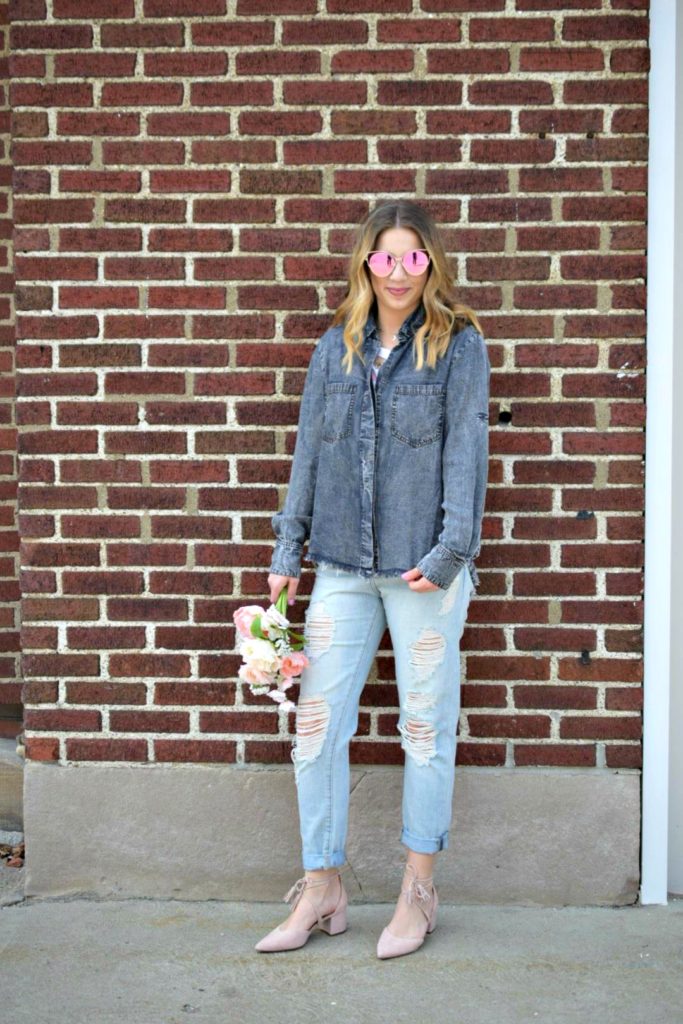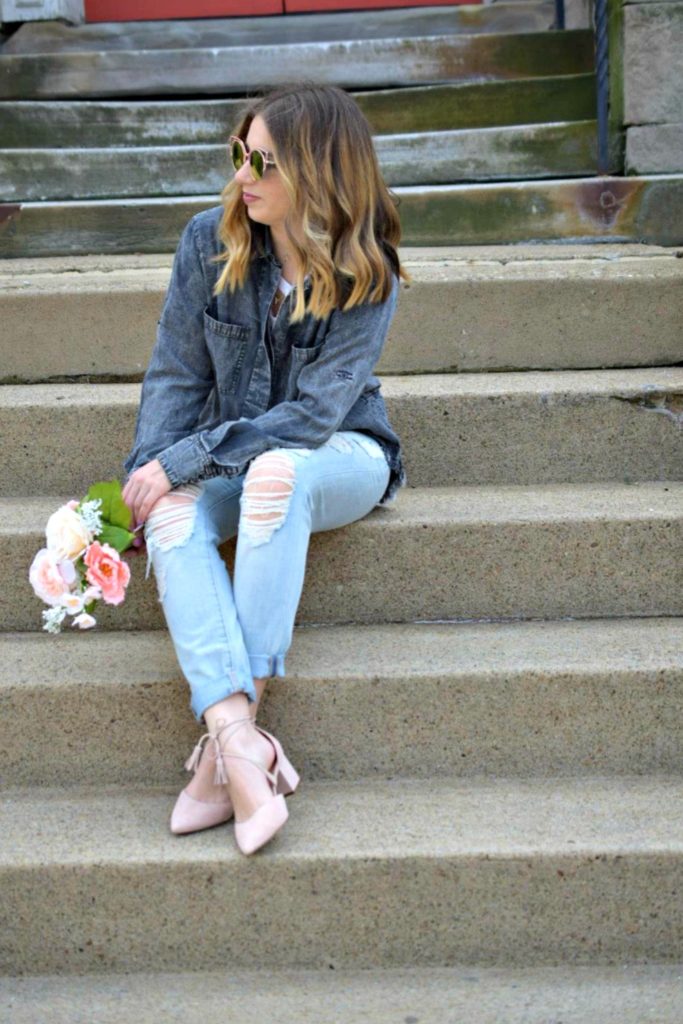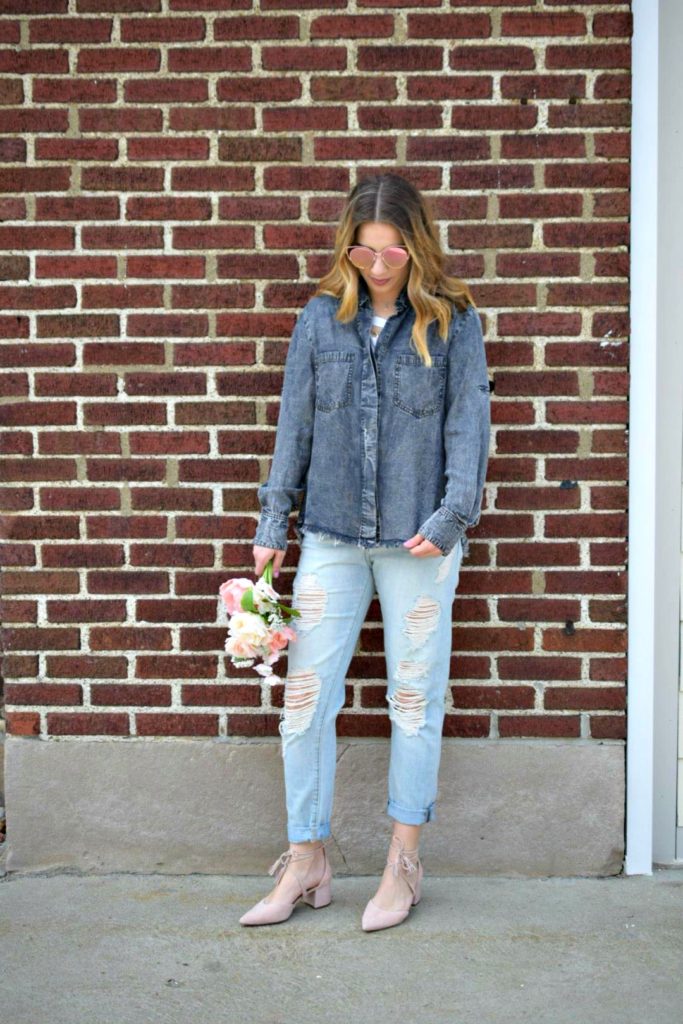 Shop denim tops:

Shop boyfriend jeans:

Now go out and get yourself some denim!
Send me your best Canadian tuxedo (via Instagram DM or Snapchat @alyssa_simakas), I would love to see 🙂
Many XO's,
Alyssa