Spring has finally arrived here in NYC! Time to show off our legs that we have been hiding all winter season (aka ladies, time for us to shave our legs and get a tan) and what better way than wearing the Vegan Leather mini. Vegan is just another fancy adjective that the fashion industry is trying to use to confuse us and change it up… but what else is new?! I paired it with a vintage Guns N' Roses tee shirt. Why? Because they just kicked off their reunion tour at Coachella this past weekend and I am heading there tomorrow! Adding the bomber jacket as a layering piece is perfect for transitioning into seasons with fluctuating temperatures. FYI, my new fav jacket and I will be living in this. If you don't have a bomber- go get one- they come in so many different styles, colors, and materials and can really add a cool edge to any look!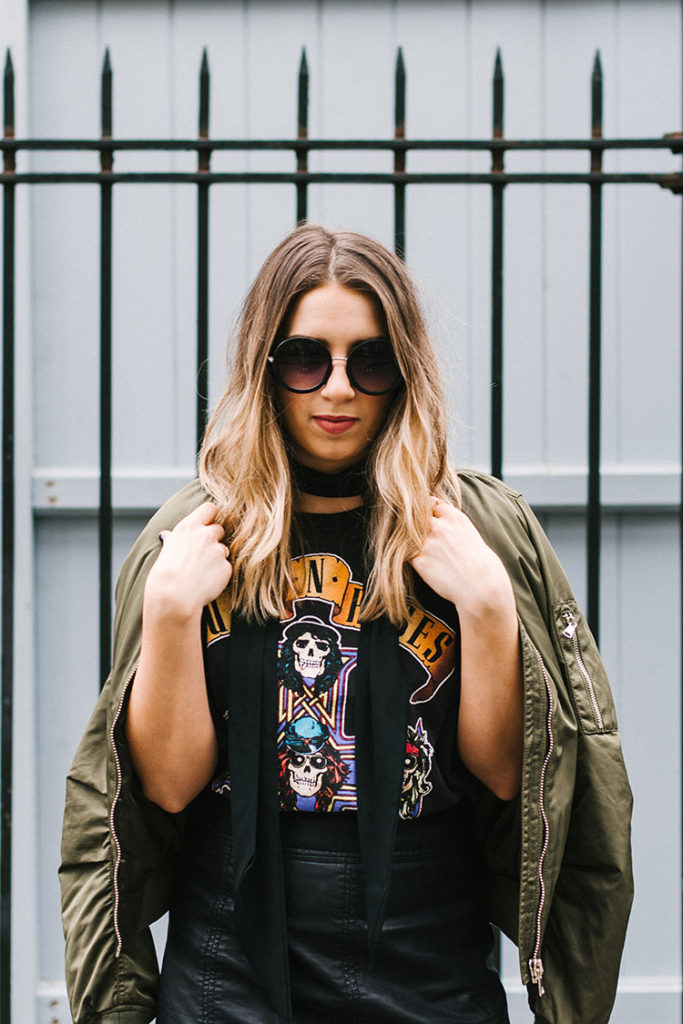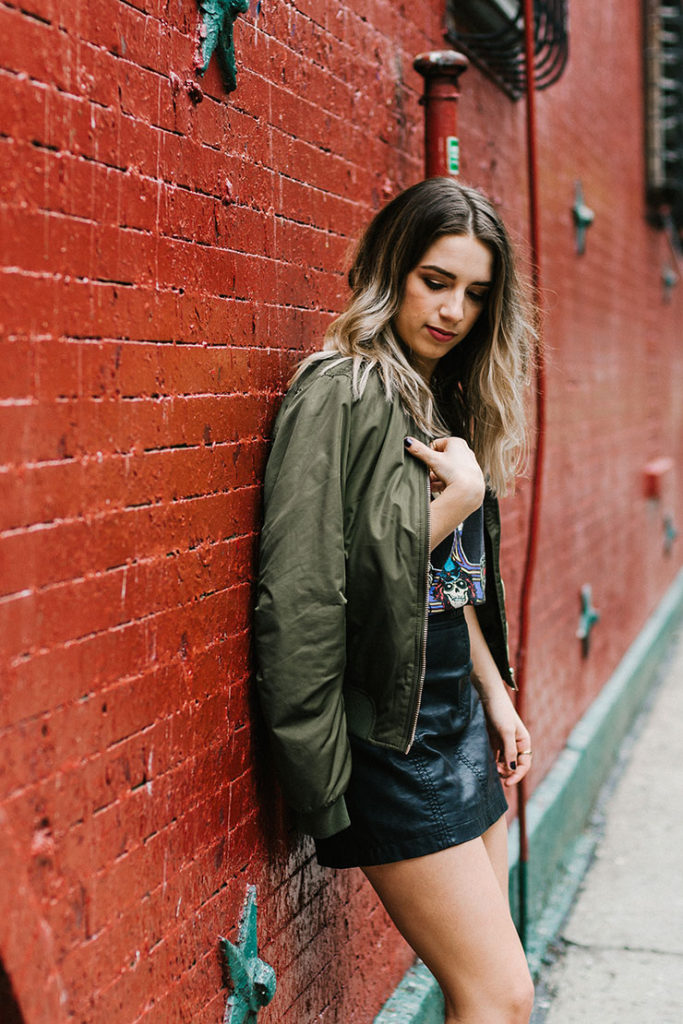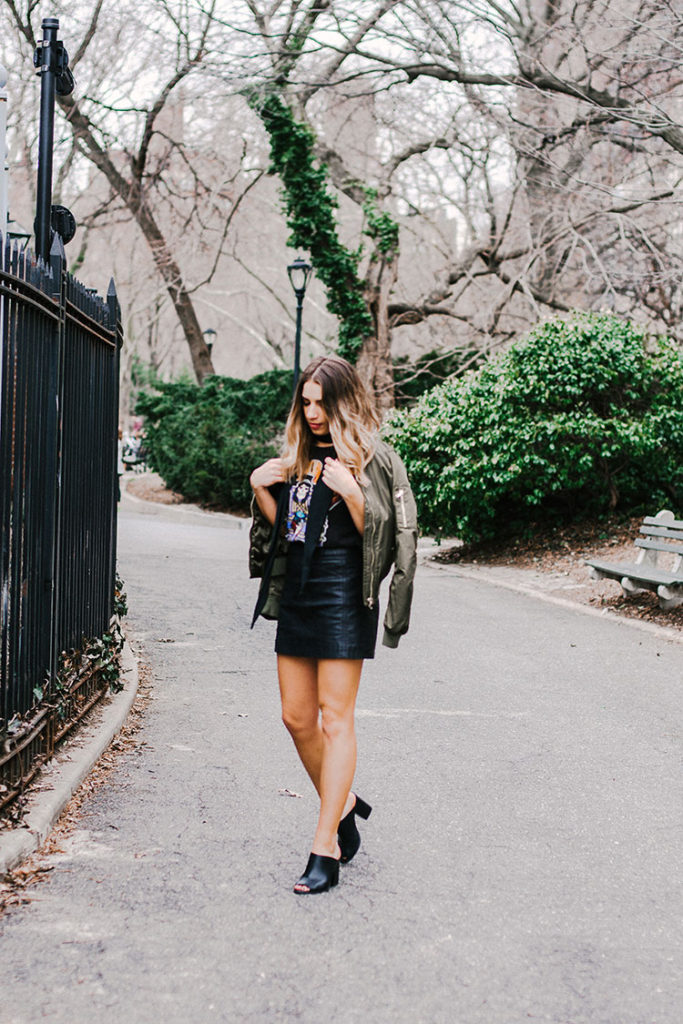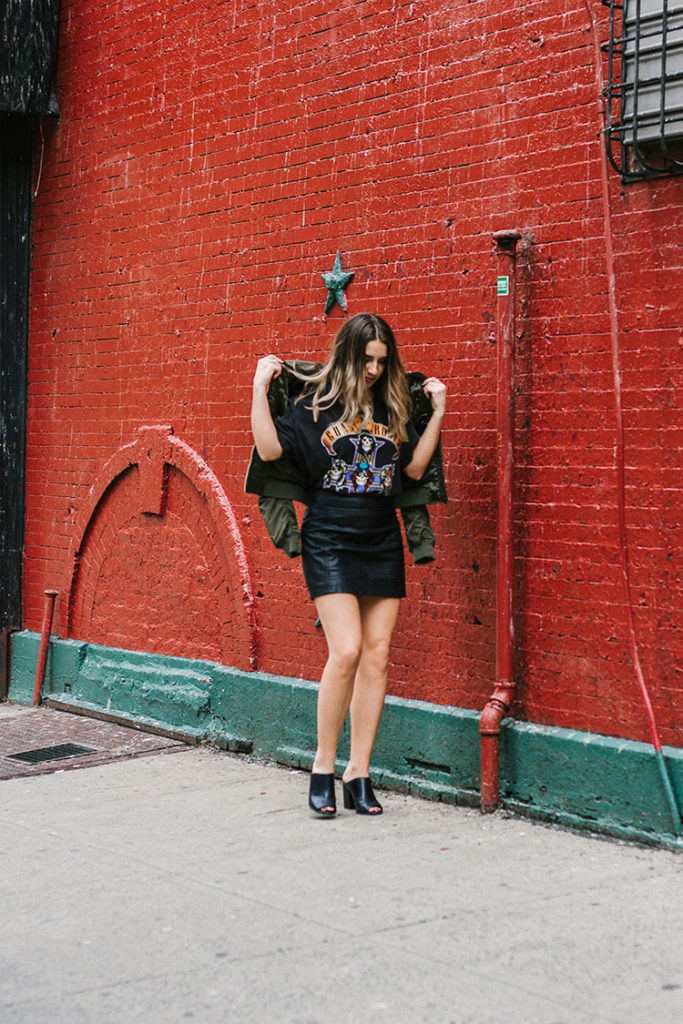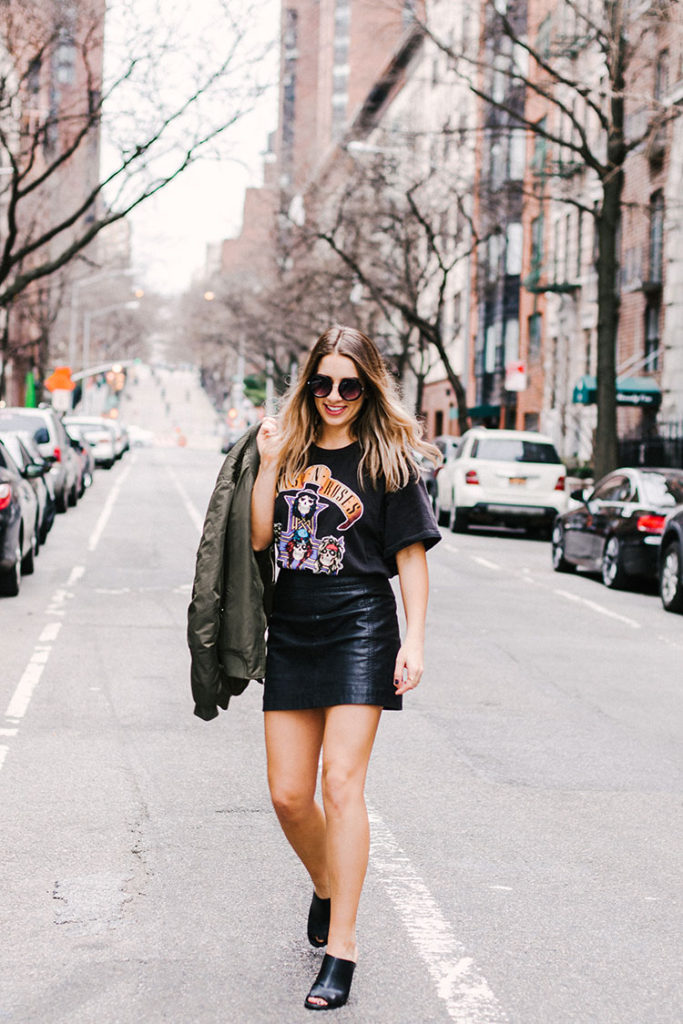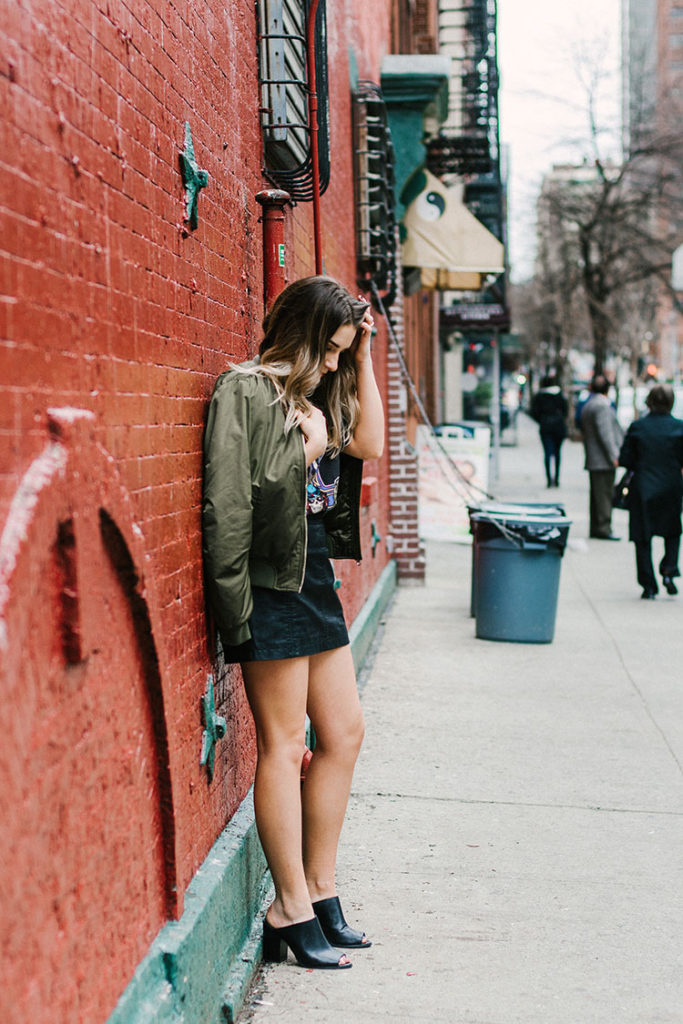 Jacket: TopShop
Skinny Scarf: Zara
Tee: What Goes Around Comes Around
Skirt: Free People
Mules: Urban Outfitters
I truly couldn't have started my blog without my parents, friends, and my crew!
Love the site? Contact: Sara Leary
Like the photos? Contact: Lexy Monaco
Want the hair? Contact: Molly Benko
Many XO's,
Alyssa