From the historic buildings to the private beaches, Charleston, South Carolina is one of my favorite places in the country. If you have never been, you must go! I'll tell you everywhere we went, ate, and drank below. I flew into Savannah, Georgia and hopped in a 50 minute uber to Hilton Head Island, where we first stayed. We then drove up North to stay in Isle of Palms which is about 20 minutes from the city of Charleston.
Hilton Head beaches are huge! It is great for families with a wide array of rentals from hotels to condos to houses to stay in. They have a lot of shopping plazas and restaurants to choose from (majority kid friendly too). We were a 5 minute bike ride to the Coligny Plaza where we grabbed coffee from and shopped daily. My favorite boutique there was the Traveling Chic Boutique. Savannah is only a 45 minute drive so we decided to drive there for an evening. I wish we had more time to explore but it is one of the most historic cities in the world (and most haunted).
Isle of Palms is much different. The beaches and homes are much larger and private. If you aren't ocean front/view then you are on the golf course (or very close by). There is no shopping and very few restaurants but good thing Charleston is only 20 minutes away! My favorite stores are: The Impeccable Pig, The Skinny Dip (get froze upstairs), Hampden Clothing, Beckett Boutique, and House of Sage.  If you've never been just walk down King Street to shop as well as the markets! If you don't like to shop (I'm not sure why you're on my site then- just kidding!) you can book a historic carriage ride around the city. You can book right on Market street, just look for all the horses. The tour was an hour and was actually very insightful- I forget how much I love history. Just walking the city is also so quant and charming. You will find a lot of plaques on homes and buildings- read them because they have a meaning/history. See below for where we ate!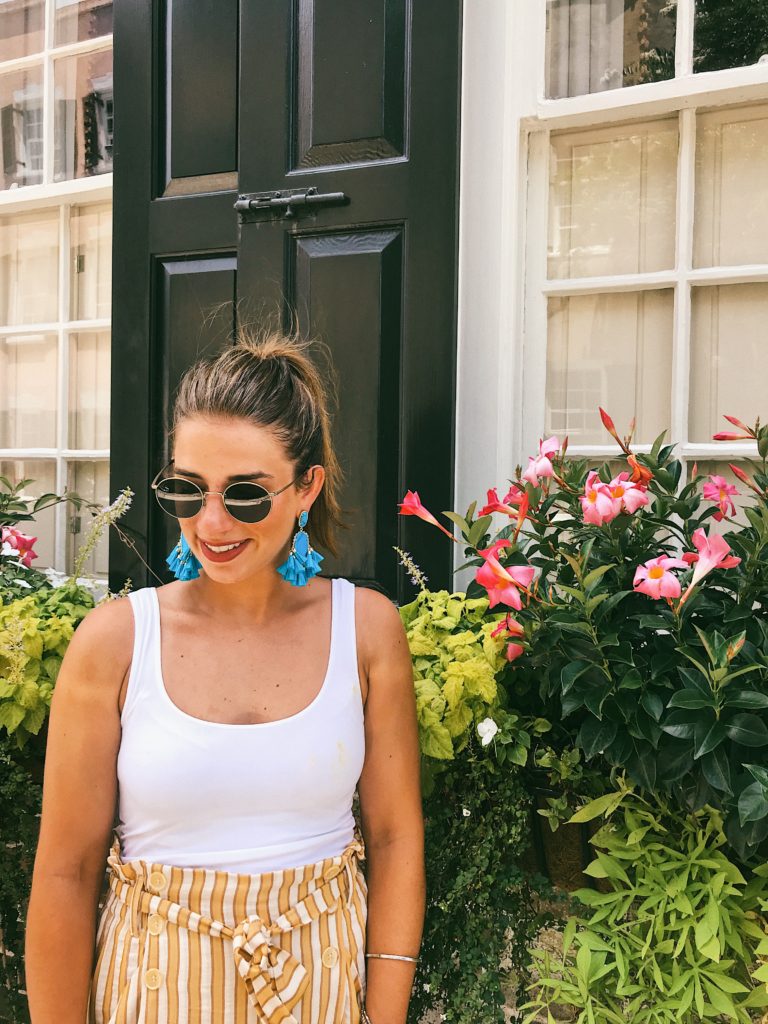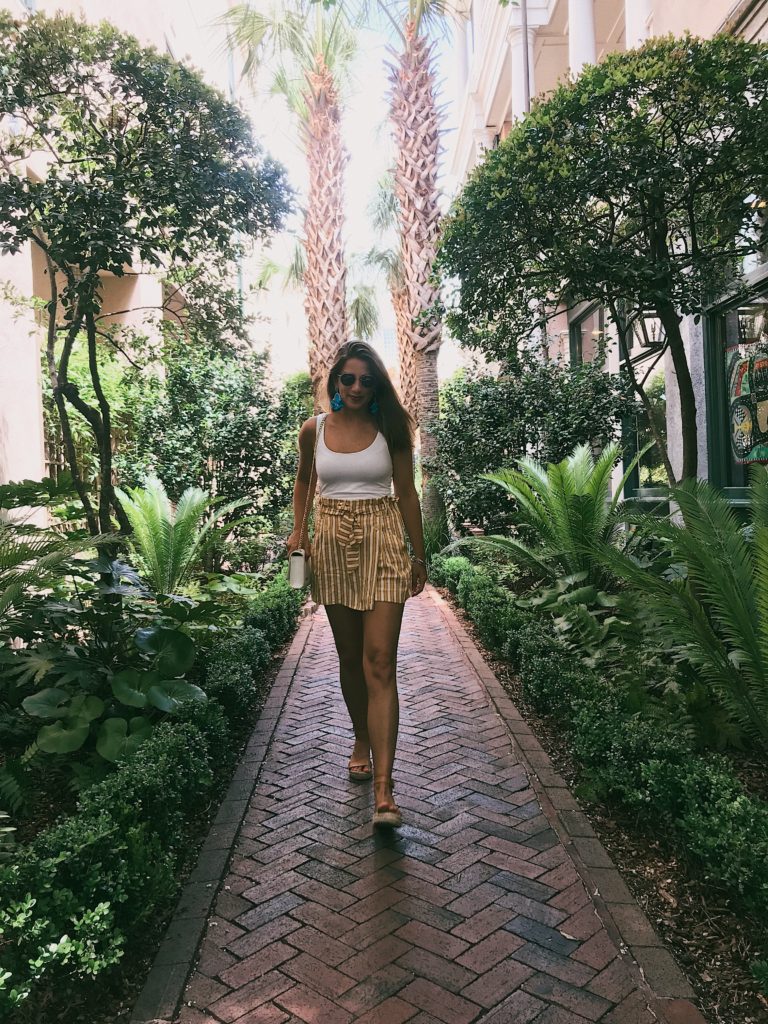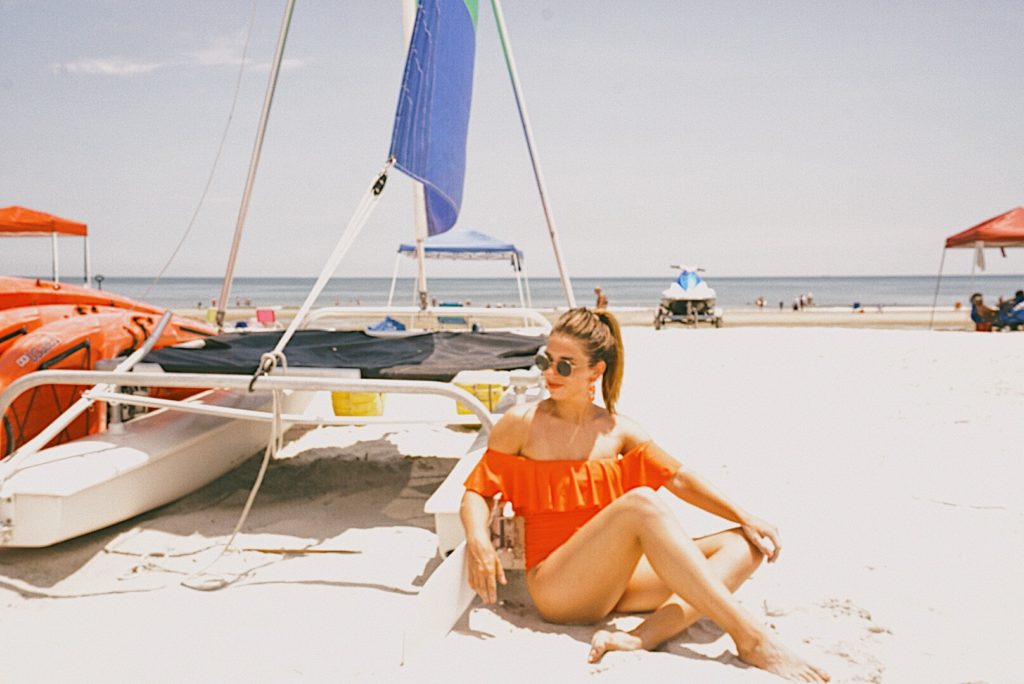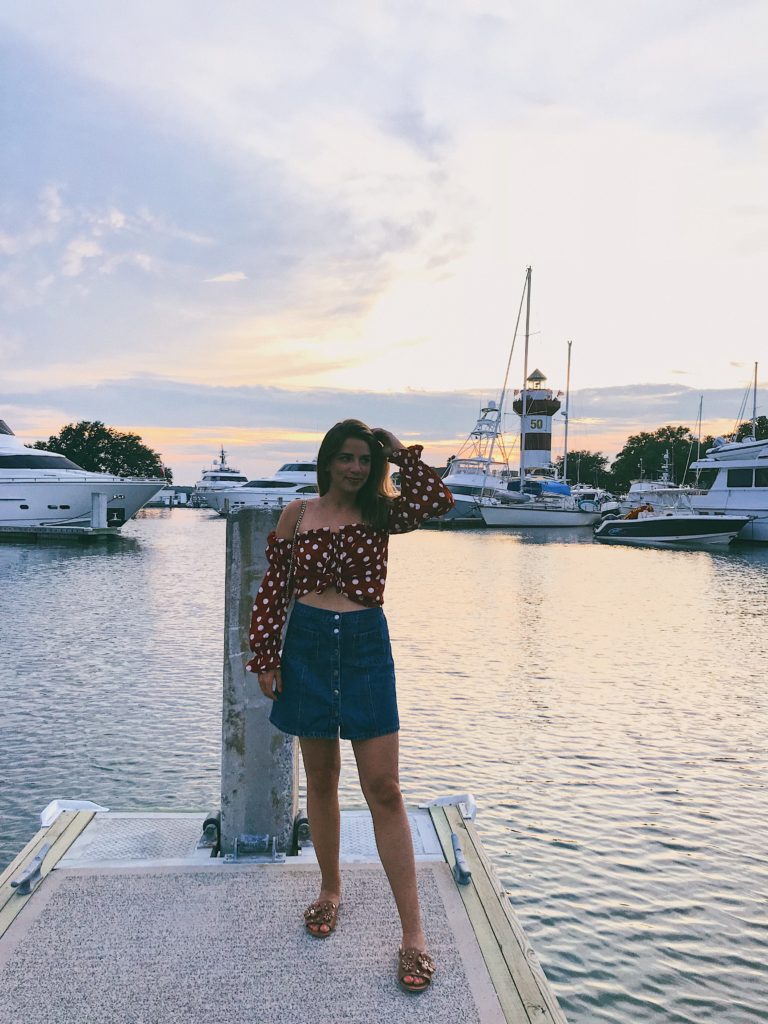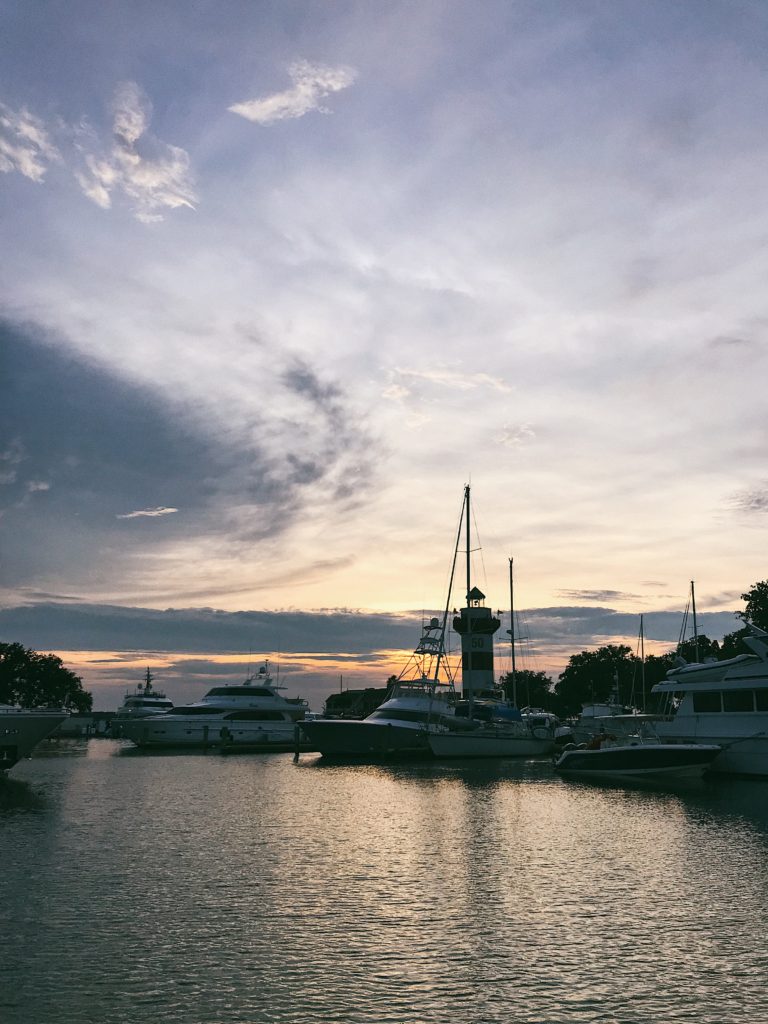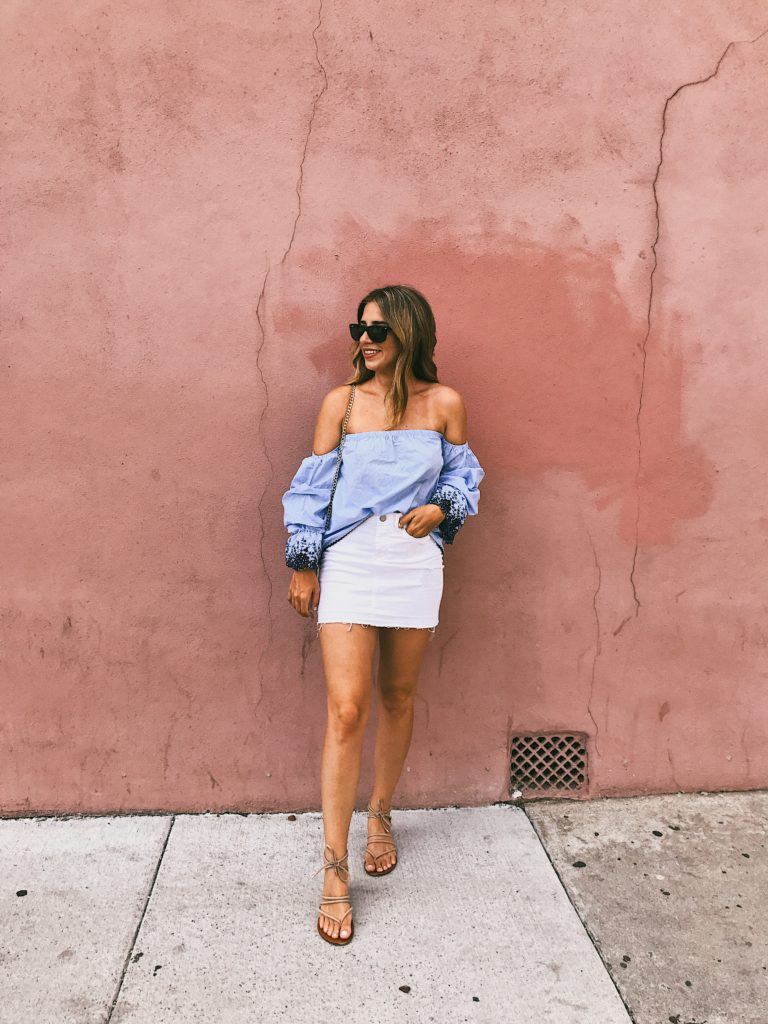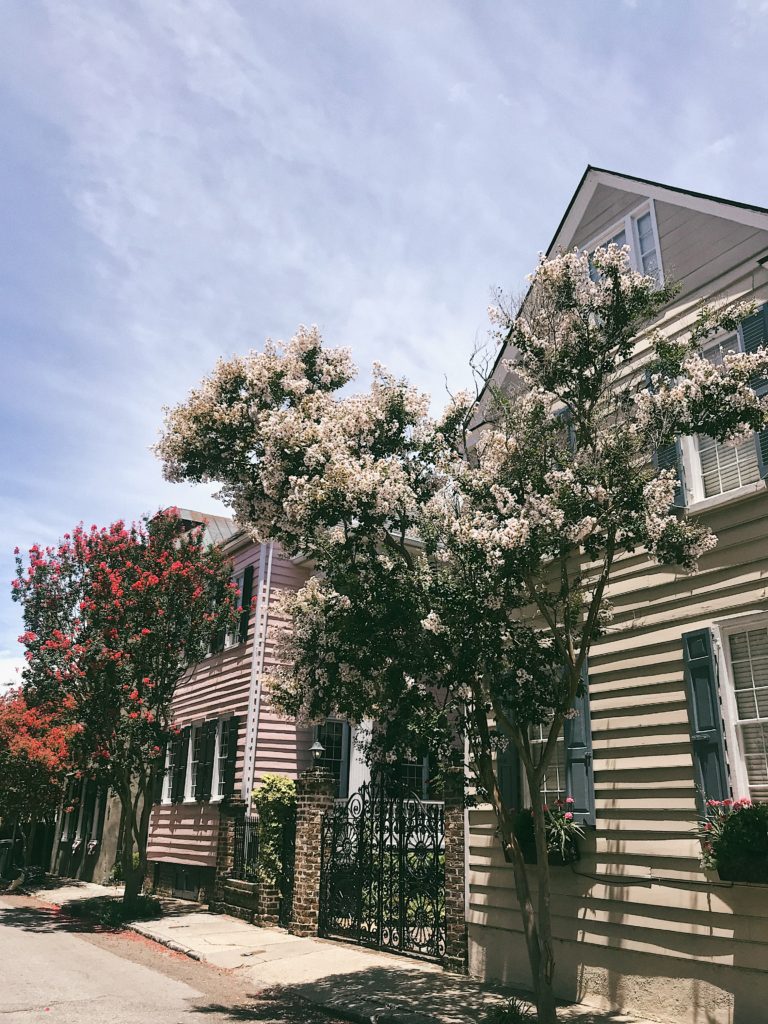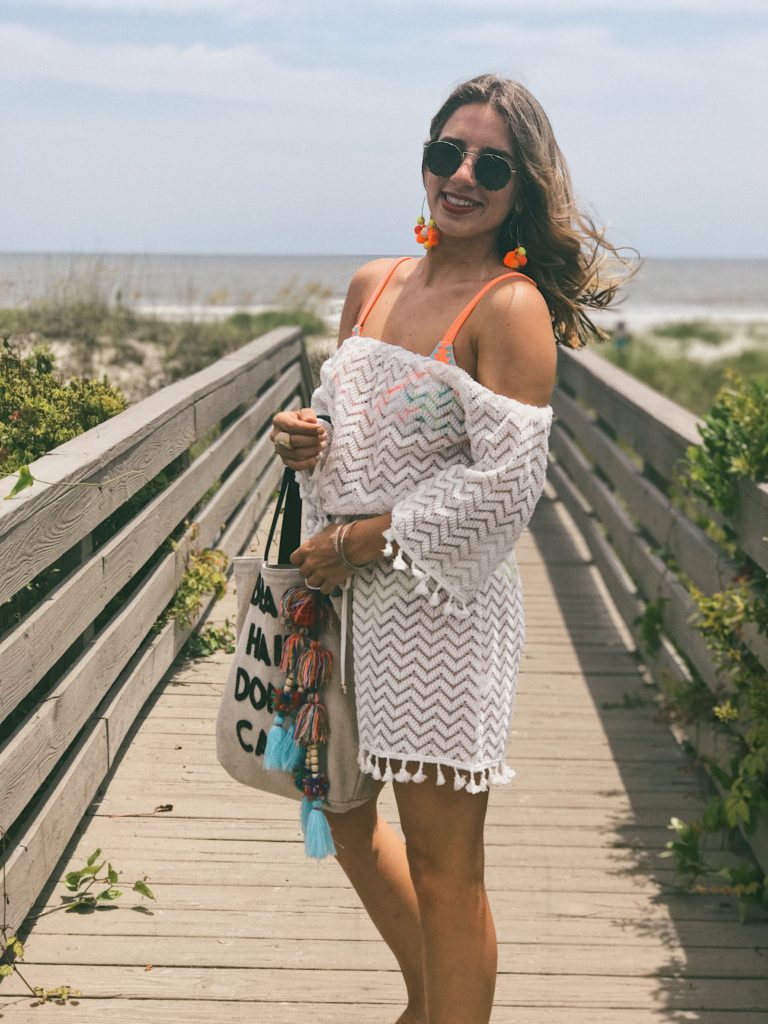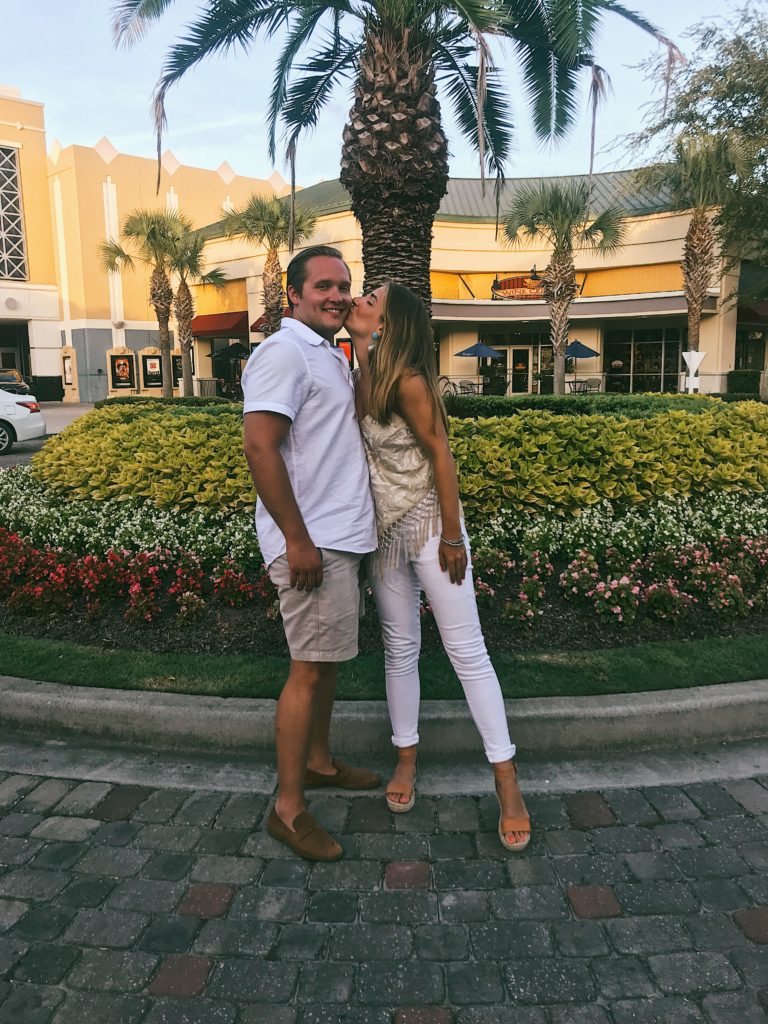 Earrings from @Beckettboutique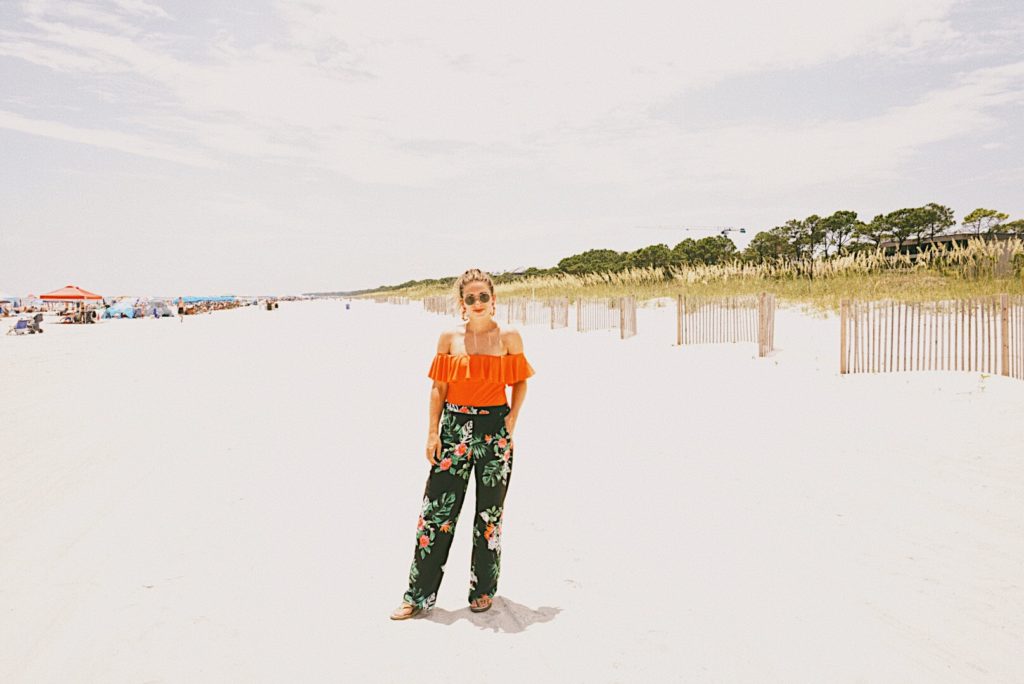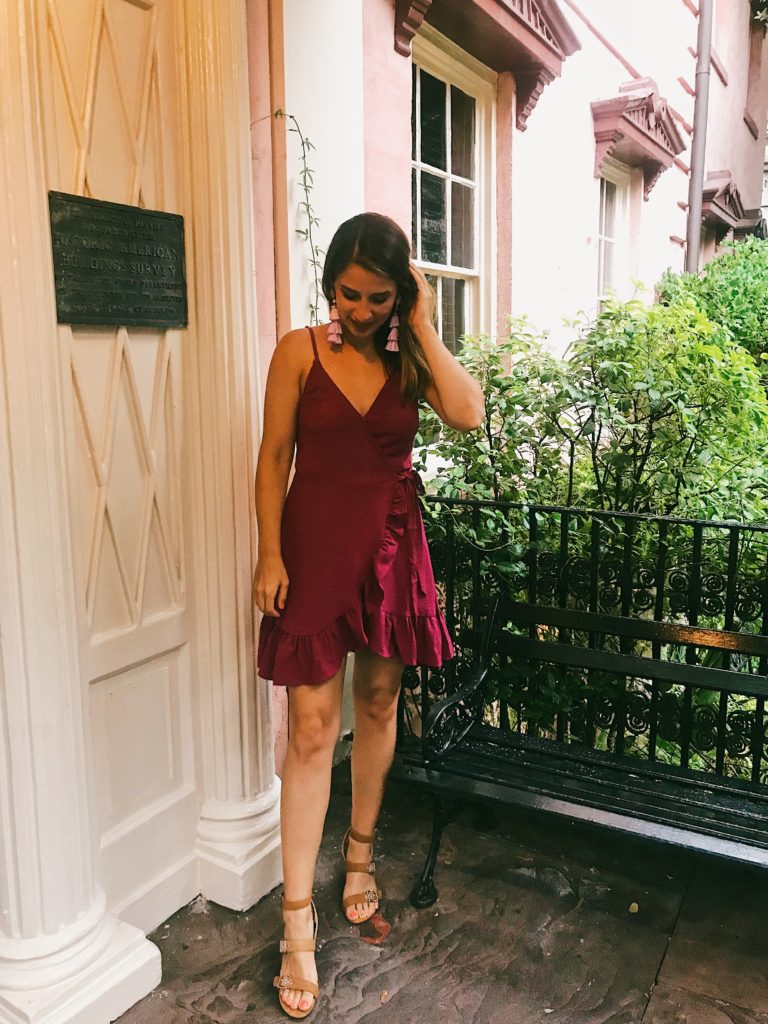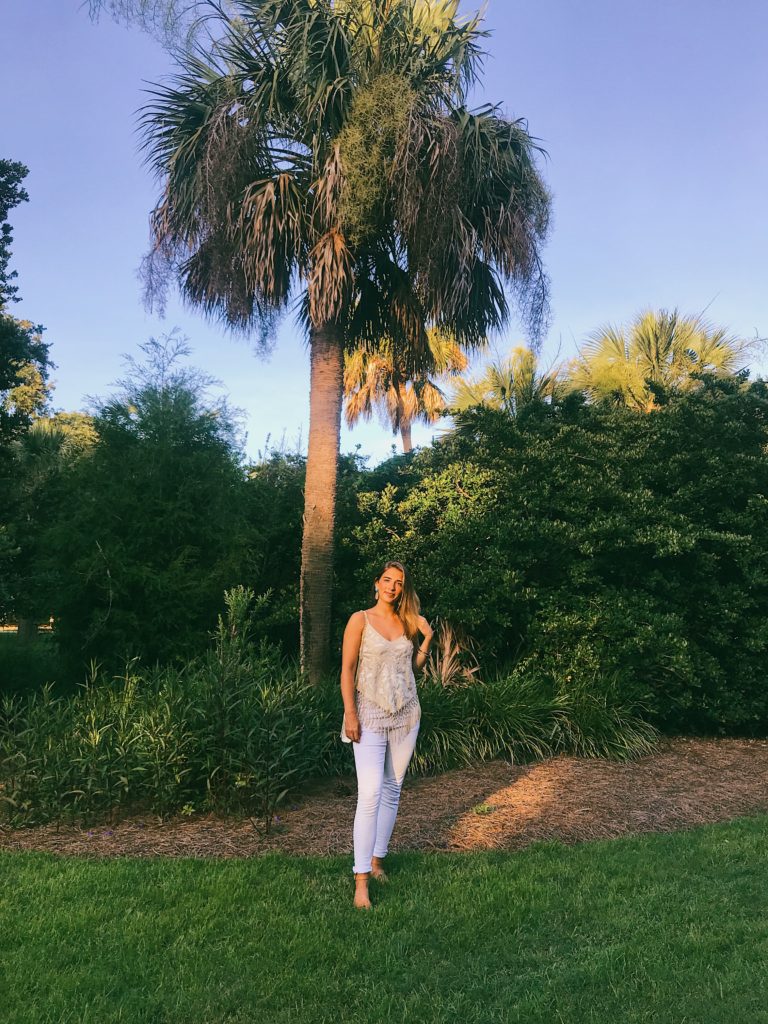 Dress from @TravelingChic_HHI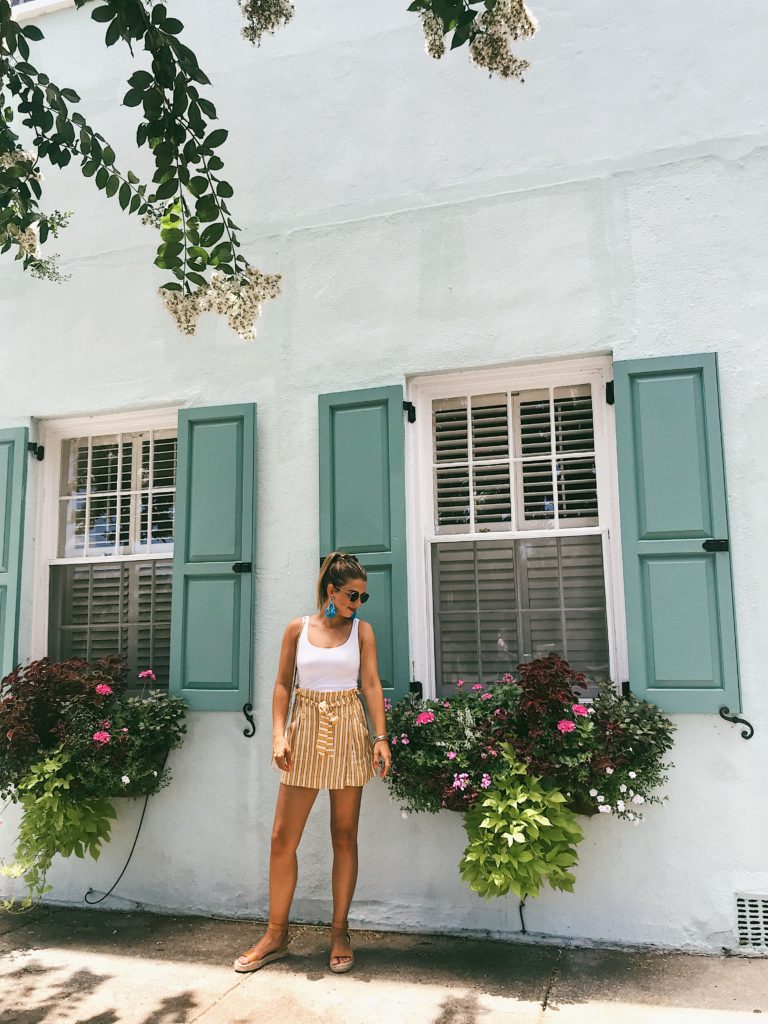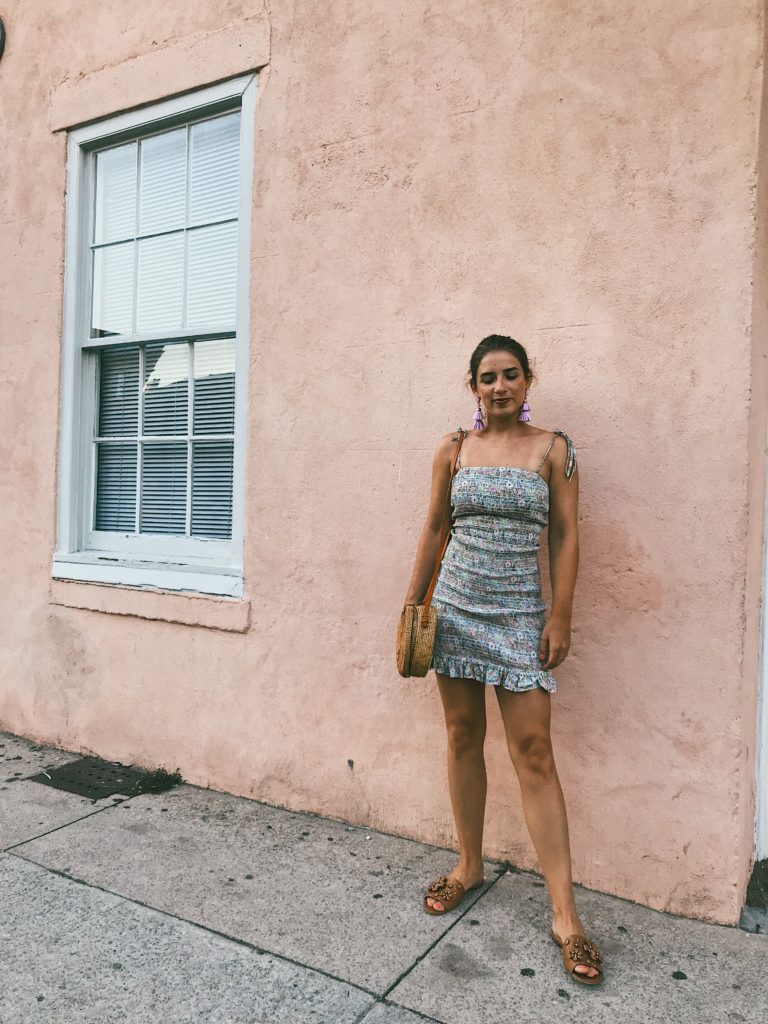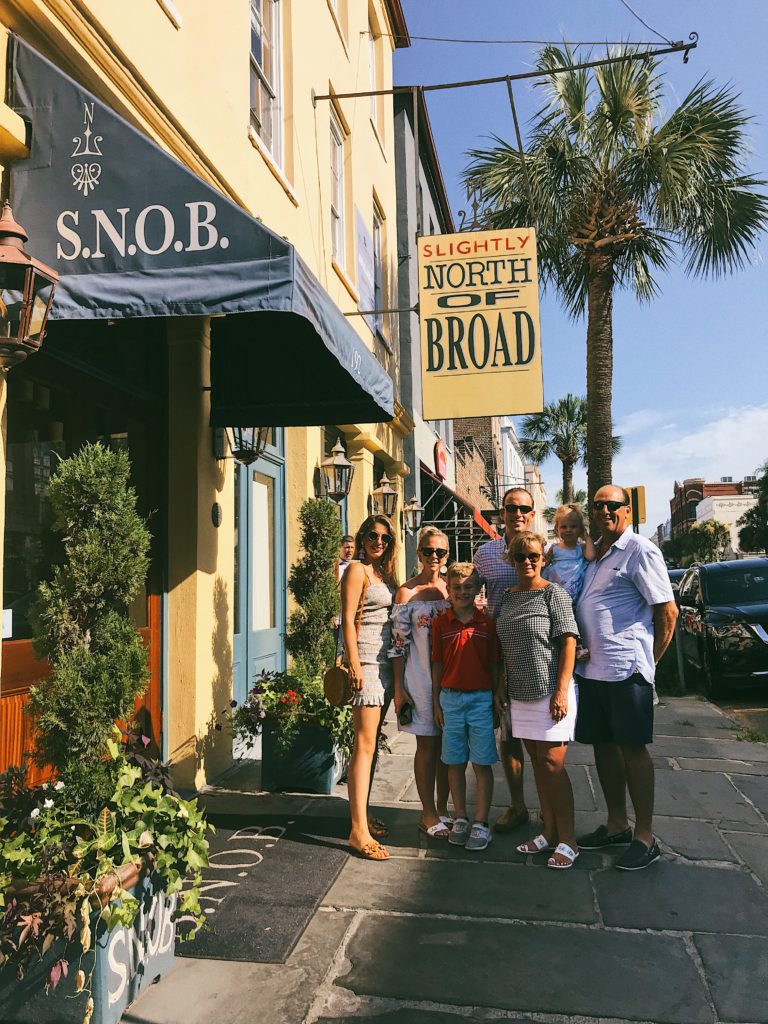 Dress above from @theimpeccablepig
Shop my looks:

Eats:
Hilton Head
Caretta Coffee- cute coffee shop indoor and outdoor, toasts & smoothies (Coligny Plaza)
Duck Donuts- custom made cake donuts served warm (order online to avoid the line)
Tiki Hut- great for lunch and drinks on the beach and live music
Vine- high end dining & very delicious (in Coligny Plaza so you may enjoy walking the shops after)
The Quarterdeck- in Harbor Town and right on the Marina
Fat Baby Pizza- great pizza to order in or dine in with kids
Napa- wine bar & thin crust pizza
Olde Pink House (Savannah, Georgia)- only a 45 minute drive & totally worth it- book a week in advance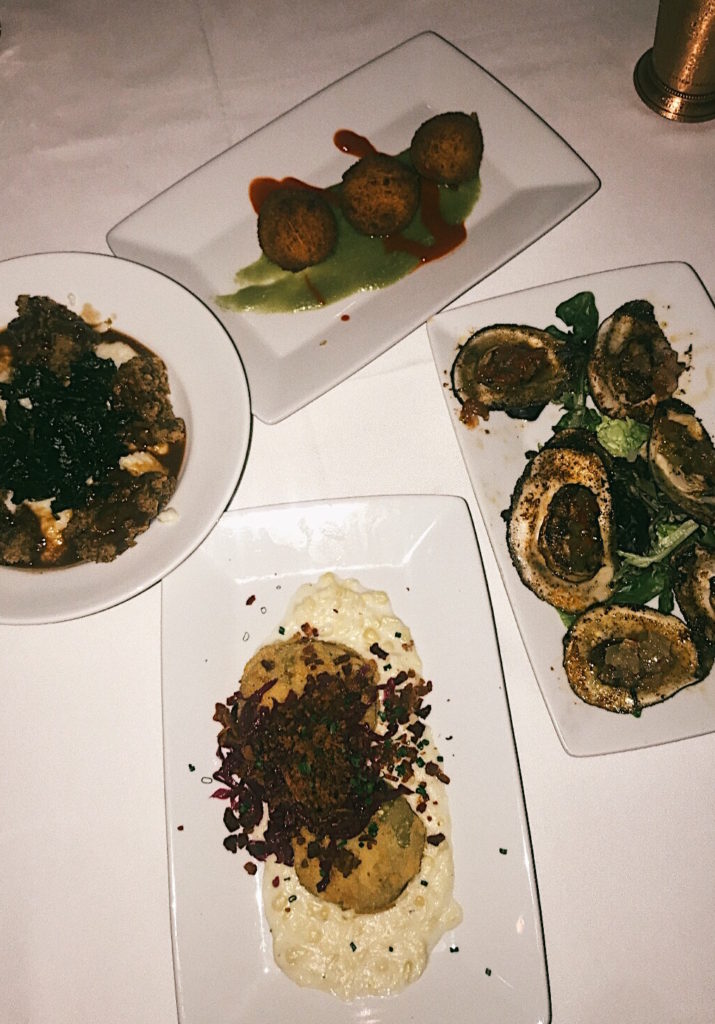 (Olde Pink House appetizers pictured above)
Charleston:
Callie's Biscuits- the best biscuits!
Charleston Crab House- good for a quick lunch in downtown Charleston
Blossom- everything on the menu is amazing- book atleast two weeks in advance
S.N.O.B- amazing seafood- book a week in advance
Charleston Harbor Fish House- great food and view and upper deck has live music at night
Prohibition- younger atmosphere- we ate out back and didn't have a bad dish
429 King- enjoy a nice cocktail here
Market Pavillion Hotel- beautiful hotel and rooftop for a drink or lunch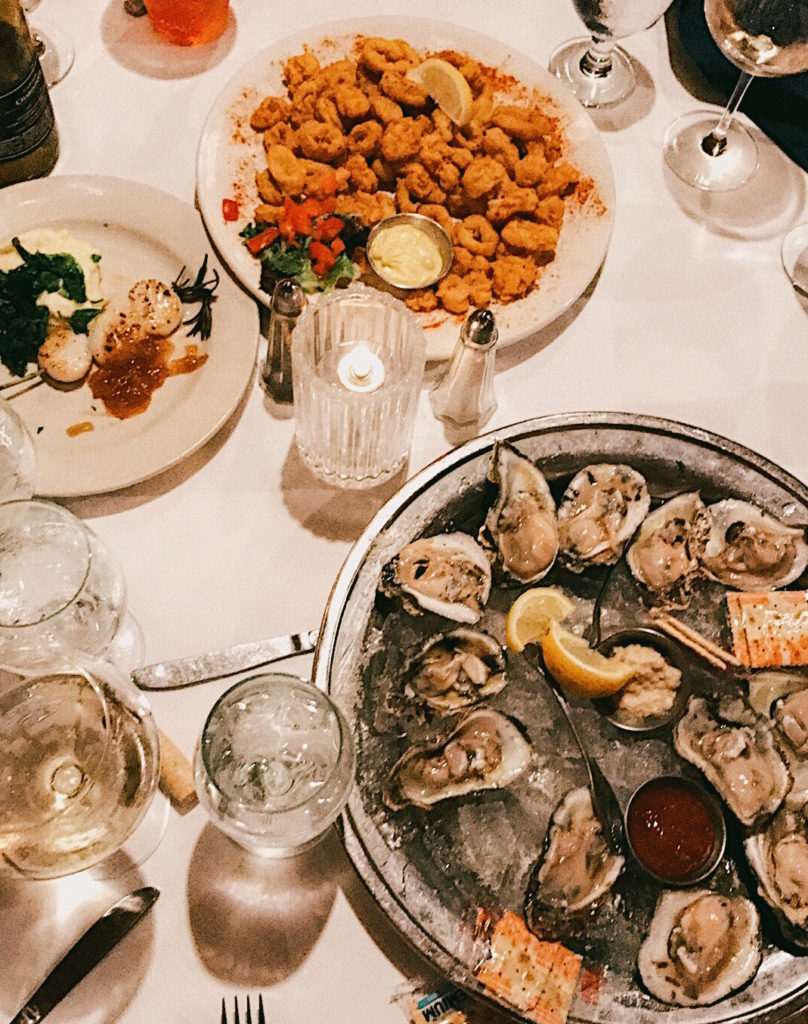 (Charleston Harbor Fish House appetizers pictured above)
Many XO's,
Alyssa