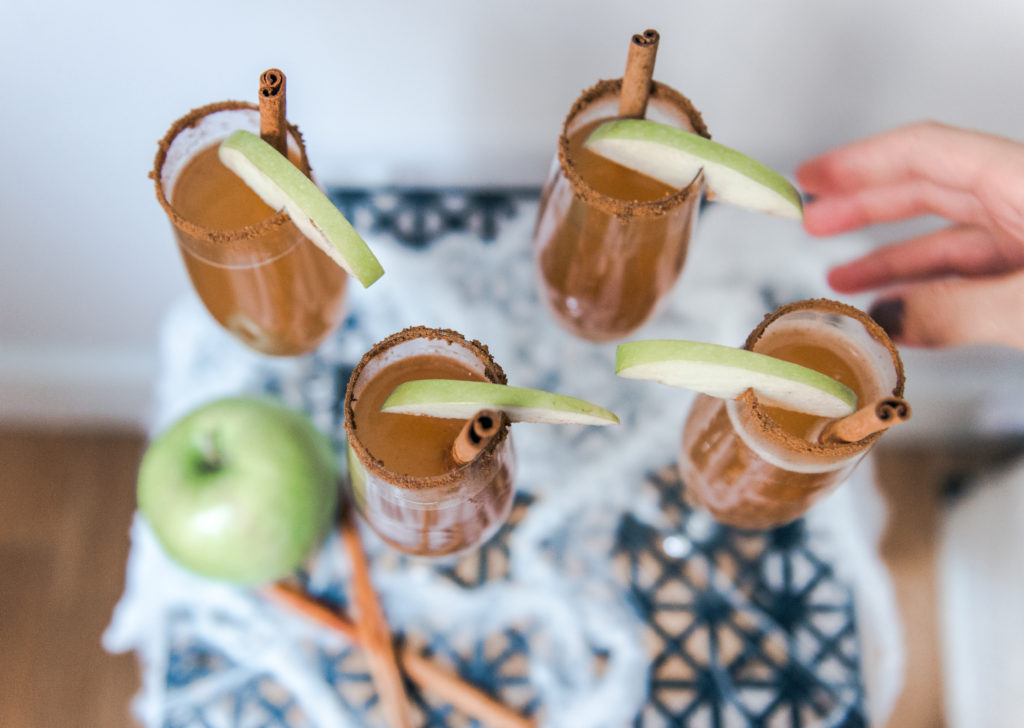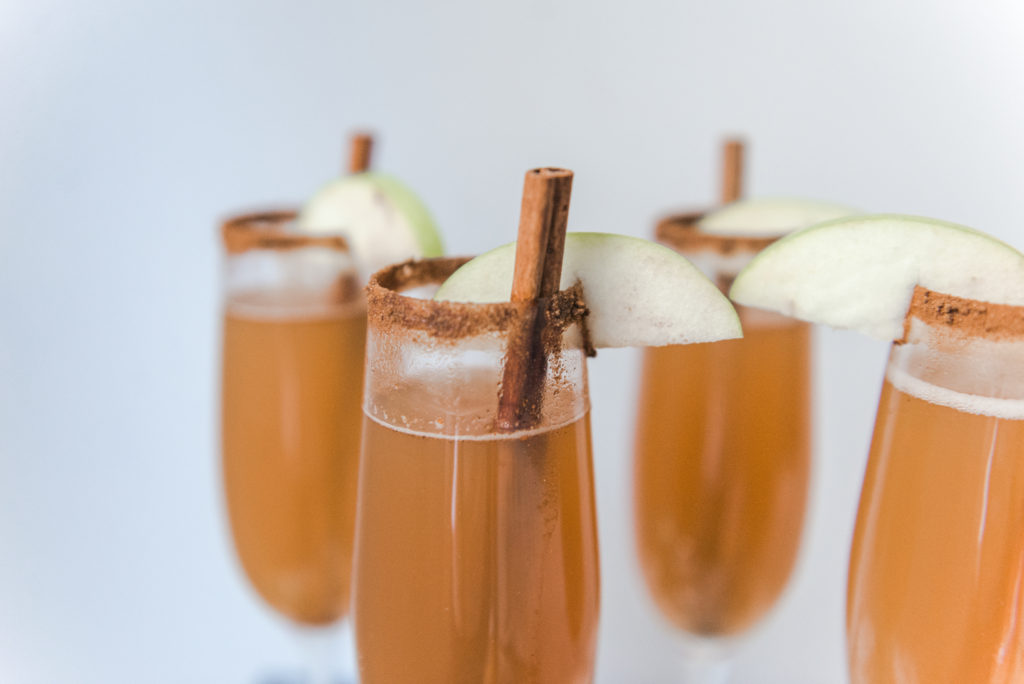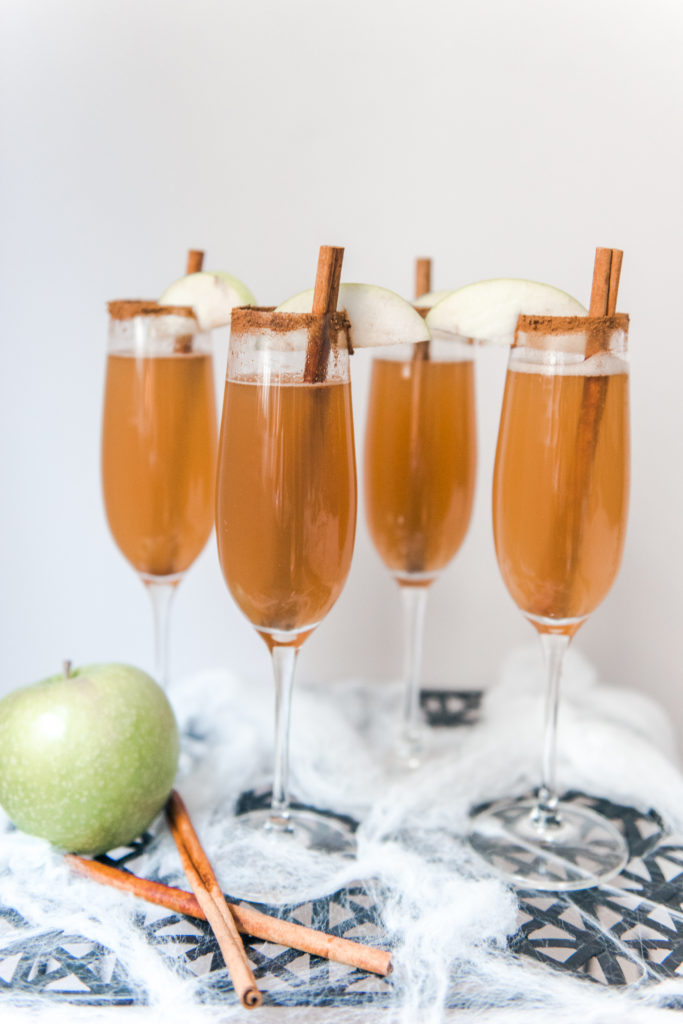 Apple Cider Mimosas
Ingredients:
1 bottle of Champagne (or vodka)
1/2 gallon of Apple Cider
1/2 cup of Cinnamon
1/2 cup of Sugar
1 apple (your preference)
8 Cinnamon Sticks to garnish
First, wet the brim of the glass. On a small plate, pour the cinnamon and sugar. Dip the glass onto the dish. Fill 3/4 glass of champagne. Top it off with apple cider. Slice up your apple. The thinner the better. In the middle of your slices, slice it about half way to fit on brim. Garnish with a cinnamon stick.
This can make about 8 glasses
Enjoy!