Some like to call me a food connoisseur or maybe just the go-to-girl for restaurants, but I love my Yelp app and bookmark all the best restaurants (yes, I am a Yelper and write reviews) But not only am I trying to eat at every amazing place in NYC, I also love cooking a homemade meal. This whole cooking thing is a new passion of mine and I must say I came a long way. Going from not knowing how to boil water for pasta or fry a grilled cheese (thank you college roomies for always reminding me), to making healthy and tasty meals that I will share with you guys soon! But for now I listed some of my favorite spots in NYC.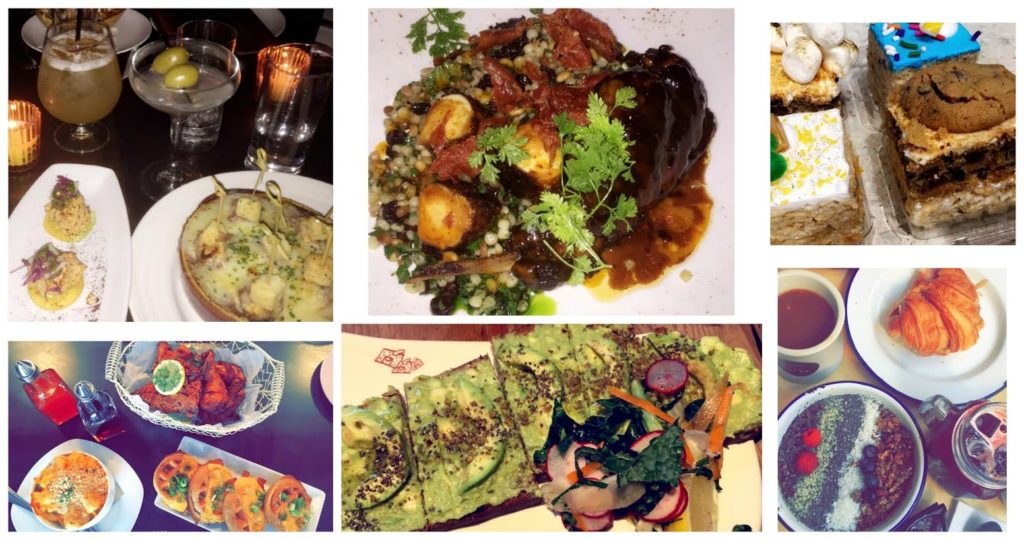 Some of my fav spots in NYC:
1. The Stanton Social, Lower East Side
Chicken Arepas, French Onion Soup Dumplings with a Dirty Martini & The Social Tea (yes two drinks at the same time…it was my birthday and I couldn't say no to friends!)
2. Gato, NOHO
Braised Rabbit Leg (I think we ordered everything off the menu but it was one of the best dinners on my list !)
3. Treat House Upper East Side & Upper West Side 
Mini Rice Krispy Treats- so yummy and gooey!
4. Root & Bone, East Village
Bucket of Bird, Waffles, and Macaroni & Cheese (don't judge-it was a rough morning & I needed all that southern comfort food)
5. Le Pain Quotidien, all over the city!
Avocado Toast is so moist and fresh 
6. Two Hands Cafe, Little Italy
Acai Bowl with a Toasted Ham & Gruyere Croissant and All The Way Juice- perfect healthy brunch!
Many XO's,
Alyssa