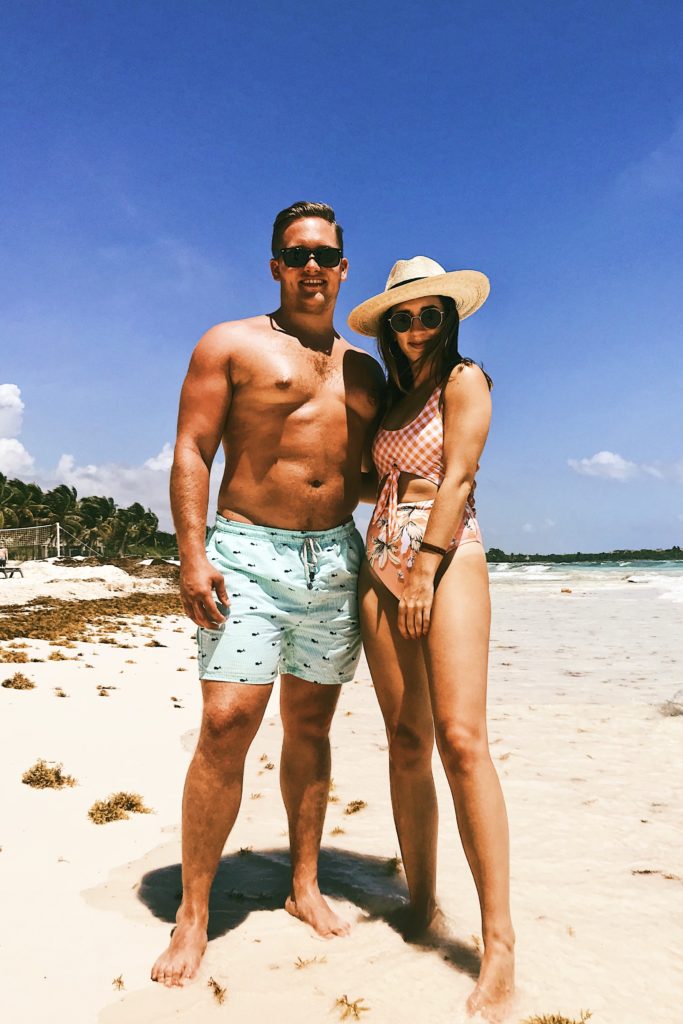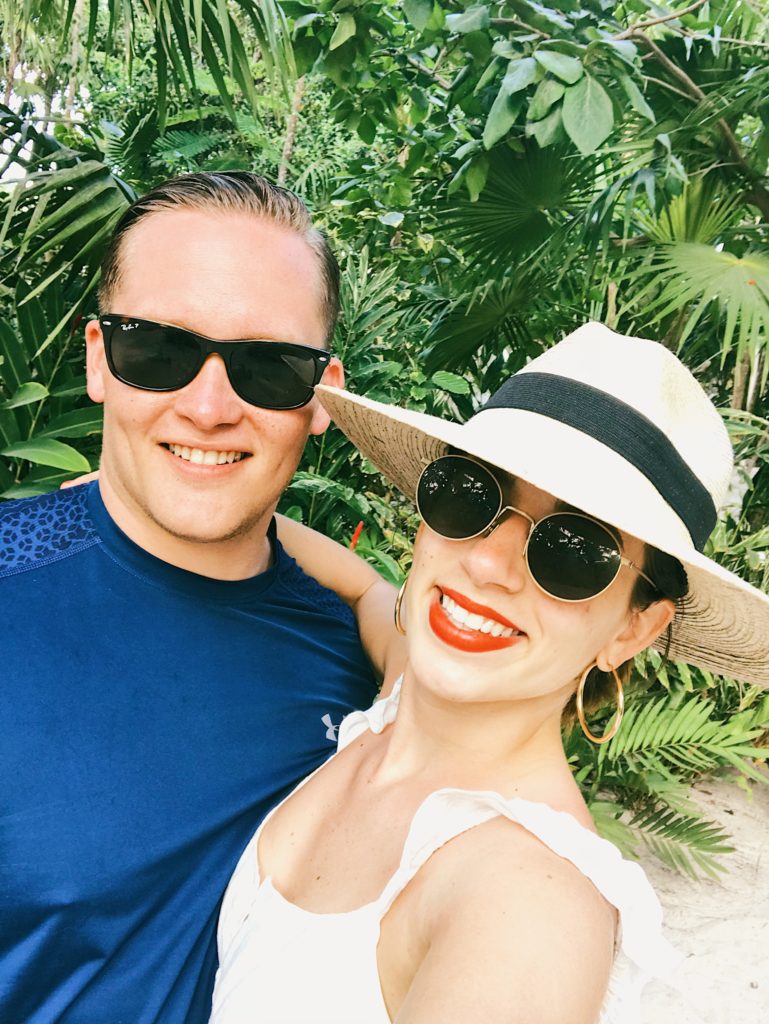 For my 25th birthday, Mike and I decided to go on a 7 day trip to Tulum, Mexico! We decided to stay at an all inclusive resort (due to the amount we eat and drink) called Catalonia Royal Tulum. The staff was great, the food was good, and the drinks were endless! Mark at the bar, David at the spa and Francesca from the entertainment staff were our buds for the week and gave us great recommendations in and out of the resort. We were in a great location just 30 minutes south from Playa del Carmen and 30 minutes north from downtown Tulum. We had a private car scheduled through Amstar to and from the resort. Honestly, we could've rented a car or taken a cab and we would've been safe too! All the rumors and stories you hear are exaggerated- it is safe!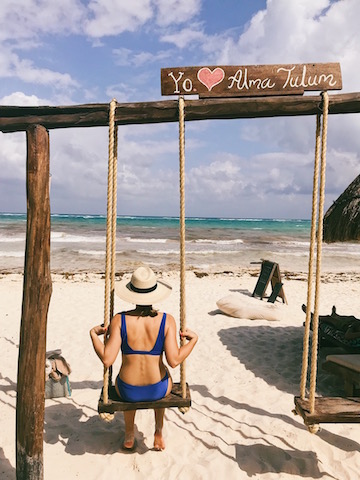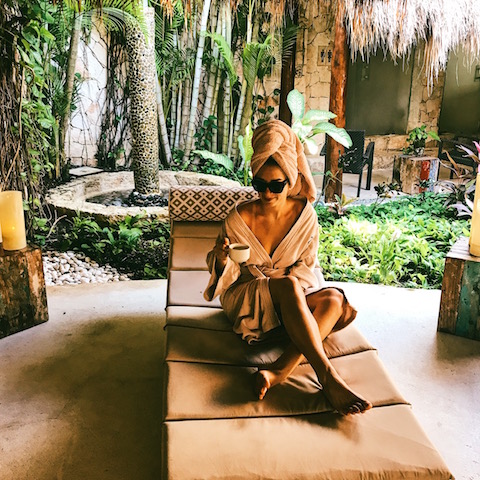 We had amazing weather all week. The pools were refreshing and the ocean was even better! It is very casual in Mexico so no need to overpack. Sundresses or two piece sets are my favorite to bring because no thinking is necessary! I always bring one pair of jeans or linen pants incase there is a cooler night. No high heels are necessary since a lot of the roads are dirt or stone. A fedora or wide brim hat is much needed since the sun is so strong! We learned our first day that you need to apply multiple times a day with 50 SPF. The sun is not the same as the East coast. Tip: Use aloe every night (regardless if you are peeling or not) because it helps keep your skin hydrated and prolong your tan.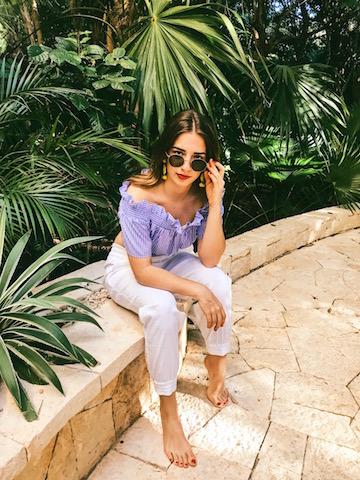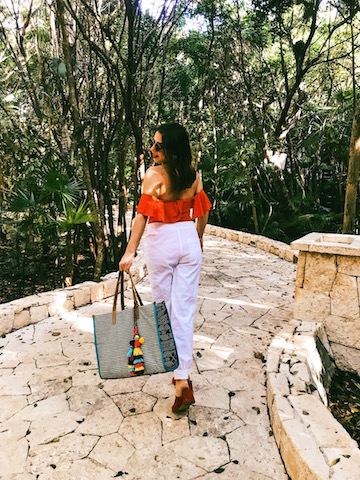 The one day we took a cab for about 40 pesos to downtown Tulum. We walked along the main street where a bunch of shops are (aka tourist traps) before we decided to head down towards the beach where all the boutique hotels and amazing restaurants are. We first stopped at Ziggy's Beach Club where we had delicious fish tacos, a cajun chicken sandwich and of course salsa, queso, and chips. Then we walked south along the whole beach and stopped in different hotels and bars. Alma Tulum Hotel, The Mulberry Project pop-up at Le Zebra Hotel, and the Nomade. We ended at Pablo Escabar's old mansion now hotel called Casa Malca.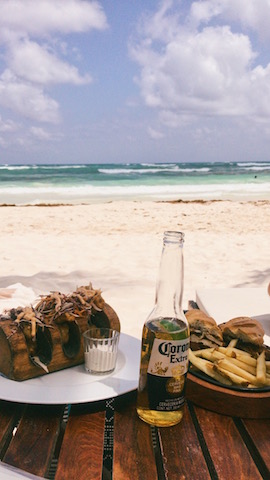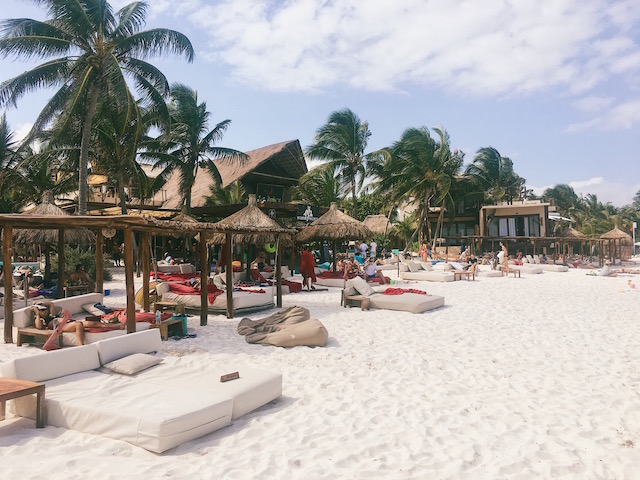 We wanted to plan an excursion one day so after talking to the front desk, we decided to do an all day tour with  which included snorkeling in a cenote, zip lining through seven different lines, and extreme ATV riding. The cenote was 65 ft deep but looked so shallow due to the crystal clear water. Then we zip lined and completed the highest line in Tulum at 1,200 ft tall. It was pretty scary climbing the steps to get to the top because the tower was swaying in the wind but we were fine! Finally, we drove the ATV's through the jungle (Mike's favorite part). We ended with a Mexican style lunch that was delicious!
Our last day, we took the collectivo, the local shuttle to Playa Del Carmen. Mike wanted to get the full experience of being a local and boy we did! We were instructed to stand on the main highway right outside the resort and hail the collectivo down. I felt like we were hitchhiking! This little shuttle had about 12 seats with about 18 people in it! If you are claustrophobic I do not advise! So we made it there and walked the main street, Quinta Avenida, popping in and out of bars and shops. Mi Pueblo, Patio 8, Cantina 20, Sushi Roll, and Zenzi (beach bar) were some great recommendations we got from our friends at the resort!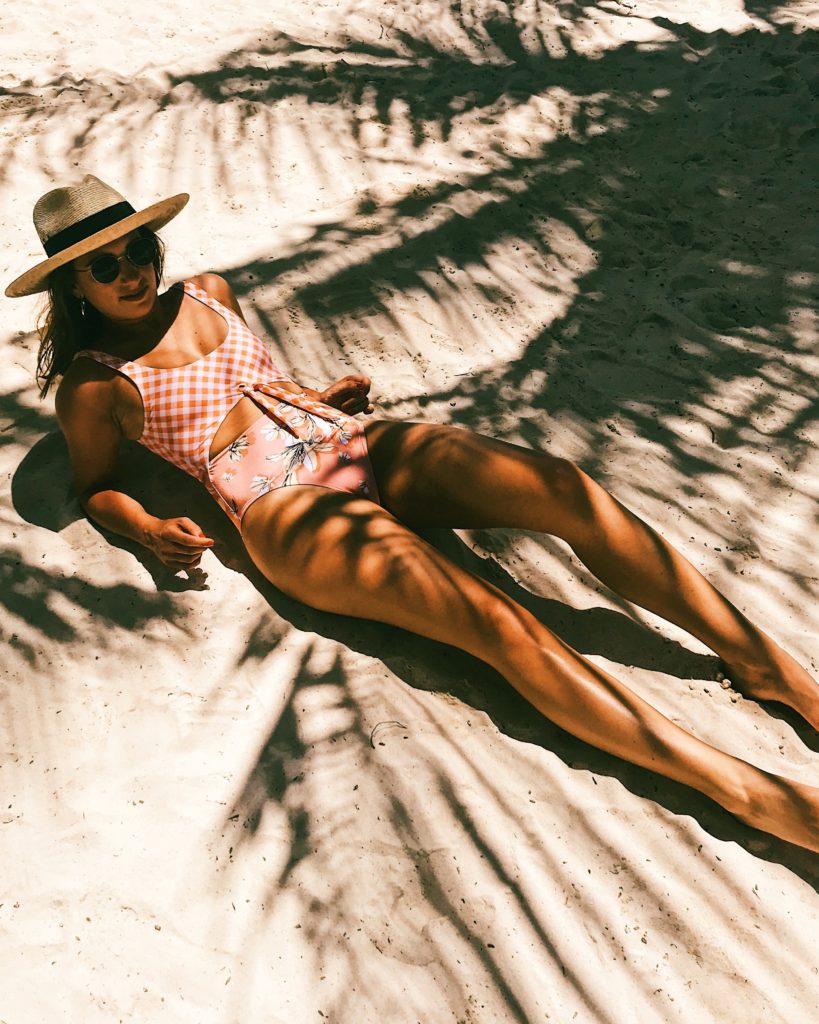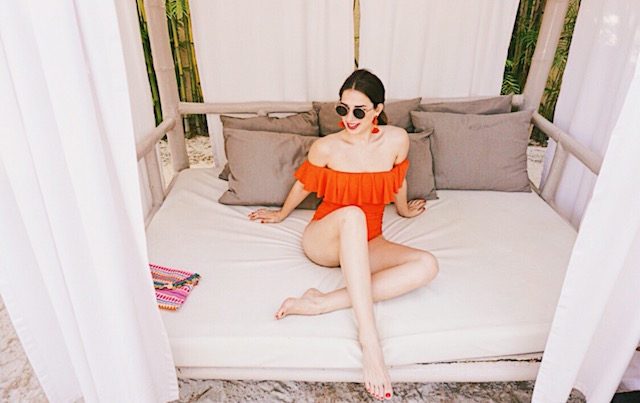 Shop Swim: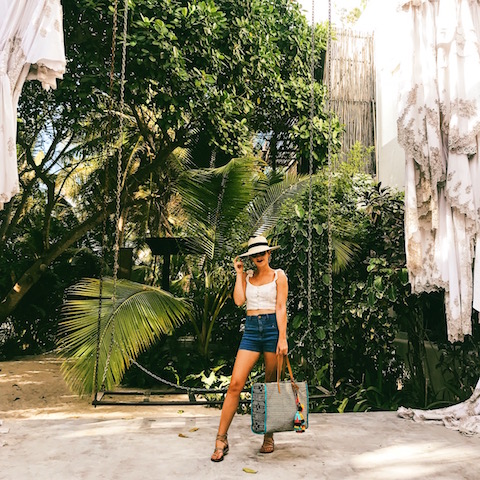 Shop Shoes & Accessories: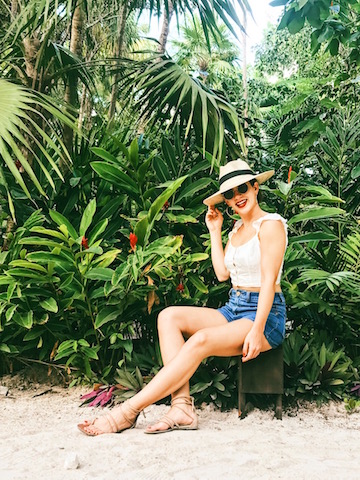 Shop Tops: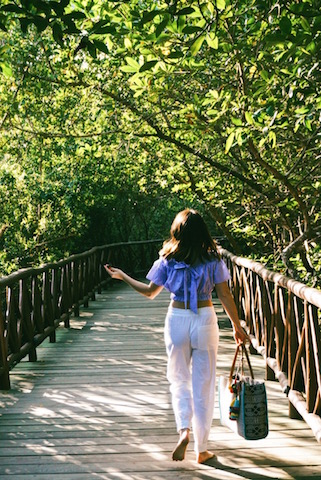 Shop Summer Shorts/ Pants:

Many XO's,
Alyssa